Latest from Harvard Health
Your range of motion — how far you can move a joint in various directions — is determined by many things, starting with the inner workings of the joints involved. Also important is the amount of tension in the muscles…
More »
Some studies suggest that engaging in regular aerobic exercise, eating a Mediterranean diet, maintaining social connectedness, and undertaking challenges reduce the risk of dementia. Joining clinical trials can help provide better information.
More »
The best way to avoid "discontinuation symptoms" from tricyclic antidepressants is to taper off dosage over several weeks.

(Locked) More »
Meet the Harvard Health Experts

Featured Expert:
Anthony Komaroff, MD
Anthony Komaroff is the Steven P. Simcox/Patrick A. Clifford/James H. Higby Professor of Medicine at Harvard Medical School, Senior Physician at Brigham and Women's Hospital in Boston, and Editor-in-Chief of Harvard Health Publications. He was Director of the Division of General Medicine and Primary Care at Brigham and Women's Hospital for 15 years and is the Founding Editor of Journal Watch, a summary medical information newsletter for physicians published by the Massachusetts Medical Society/New England Journal of Medicine.
A practicing physician, Dr. Komaroff also teaches courses on clinical medicine and clinical research methods at Harvard Medical School. He has served as an advisory board member for the Department of Health and Human Services, the U.S. Centers for Disease Control and Prevention, and for the Institute of Medicine of the National Academy of Sciences. He is the author of over 200 journal articles and book chapters and of one book. In recognition of his accomplishments, Dr. Komaroff has been elected as a Fellow of the American College of Physicians and of the American Association for the Advancement of Science.

Robert Shmerling, MD
Dr. Robert Shmerling is Associate Physician and Clinical Chief of Rheumatology at Beth Israel Deaconess Medical Center and Associate Professor in Medicine at Harvard Medical School. He is an active teacher in the Internal Medicine Residency Program, serving as the Robinson Firm Chief. He is also a teacher in the Rheumatology Fellowship Program and has been a practicing rheumatologist for over 25 years.

Harvey B. Simon, MD
Dr. Harvey Simon founded the Harvard Men's Health Watch in August 1996 and was its editor in chief until retiring in May 2012. Dr. Simon is an Associate Professor of Medicine at Harvard Medical School and a member of the Health Sciences Technology Faculty at the Massachusetts Institute of Technology. A graduate of Yale College and Harvard Medical School, Dr. Simon completed his post-graduate training at the National Institutes of Health and the Massachusetts General Hospital, where he provided primary medical care to patients for more than 30 years. Dr. Simon was a founding member of the Harvard Cardiovascular Health Center. He also served on the Massachusetts Governor's Committee on Physical Fitness and Sports and was elected to Fellowship in the American College of Physicians.
As author of more than 100 scientific articles and medical textbook chapters, including many on diet and exercise, Dr. Simon has been an active contributor to medical research. He is also committed to medical education, and he was honored to receive the London Prize for Excellence in Teaching from Harvard and MIT.
As the author of many consumer health publications, Dr. Simon is dedicated to informing people about health and medicine. He has written scores of articles for newspapers and magazines ranging from the Boston Globe and Washington Post to Scientific American and Newsweek. He has also authored six health books, including The Harvard Medical School Guide to Men's Health, Staying Well, Conquering Heart Disease, and The No Sweat Exercise Plan. Dr. Simon has received many national awards for his consumer health writing.

Patrick J. Skerrett
Patrick Skerrett is editor of the Harvard Health blog and Executive Editor of Harvard Health Publications. Before that, he was editor of the Harvard Heart Letter for ten years. Before joining HHP, Pat was senior editor for the Division of Preventive Medicine at Brigham and Women's Hospital/Harvard Medical School and senior news editor for HealthNews. He is the co-author of Eat, Drink, and Be Healthy: The Harvard Guide to Healthy Eating, The Fertility Diet, and several other books on health and science. His work has appeared in Newsweek, Popular Science magazine, Science magazine, the Boston Globe, and elsewhere. He earned a B.A. in biology from Northwestern University and an M.A. in biology from Washington University in St. Louis.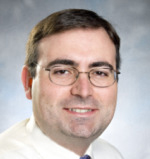 Gad A. Marshall, MD
Dr. Gad A. Marshall is a behavioral neurologist at Brigham and Women's Hospital and Massachusetts General Hospital and Assistant Professor of Neurology at Harvard Medical School. He has been the site principal investigator for multiple clinical trials of amyloid-modifying drugs in Alzheimer's disease and is currently the site principal investigator for the Alzheimer's Disease Neuroimaging Initiative study. His research has focused on clinical correlates of activities of daily living and neuropsychiatric symptoms with cortical atrophy, in vivo amyloid deposition, cerebrospinal fluid biomarkers, and synaptic integrity in clinically normal elderly, mild cognitive impairment, and mild Alzheimer's disease dementia. Most recently, he has been developing a new performance-based and subjective scale of activities of daily living that will detect the earliest functional deficits at the stage of preclinical Alzheimer's disease.