Women's Health
Beyond hot flashes
Falling estrogen and rising inflammation can fuel a surprising array of menopause symptoms.
By

Maureen Salamon, Executive Editor, Harvard Women's Health Watch
Reviewed by

Toni Golen, MD, Editor in Chief, Harvard Women's Health Watch; Editorial Advisory Board Member, Harvard Health Publishing; Contributor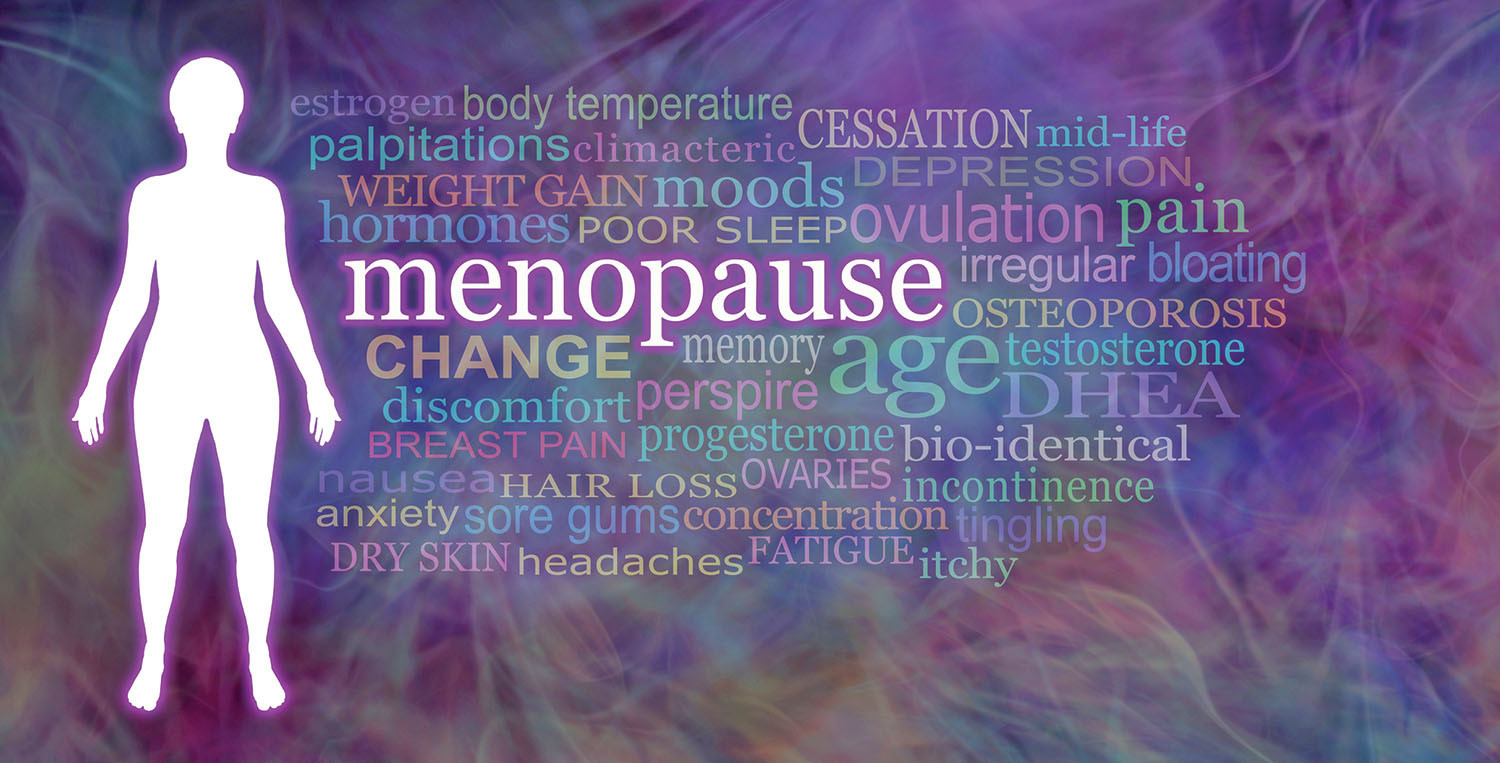 We're told what to expect when we're expecting — but not so much at midlife, when we might not expect to inhabit a body that no longer feels quite like our own.
Yet that's exactly what happens to a startling number of women as menopause approaches. Relatively predictable symptoms such as hot flashes, mood shifts, vaginal dryness, and hide-and-seek periods can be trumped by a tsunami of new concerns from head to toe.
What's changed? You're inching along a spectrum of declining hormones in a lengthy, often volatile process. And while all sex hormones ping-pong during the menopausal transition — defined as the years just before periods cease — the drop in estrogen, in particular, sets off a wave of low-grade inflammation that can lead to body-wide complaints.
"The most common thing women say to me is 'I just don't feel like myself anymore.' These seemingly disparate symptoms hit hard," says Dr. Heather Hirsch, head of the Menopause and Midlife Clinic at Harvard-affiliated Brigham and Women's Hospital. "While nothing stays the same during perimenopause, what's so fascinating is how the loss of sex hormones can cause a constellation of issues."
Brain effects can seem ominous
"Do I have Alzheimer's disease?" Dr. Heather Hirsch hears that question almost every day from women who come to the Menopause and Midlife Clinic at Brigham and Women's Hospital.
Why? Many fear their cognitive problems — forgetfulness, lack of focus, trouble understanding information — must signal dementia. But that's rarely the case in midlife, when drops in estrogen can fuel brain fog. Fewer than 10% of the six million Americans who have Alzheimer's are under 65, according to the National Institute on Aging.
How can you tell the difference between menopausal brain fog and Alzheimer's symptoms? Dr. Hirsch suggests watching for these more ominous signs:
getting lost in once-familiar places
forgetting how to do everyday tasks, such as zipping your jacket or turning on the stove
losing items repeatedly or misplacing them in odd spots.
If you're concerned about cognitive symptoms — or if friends and family have expressed worries about you — talk to your doctor. She might refer you for specialized neurocognitive testing to look for dementia or another underlying condition.
A lengthy list of problems
The average American woman is 52 when she has her final menstrual period. But symptoms linked with menopause — marked by a full 12 months without periods — can begin years before and extend long after. During what's called the late menopausal transition, when menstrual cycles may stretch 60 days or longer, symptoms can even ramp up.
Because virtually every organ contains estrogen receptors, hormone fluctuations affect all parts of our bodies. But the decline in estrogen — which has powerful anti-inflammatory effects — also triggers a cascade of low-grade inflammation that can reach every cell. A 2020 study in the Journal of Neuroinflammation describes the menopausal transition as an "inflammatory event" for this reason.
Either alone or together, hormone drops and inflammation can lead to unanticipated symptoms in the following areas, among others.
Digestive tract. Inflammation is linked to a condition known as leaky gut, which can enable bacteria to seep through the gut lining and trigger digestive woes, such as gas, or worsen the symptoms of irritable bowel syndrome. Research also shows nearly half of women deal with frequent heartburn and other symptoms of gastroesophageal reflux disease around menopause.
Skin. Noticeable skin changes, such as dryness and thinning, are common around menopause. But both can also worsen the rashes and blemishes that characterize eczema and rosacea. Psoriasis flares increase as well; about half of women with the condition notice exacerbations at menopause, according to one study.
Joints. Stiff, achy swollen joints are common, but few women talk about it, Dr. Hirsch says. Wear-and-tear osteoarthritis might be the culprit, but menopause-driven inflammation likely plays a role, she says. One study found that more than half of women cope with joint pain around the time of menopause.
Eyes. More than six in 10 women develop dry eye syndrome — marked by dry, itchy, gritty, burning eyes — around menopause. Changes in the balance of sex hormones are believed to influence the "tear film" that keeps eyes moist, according to a 2017 study.
Ears. Even the inner ear, which is vital to our sense of balance, isn't spared from hormone changes. These can lead to dizziness or vertigo, Dr. Hirsch says.
Heart. Palpitations or "flutters" during menopause affect up to 47% of women, according to a 2012 study in Menopause. But you should carefully track this phenomenon, as it may indicate an underlying heart problem, Dr. Hirsch says. Note the day and the time of month you feel palpitations, along with other menopause-related symptoms you're having.
Allergies. Hay fever can start or get worse in your 40s, or you may find you're allergic to foods that never before caused trouble. That's because fluctuating hormones can lead to spikes in the body's production of histamine, which sets off symptoms such as itching and swelling when triggered by allergens.
Sorting through clues
It often takes a year or longer before a woman dealing with seemingly odd symptoms figures out their link to menopause, Dr. Hirsch says.
"A lot of women tell me they turned 48 or 50 and then everything seemed to fall apart," she says. "They were the picture of perfect health a few years ago, and now they're on four or five medications and going to the doctor all the time and have no idea what happened."
Considering menopause's body-wide effects, Dr. Hirsch hopes future research will pair the phenomenon with specific symptoms to further tease out these relationships.
"We need people in different fields acknowledging that menopause is not just this siloed phenomenon where periods end. It's not a disease, but it can look a lot like disease does, where people aren't feeling well and their lives are turned upside down," she says. "There's so much to be uncovered."
Even our jaws can feel perimenopause's bite
There's seemingly no end to the ways estrogen loss can produce disturbing changes all over our bodies. Now a new study suggests it may also fuel symptoms of temporomandibular disorder (TMD), which affects twice as many women as men and is marked by pain in the jaw or the muscles controlling jaw movement.
For the analysis, published in June 2022 in the journal Menopause, researchers divided 74 women with TMD symptoms into three groups, based on stage of menopause. The researchers then looked at how pain intensity might correlate with the women's menopausal stages. They found that both TMD pain and menopause symptoms were worst in the late menopausal transition — when menstrual cycles stretch 60 days or longer — compared with any point in the years after menstrual periods ceased entirely.
While the study found an association between severity of jaw pain and the stage of menopause, it can't prove a cause-and-effect relationship. But since the jaw joint contains receptors for both estrogen and another female hormone, progesterone, the findings weren't surprising, says Dr. Heather Hirsch, head of the Menopause and Midlife Clinic at Brigham and Women's Hospital.
She advises perimenopausal women dealing with jaw pain to seek treatment. That might include a customized mouth guard to prevent you from grinding your teeth and clenching your jaw — actions that fuel TMD pain.
Ways to curb inflammation
As you wait for hormone levels to settle, you can turn to lifestyle measures that "help your body turn a corner" by curbing inflammation, Dr. Hirsch says. Try these tactics:
Eat the rainbow. Munch on brightly colored fruits and vegetables, which are rich in anti-inflammatory antioxidants. Smart options include broccoli, cauliflower, carrots, leafy greens, berries, apples, beets, and peppers. "You don't necessarily need to eat vegan," Dr. Hirsch says, "but try to eat more plant-based foods."
Skip packaged goods. Processed sugar and carbohydrates, which fuel inflammation, often hide in boxed foods such as cookies, candy, pasta, cereals, and microwaveable meals.
Go for healthy fats. Good sources of anti-inflammatory omega-3 fatty acids include oily fish such as tuna, salmon, and sardines; flaxseeds and walnuts; and free-range chicken.
Spice it up. One spice stands out: turmeric, the Indian spice dominating many curries. Much research has demonstrated the anti-inflammatory properties of curcumin, a key component of turmeric.
Beat back stress. Calming pursuits such as yoga, reading, meditation, listening to music, or walking outdoors can lower inflammation markers in the bloodstream.
Get your heart pumping. Regular aerobic exercise packs a one-two punch by reducing inflammation levels along with stress. "Movement is so important, and even simple movement helps," Dr. Hirsch says.
Avoid smoking and excessive drinking. "Both are important, because some women self-medicate when they're not sleeping well during menopause," Dr. Hirsch says. "It's also very common for alcohol use to start to increase in our late 40s. But it disrupts sleep and can cause mood issues as well."
Image: © NikkiZalewski/Getty Images
About the Author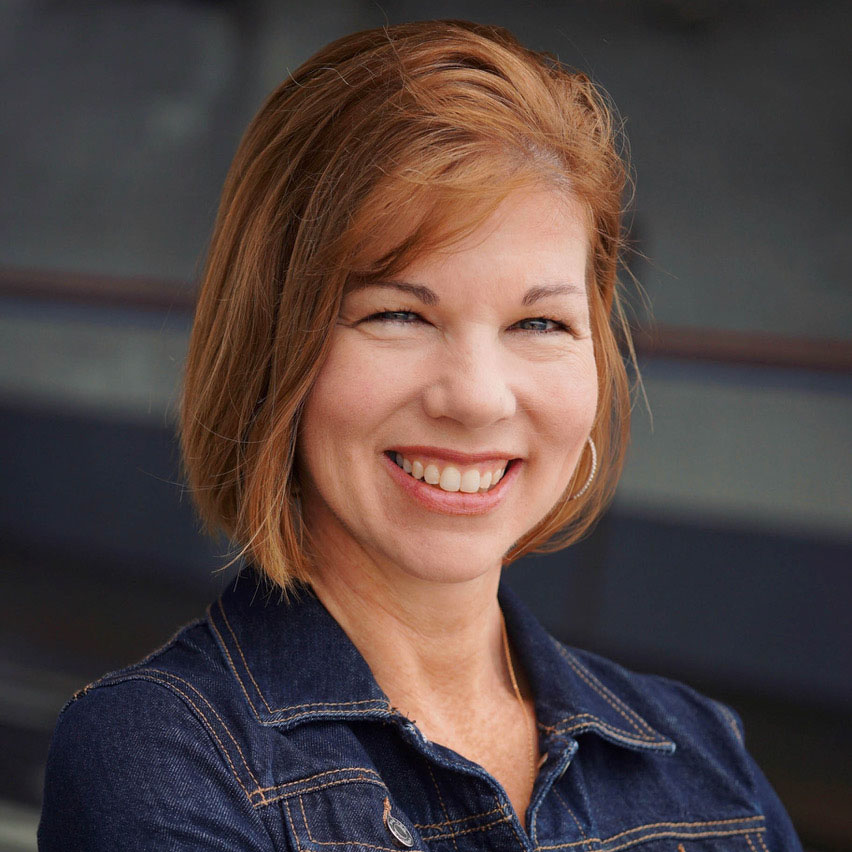 About the Reviewer
Toni Golen, MD, Editor in Chief, Harvard Women's Health Watch; Editorial Advisory Board Member, Harvard Health Publishing; Contributor
Dr. Toni Golen is a physician specializing in obstetrics and gynecology, practicing in Boston. Dr. Golen completed her residency training at George Washington University Medical Center in 1995, and is an associate professor at Harvard Medical …
See Full Bio
View all posts by Toni Golen, MD
Disclaimer:
As a service to our readers, Harvard Health Publishing provides access to our library of archived content. Please note the date of last review or update on all articles.
No content on this site, regardless of date, should ever be used as a substitute for direct medical advice from your doctor or other qualified clinician.