Latest from Harvard Health
People who are unable to or don't want to drink cow's milk have alternatives. Lactose-free milk has an enzyme added to it that helps break down lactose into more easily digested sugars. Soy milk is the fluid that's strained from… More »
Having a demanding job with little control may slightly increase the risk of a stroke. Job strain may activate factors that predispose a person to developing a blood clot, which can lead to a stroke. (Locked) More »
Better medicines and safer procedures have contributed to the increase in longevity, but exercise may be the key ingredient in the mixture that allows some people to not only survive but also thrive in later life. Aging takes place on… More »
Meet the Harvard Health Experts

Featured Expert:
Anne Fabiny, MD
Dr. Anne Fabiny is a primary care physician and geriatrician at Cambridge Health Alliance and an Assistant Professor of Medicine at Harvard Medical School. She is Chief of Geriatrics at Cambridge Health Alliance and Medical Director of its Elder Service Plan. In 2011, Dr. Fabiny was awarded Harvard Medical School's Charles McCabe, M.D., Faculty Prize for Excellence in Teaching. She earned her medical degree from the University of Wisconsin Medical School, where she did her internship and residency in family medicine, and completed a fellowship in geriatric medicine at Harvard Medical School.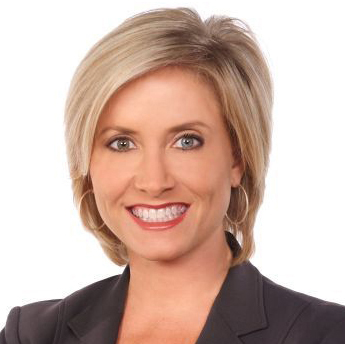 Heidi Godman
Heidi Godman is the executive editor of the Harvard Health Letter. Before coming to the Health Letter, she was an award-winning television news anchor and medical reporter for 25 years. Heidi is a journalism fellow of the American Academy of Neurology, and has been honored by the Associated Press, the American Heart Association, the Wellness Community, and other organizations for outstanding medical reporting. She is most proud of a government proclamation for her efforts to secure health insurance for less fortunate children. Heidi holds a bachelor of science degree in journalism from West Virginia University.

William Kormos, MD
Dr. William Kormos is a primary care physician at Massachusetts General Hospital and an Instructor in Medicine at Harvard Medical School. Dr. Kormos is the Director of Education at MGH's John D. Stoeckle Center for Primary Care, where his current projects include implementing novel methods for patient education and developing education programs for primary care physicians. Dr. Kormos has served as the associate director for the hospital's internal medicine residency program. He has received the Alfred Kranes Award, the Primary Care Program Teaching Award, the Bigelow Attending Teaching Award, and the Ambulatory Teaching Award from the MGH house staff. He earned his medical degree from the University of Miami School of Medicine and completed his internal medicine residency and fellowship at MGH.

Howard LeWine, MD
Dr. Howard LeWine is Chief Editor of Internet Publishing at Harvard Health Publications. He is recognized as an outstanding clinician and teacher and is a recipient of the Internal Medicine Teacher of the Year award at Brigham and Women's Hospital. After practicing primary care for more than 20 years, Dr. LeWine is now a hospitalist at Harvard-affiliated Brigham and Women's Hospital. He is also an Assistant Professor of Medicine at Harvard Medical School.

Beverly Merz
Beverly Merz is Executive Editor of Harvard Women's Health Watch, a publication she helped start in 1993. Before coming to Harvard she was an Associate Editor of JAMA, Managing Editor with the Union of Concerned Scientists, and held editorial positions at Encyclopedia Britannica and World Book Encyclopedia. She was also a founding editor of Cardio, a newsmagazine for cardiologists and SusanLoveMD.org. Beverly has contributed to a variety of general and health publications including The New England Journal of Medicine, Good Housekeeping, and The Chicago Tribune. She is a graduate of The University of Colorado.