Latest from Harvard Health
Straight coffee minus the cream and sugar is a nearly calorie-free beverage brimming with antioxidants. It might ease artery-damaging inflammation and deliver substances that help the body regulate blood sugar. However, super-sweet coffee drinks can pack on the pounds and… More »
The healthiest breakfast cereals are those made with whole grains, such as corn, wheat, or brown rice. Fiber is another important component of a breakfast cereal. A healthy serving should have at least 5 or more grams of fiber. It's… More »
Harvard researchers found that reading an 2010-model iPad before bedtime reset the circadian clock, causing people to feel less alert in the morning. Newer e-readers might not have this effect. More »
Meet the Harvard Health Experts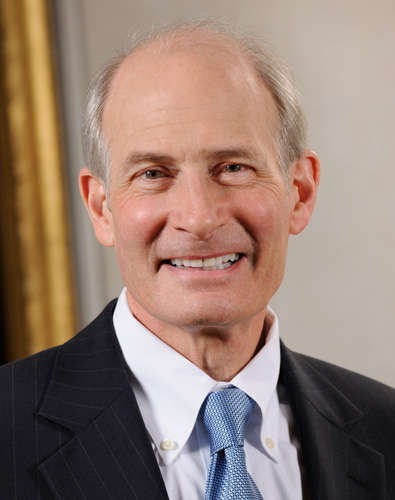 Featured Expert:
Gregory D. Curfman, MD
Dr. Gregory Curfman is the Editor in Chief of Harvard Health Publications. He is on the faculty of Harvard Medical School and the affiliated faculty of Harvard Law School. Before joining Harvard Health Publications, Dr. Curfman was the Executive Editor of The New England Journal of Medicine, which has the highest impact factor of any medical journal. While at the Journal, he founded Perspective, the journal's lead section, which focuses on the intersection between medicine and society, including health policy and health-care reform.
Dr. Curfman is board certified in internal medicine and cardiology. He earned his medical degree from Harvard Medical School, and trained in internal medicine and cardiology at Massachusetts General Hospital and Brigham and Women's Hospital. He directed the Coronary Care Unit at Brigham and Women's Hospital and the Cardiovascular Health Center, a heart disease prevention program at Massachusetts General Hospital.
In addition to writing scores of editorials and Perspective articles for The New England Journal of Medicine, Dr. Curfman has given testimony to the U.S. Senate and House of Representatives. He has also contributed amicus briefs in Supreme Court health law cases.

Howard LeWine, MD
Dr. Howard LeWine is Chief Editor of Internet Publishing at Harvard Health Publications. He is recognized as an outstanding clinician and teacher and is a recipient of the Internal Medicine Teacher of the Year award at Brigham and Women's Hospital. After practicing primary care for more than 20 years, Dr. LeWine is now a hospitalist at Harvard-affiliated Brigham and Women's Hospital. He is also an Assistant Professor of Medicine at Harvard Medical School.

Beverly Merz
Beverly Merz is Executive Editor of Harvard Women's Health Watch, a publication she helped start in 1993. Before coming to Harvard she was an Associate Editor of JAMA, Managing Editor with the Union of Concerned Scientists, and held editorial positions at Encyclopedia Britannica and World Book Encyclopedia. She was also a founding editor of Cardio, a newsmagazine for cardiologists and SusanLoveMD.org. Beverly has contributed to a variety of general and health publications including The New England Journal of Medicine, Good Housekeeping, and The Chicago Tribune. She is a graduate of The University of Colorado.

Michael Craig Miller, MD
Michael Craig Miller, M.D. was Editor in Chief of the Harvard Mental Health Letter from August 2000 to March 2012. Published monthly, this newsletter was read widely by professionals and non-professionals alike. Dr. Miller's writing on mental health topics has appeared in Newsweek, the Boston Globe, and in syndicated articles that appear in newspapers nationwide. He has appeared as a commentator on the Today Show, The Martha Stewart Show, ABC News, CNN, and NPR and for media outlets in the Boston area. In practice for more than 30 years, Dr. Miller is on the medical staff at Boston's Beth Israel Deaconess Medical Center and is Assistant Professor of Psychiatry at Harvard Medical School.

Daniel Pendick
Daniel Pendick is the executive editor of the Harvard Men's Health Watch. He has previously served as editor and chief writer for the Cleveland Clinic Men's Health Advisor and Mt. Sinai School of Medicine's Focus On Healthy Aging. Dan earned a master of art's degree in the history of science and medicine from the University of Wisconsin in 1992, and was a Knight Science Journalism Fellow at MIT in 1998-99. He is also a lecturer in the Professional Writing Program at the University of Maryland, College Park, where he teaches the next generation of physicians and biomedical researchers how to communicate more effectively with each other and the general public.