Harvard Health Experts and Contributors
List of Experts
Ted A. James, MD
Contributor
Dr. Ted James is the Chief of Breast Surgical Oncology and Co-Director of the Breast Care Center at Beth Israel Deaconess Medical Center. He is an advocate of patient-centered care and believes that treatment should always incorporate the individual priorities and values of each patient. Dr. James works with national health organizations to improve outcomes and ensure that patients receive the best care possible.
Read more

about Ted A. James, MD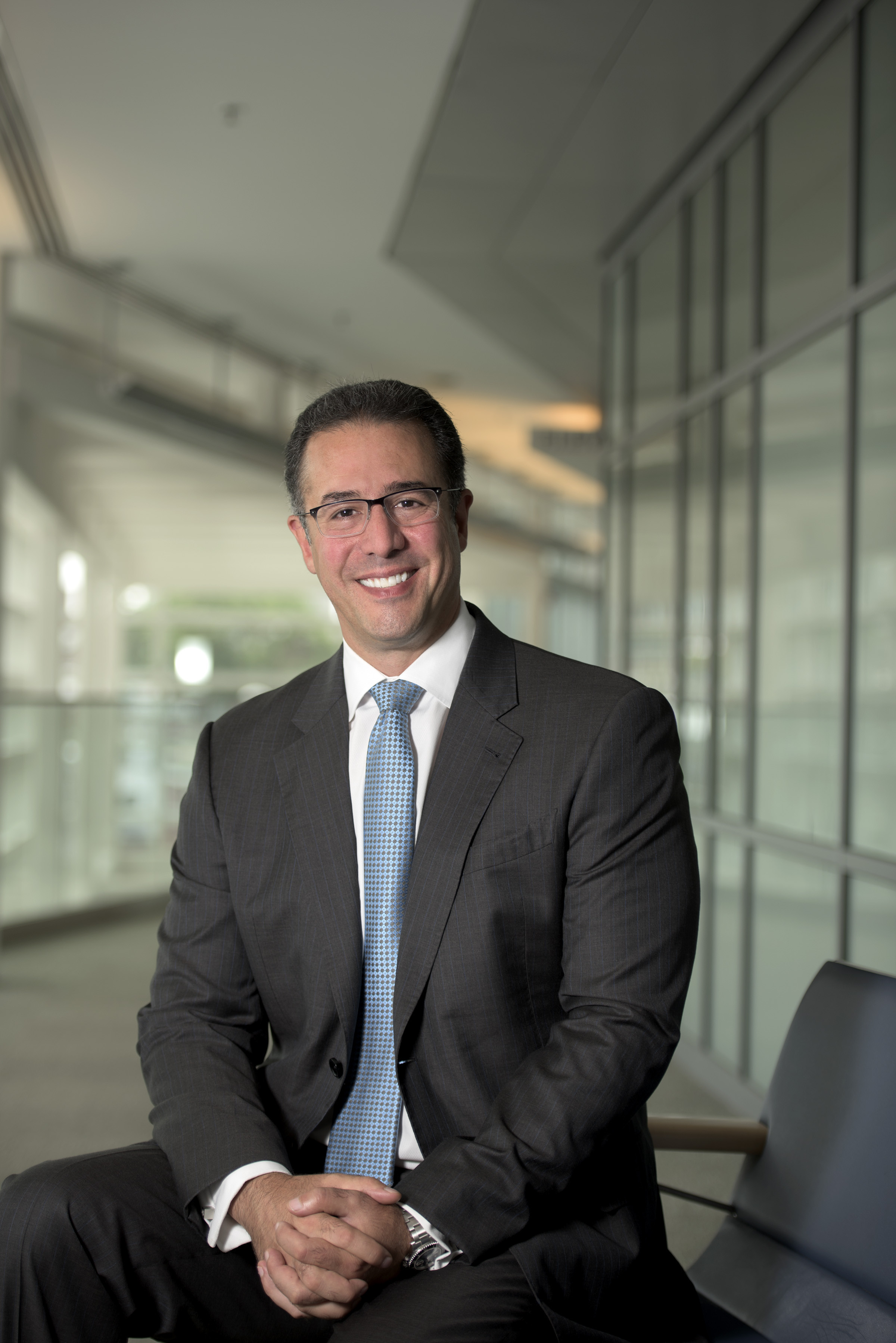 James Januzzi, MD
Contributor
James L. Januzzi, MD, is the Hutter Family Professor of Medicine at Harvard Medical School, a staff cardiologist at Massachusetts General Hospital, and Senior Cardiometabolic Faculty at Baim Institute for Clinical Research. After completing his undergraduate studies at Holy Cross College in 1988, Dr. Januzzi graduated at the top-ranked student at New York Medical College, and subsequently performed a residency in Internal Medicine at Brigham and Women's Hospital and fellowship in Cardiology and Cardiac Ultrasound at the Massachusetts General Hospital. He joined the Cardiology Division at MGH in 2000. Dr. Januzzi is a clinician, teacher and clinical trialist. His research has contributed to the understanding of cardiac biomarker testing, where his studies have set international standards for use in diagnosis, prognosis, and management of patients suffering from acutely decompensated heart failure, chronic heart failure as well as those with acute coronary syndromes. Dr Januzzi has published more than 500 manuscripts, book chapters and review articles, has edited two text books on cardiac biomarker testing and the MGH Cardiology Board Review Textbook. He is among the top 1% most cited researchers, according to Clarivate/Web of Science. He is an Associate Editor at both Journal of the American College of Cardiology and Journal of the American College of Cardiology: Heart Failure. He is currently the chair of the American College of Cardiology Task Force on Expert Consensus Decision Pathway Documents and will join the Board of Trustees of the American College of Cardiology in 2019. He has participated in numerous guideline and consensus documents in cardiovascular medicine. Since 2005, Dr. Januzzi has also served on the Medical Staff of the Boston Red Sox Baseball Club.
Read more

about James Januzzi, MD
Ashish K. Jha, MD, MPH
Contributing Editor
Ashish K. Jha, M.D., M.P.H. is Director for the Harvard Global Health Institute, K.T. Li Professor of International Health & Health Policy at the Harvard T.H. Chan School of Public Health, Professor of Medicine at Harvard Medical School, and a practicing Internal Medicine physician at the VA Boston Healthcare System. Dr. Jha received his M.D. from Harvard Medical School and trained in Internal Medicine at the University of California, San Francisco where he also served as Chief Medical Resident. He completed his General Medicine fellowship from Brigham and Women's Hospital and Harvard Medical School and received his M.P.H. from Harvard T.H. Chan School of Public Health. Dr. Jha's major research interests lie in improving the quality and costs of healthcare with a specific focus on the impact of policy efforts. His work has focused on a broad set of issues including transparency and public reporting of provider performance, financial incentives, health information technology, and leadership, and the roles they play in fixing healthcare delivery systems.
Read more

about Ashish K. Jha, MD, MPH
Tien Jiang, DMD, MEd
Contributor
Dr. Tien Jiang received her bachelor of arts from Dartmouth College in linguistics and French. She then pursued dentistry at the Harvard School of Dental Medicine (HSDM). While a pre-doctoral student, Dr. Jiang became interested in dental education, and was selected as a fellow in the Academic Dental Careers Fellowship Program through the American Dental Education Association. After graduating cum laude and earning a doctor of dental medicine degree at HSDM, Dr. Jiang moved to the Midwest to specialize in prosthodontics at the University of Illinois at Chicago (UIC). During her residency, Dr. Jiang also completed a master of education in instructional leadership at the UIC College of Education. Her research involved evaluating UIC's pre-doctoral small group learning curriculum, as well as a review of dental faculty retention and recruitment methods. Dr. Jiang returns to HSDM as an instructor in the department of oral health policy and epidemiology. She is conducting research and participating in activities at the Center for Integration of Primary Care and Oral Health, which is supported by Health Resources and Services Administration (HRSA) of the US Department of Health and Human Services (HHS). She is also involved with the Office of Global and Community Health on curricular reform in dental education in Vietnam. Furthermore, Dr. Jiang teaches in the pre-doctoral pre-clinic and clinic, and sees her own patients in HSDM's faculty group practice. In the spring of 2019, Dr. Jiang was awarded the Massachusetts Dental Society's Ten under 10 Award for her contributions to her profession, the community, and organized dentistry. At the same time, her students recognized her teaching efforts with HSDM's Outstanding Teaching Faculty Award
Read more

about Tien Jiang, DMD, MEd
Anthony Joseph, MD
Contributor
Anthony Joseph, MD, specializes in the medical, laser and surgical treatment of conditions that affect the retina and vitreous. His areas of expertise and interest include macular degeneration, diabetic eye disease, retinal vascular occlusions, macular holes, epiretinal membranes, retinal detachments, and proliferative vitreoretinopathy. Prior to medical school, Dr. Joseph attended Stanford University where he earned bachelor's degrees with distinction in both Biological Science and Economics. He also earned his Master's degree in Information Science from University of North Carolina at Chapel Hill. Dr. Joseph received his medical degree from Duke University School of Medicine. He completed his Internship in ophthalmology at St. Joseph Mercy Hospital in Ann Arbor, MI and his ophthalmology residency at the Jules Stein Eye Institute, University of California at Los Angeles. He went on to complete his fellowship training in vitreoretinal surgery at Ophthalmic Consultants of Boston and the New England Eye Center at Tufts Medical Center. Dr. Joseph is a Board-certified ophthalmologist and member of the American Academy of Ophthalmology, the American Medical Association, the American Medical Informatics Association, and the Association for Research in Vision and Ophthalmology. He has authored numerous research articles and has presented his work nationally.
Read more

about Anthony Joseph, MD
Richard Joseph, MD
Contributor
Dr. Richard Joseph is the founder of VIM Medicine, cofounder of Vital CxNs, a practicing clinician in the Center for Weight Management and Wellness at Brigham and Women's Hospital in Boston, MA, and a faculty member at Harvard Medical School. He completed his residency in primary care/internal medicine at Brigham and Women's Hospital after receiving his medical and business degrees from Stanford University. Dr. Joseph designed and currently conducts an intensive group-based lifestyle program, and is a coauthor of The Lifestyle Medicine Handbook: An Introduction to the Power of Healthy Habits. Prior to his medical training, Dr. Joseph worked as a CSCS-certified personal trainer, helping numerous clients toward their health and fitness goals. His background in athletics and performance training, combined with his practice of lifestyle medicine and weight management, informs his vision of holistic health and well-being. Dr. Joseph aspires to help bridge the gap between the health and fitness industry and traditional health care to create a prevention-oriented, performance-focused, community-centric, and equitable model of care.
Read more

about Richard Joseph, MD
Janice Jutras
Special Projects Development Editor
Janice Jutras joined HHP in April 2023 as Special Projects Development Editor. Her editorial work focuses on two key grant projects: the Nancy Lurie Marks Family Foundation TEAMS (Targeted Education for Autism across Medical Specialties) patient and caregiver website, and the Manton Foundation child and adolescent clinician course for non-psychiatry trained providers. Janice has over 30 years of experience in the publishing field as an editor, writer, and project manager for professional, academic, and consumer markets. She began her career at Addison Wesley Publishing Company, and prior to HHP she was the Executive Editor at Carlat Publishing, a CME publisher of clinically relevant, unbiased materials for psychiatric providers. In addition to both general and child and adolescent psychiatry, her subject matter expertise includes addiction, hospital, and geriatric psychiatry. Janice earned her bachelor's degree in English from Merrimack College, and her interests include health and wellness, animal welfare, and literacy advocacy.
Read more

about Janice Jutras