Cancer
Radiation for breast cancer can increase heart risks
When my mother was treated for breast cancer several years ago, she had just one objective in mind: to eradicate the cancer. For her, radiation therapy was the best way to do that.
Radiation, on its own or coupled with other treatments, has given many women like my mother the chance to survive their breast cancer. Yet years later, some of these women are encountering a residual side effect from their radiation—heart disease.
A new research letter published in JAMA Internal Medicine estimates that the increased lifetime risk for a heart attack or other major heart event in women who've had breast cancer radiation is between 0.5% and 3.5%. The risk is highest among women who get radiation to the left breast—understandable, since that's where the heart is located.
The heart effects of radiation begin emerging as soon as five years after treatment, according to a large European study out earlier this year in The New England Journal of Medicine. That study also found that, for every 1 gray of radiation (a unit that measures the absorbed radiation dose), a woman's heart risk rises by 7.4%. "Even small doses of radiation can cause trouble," says Dr. Alphonse Taghian, professor of radiation oncology at Harvard Medical School and chief of breast radiation oncology at Massachusetts General Hospital.
Treat breast cancer, protect the heart
Future heart risks should not be the reason to abandon this important component of treatment. "I don't think by any means it should make anyone forego radiation for breast cancer therapy," says Dr. Javid Moslehi, instructor in the department of medicine at Harvard Medical School, and co-director of the cardio-oncology program at Brigham and Women's Hospital.
"The ultimate goal is to minimize the exposure to the heart as much as possible," Dr. Taghian says.
In the JAMA study, researchers found that having a woman lie on her stomach during radiation treatment reduced her exposure. Dr. Taghian uses a technique called the breath-hold with his patients. Holding a breath expands the lungs, which pushes the heart out of the radiation's path. This technique can cut radiation exposure to different structures of the heart by 54% to 96%.
Protecting women from the side effects of radiation is not a one-size-fits-all approach. "I don't think there is one method to fit all patients," he says. "The bottom line is we have to try the optimal method for each patient to avoid exposing the heart."
Proton therapy—a relatively new radiation treatment that uses particles instead of traditional x-rays—can also lower a woman's exposure, but very few centers currently offer this treatment. "In the future, this will probably be the dominant way to spare the heart," Dr. Taghian says.
Know your heart risks
Before having radiation for breast cancer, a woman should have a discussion with her oncologist—as well as her cardiologist. Ask the oncologist what dose of radiation you'll be getting, and how your heart will be protected during treatment. Talk to your cardiologist about your existing heart risks, and how to reduce them.
It's especially important to consider your heart if you're also having chemotherapy, which is well known for its cardiotoxicity. "We can't avoid the heart risks with chemotherapy, but with radiation we could lower them using better technology and better understanding," Dr. Taghian says.
Though you may not be able to fully protect your heart from cancer treatment, there are other lifestyle-based heart disease risks you can control. In the JAMA research letter, women who were least likely to develop heart disease were those who were already at low risk based on their cholesterol, blood pressure, and C-reactive protein (a marker of inflammation) levels. "Make sure the blood pressure is under control, you're not smoking, you have a healthy lifestyle, and you control your cholesterol," Dr. Moslehi advises.
About the Author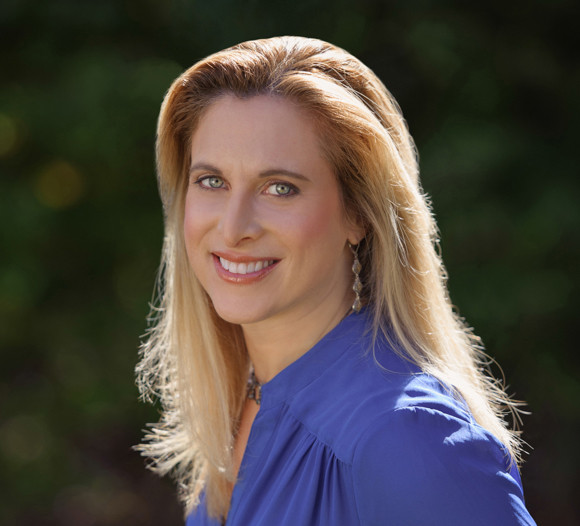 Disclaimer:
As a service to our readers, Harvard Health Publishing provides access to our library of archived content. Please note the date of last review or update on all articles.
No content on this site, regardless of date, should ever be used as a substitute for direct medical advice from your doctor or other qualified clinician.
Comments
Very thoughtful article. It is so important that everyone
have a thorough discussion with their doctor(s) to determine the best course of treatment. There is also nothing wrong with getting a second opinion on something so important. It seems like the science is ever progressing so it is important to understand the best alternatives available today.

Please keep up at the great work. You provide important and thoughtful information that is very helpful to those in need. Thank you.
I enjoyed reading this article. Knowing the symptoms of your illness has a big advantage. Letting your relatives informed that you are fighting for this kind of health problem and knowing that they are supportive is much more relief than any medicines there is. I have also learned that energy healing process is the best way of fighting breast cancer. I learned about it from enaturalhealthcures.
Sumeet Kaul
November 27, 2013
side effect of cancer treament is very effective some time Patient loss her hair completlly.so Patients should have prepare for its bad effect
Well written article, and you are so correct, everyone should have a thorough talk with their specialized doctor before a procedure like radiology. This article puts it into perspective well, it seems that the radiation is not more effective than what we can get from being out in the sun for the lesser treatments like x-rays?
Would love an article on the effects of radiation, this one explained it simply to me.
I have a breast cancer patient who has a mitral valve repair and is on Coumadin, and she has a pacemaker on the left side and her cancer is on the left and she is not a great candidate for mastectomy," Kruper told Reuters Health. "This is a person that I would recommend IORT because it will minimize any scatter to the pacemaker and any damage to the heart; it's a great tool to have," she said.
michael
November 11, 2013
Women at greatest risk of heart disease were the ones who received radiation treatment on their left breast while lying face down and who were already at risk of heart disease. Women at the lowest risk were those who received treatment on their right breast while lying face down.

Researchers noted that for a majority of the women they studied, the "absolute risk of ischemic heart disease from breast cancer radiotherapy is likely to be small compared with the likely absolute benefit from radiotherapy.
roberto maldini
November 11, 2013
Thank you for the Proton therapy
bejo sinambela
November 11, 2013
I wish everything concerning the treatment for breast cancer was open and true.When one is fighting for their life,she wants the very best care and treatment.

When one is fighting for her life or extra time,she deserves the very best care and treatment.Thank-you for the Proton Therapy information
Jan L. Manimoi
November 7, 2013
I wish everything concerning the treatment for breast cancer was open and true.I don't like any secrecy in treatment plans no matter how negative the situation may seem.When one is fighting for her life or extra time,she deserves the very best care and treatment.Thank-you for the Proton Therapy information.Every little bit help.I have three college with four majors . I have felt like I was in breast cancer treatment maze. I have had to rest and regroup and lead my own charge to recovery.
Jan L. Manimoi
November 7, 2013
I wish everything concerning the treatment for breast cancer was open and true.When one is fighting for their life,she wants the very best care and treatment.Thank you for the Proton therapy
Jane Patterson
November 2, 2013
In 1997 after a lumpectomy for breast cancer, R.T. was prescribed as the next step. When I found out Proton Therapy was being tried out at several leading medical institutions, I called them to see if they were using it for breasts. To me, a history teacher, it made more sense to direct the beam at the actual tumor site rather than scatter x-rays all over the left breast including the heart. And of course the answer in 1997 was "oh no, we couldn't use it on the breast." And, of course, there was a recurrence of my breast cancer in the same spot as the original tumor site in 2007.
June Goddard
October 31, 2013
What most of the public doesn't know is that, sadly, this and other iatrogenic harm is frequently disregarded by orthodox medicine in their assessment of the dangers of various medical procedures (see "The Mammogram Myth" by Rolf Hefti), thereby minimizing the true risks of their medical products and services.

For instance, in this new study other well known risks of x rays, such as bystander effects, are not taken into account in their conclusion about radiation risks, accommodating the medical industry's self-interests.
Patients should have ready both for mindly and physicly for everything include the side effects that may occur after cancer treatments. It's the best remainder for us as woman that we must have healthy lifestyles from now on. We can't know when breast cancer will appear in the body…
Commenting has been closed for this post.
Free Healthbeat Signup
Get the latest in health news delivered to your inbox!