Cancer
Adding ultrasound to mammography improves cancer detection rate

Research we're watching
A combination of mammography and breast ultrasound might improve breast cancer detection in women being screened for the disease. A study published online Aug. 18, 2021, by JAMA Network Open found that the combination of technologies performed better than mammography alone. Researchers analyzed data from a trial conducted in Japan from July 2007 to March 2011, involving 19,213 women, ages 40 to 49. The trial enrolled asymptomatic women who were randomly divided into two groups. One group was screened using mammography alone; the other group, with a combination of mammography and ultrasound. The cancer detection rate was significantly higher in the combination group than the mammography group. The combined screening also detected more cancers in women with dense breast tissue, which can make it difficult to see cancers on a mammogram. However, women in the ultrasound-plus-mammography group were also more likely to be called back for additional imaging or a biopsy. The researchers concluded that using mammography and ultrasound together might improve detection of early-stage and invasive breast cancers in younger women regardless of density of breast tissue.
Image: AleksandarNakic/Getty Images
Disclaimer:
As a service to our readers, Harvard Health Publishing provides access to our library of archived content. Please note the date of last review or update on all articles.
No content on this site, regardless of date, should ever be used as a substitute for direct medical advice from your doctor or other qualified clinician.
You might also be interested in…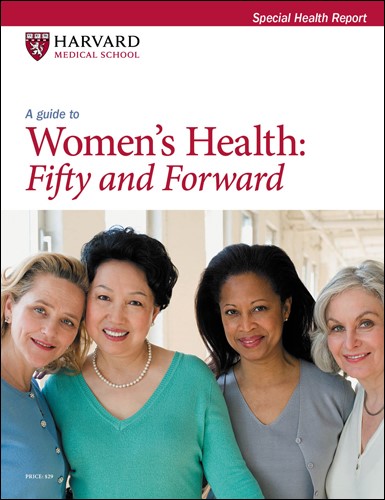 A Guide to Women's Health: Fifty and forward
Midlife can be a woman's halftime celebration. Not only can it be an opportunity to reflect on and rejoice in the life you've lived, but it is also a good time to plan your strategy for the future. A Guide to Women's Health: Fifty and forward will help you determine the conditions for which you are at greatest risk and do your best to avoid them. It will also help you to better manage chronic conditions that may erode your quality of life, and to deal with physical changes that are more bothersome than serious. It is designed to give you the information to make the choices today that will ensure you the best health possible tomorrow.
Read More
Free Healthbeat Signup
Get the latest in health news delivered to your inbox!