When urinary tract infections keep coming back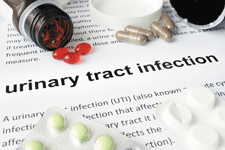 Image: Thinkstock
If you are prone to bothersome UTIs, you can head them off before they take hold.
Unless you're in the fortunate minority of women who have never had a urinary tract infection (UTI), you know the symptoms well. You might feel a frequent urgency to urinate yet pass little urine when you go. Your urine might be cloudy, blood-tinged, and strong-smelling. You could have pelvic pain and even chills and fever. For 30% to 40% of women who've had a UTI, the infection returns within a few months.
If you have repeated UTIs, you've experienced the toll they take on your life. However, you may take some comfort in knowing that they aren't likely to be the result of anything you've done. "Recurrent UTIs aren't due to poor hygiene or something else that women have brought on themselves. Some women are just prone to UTIs," says infectious diseases specialist Dr. Kalpana Gupta, a lecturer in medicine at Harvard Medical School.
To continue reading this article, you must
login
.
Subscribe to Harvard Health Online for immediate access to health news and information from Harvard Medical School.