Women's Health
Smokers may have higher risk of brain aneurysm
Research we're watching
Need another reason to quit smoking? A study published in the September 2020 issue of the Journal of Neurology, Neurosurgery and Psychiatry found that women ages 30 to 60 who smoked had four times the risk of having a brain aneurysm (a weakened artery in the brain that bulges and could burst) compared with nonsmokers.
Researchers looked at nearly 550 women who had a brain scan performed, most often because of persistent headaches. The scans showed that 113 of them had one or more brain aneurysms. These individuals were then matched with 113 people who did not have brain aneurysms. In comparing the two groups, the researchers found not only that smoking drove up the risk of finding a brain aneurysm, but also that women who both smoked and had high blood pressure had seven times the risk compared to nonsmokers with normal blood pressure. If future research shows that smokers also have a significantly higher risk of brain aneurysm rupture, women smokers ages 30 to 60 might be candidates for aneurysm screening.
Disclaimer:
As a service to our readers, Harvard Health Publishing provides access to our library of archived content. Please note the date of last review or update on all articles.
No content on this site, regardless of date, should ever be used as a substitute for direct medical advice from your doctor or other qualified clinician.
You might also be interested in…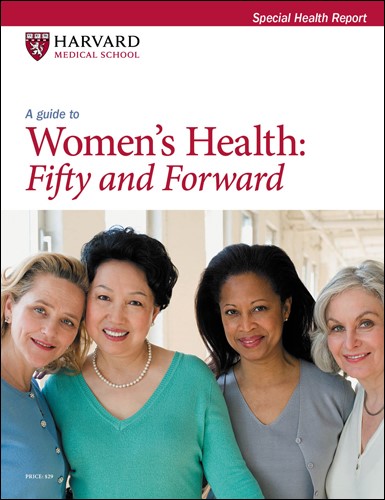 A Guide to Women's Health: Fifty and forward
Midlife can be a woman's halftime celebration. Not only can it be an opportunity to reflect on and rejoice in the life you've lived, but it is also a good time to plan your strategy for the future. A Guide to Women's Health: Fifty and forward will help you determine the conditions for which you are at greatest risk and do your best to avoid them. It will also help you to better manage chronic conditions that may erode your quality of life, and to deal with physical changes that are more bothersome than serious. It is designed to give you the information to make the choices today that will ensure you the best health possible tomorrow.
Read More
Free Healthbeat Signup
Get the latest in health news delivered to your inbox!