Diseases & Conditions
Tips for getting used to over-the-counter hearing aids
Be patient during the first two weeks, and learn tricks to adjust the devices in challenging environments.
By

Heidi Godman, Executive Editor, Harvard Health Letter
Hearing aids are more accessible and affordable than ever, thanks to a new category of FDA-approved devices. If you (or your family members) think you have mild to moderate hearing loss, you can buy over-the-counter (OTC) hearing aids without seeing a doctor, going through hearing tests, or getting a prescription.
Scoring a pair of OTC devices is just the first step toward better hearing, however. It takes time to learn how to use, wear, and adjust them.
Know your devices
There are two types of OTC hearing aids. One comes with a few predetermined settings. The other (called self-fitting) enables you to customize settings, based on a hearing test you take on an app or a manufacturer's website. Both types have volume controls. And both allow you to toggle between settings as needed.
Prepare for an adjustment period
The first two weeks you wear hearing aids can be a little bumpy. Your voice may sound different to you, like it has a different volume or quality (an echo or tinny sound) when you speak. And soft sounds, such as running water or shoes brushing along carpet, may sound louder than normal and even a little irritating.
"The brain has to adjust. It's like being in a dark room and turning on the light. The room seems too bright until your eyes get used to it," says Sarah Hesseltine, an audiologist at Harvard-affiliated Massachusetts Eye and Ear.
To cope during the adjustment period, Hesseltine recommends wearing the hearing aids at home (where there are a lot of soft sounds) for at least a few hours per day, and longer if possible. Also, try not to fiddle with the volume too much. Hesseltine suggests allowing soft sounds to be louder than normal, so the brain will get used to them faster.
Once soft sounds don't seem as loud, try wearing the hearing aids in other environments, such as the grocery store, the car, or a noisy restaurant.
When to take out your hearing aids
Hearing aids are vulnerable. They can be easily damaged by heat or moisture, and easily lost if they fall out of your ears while you sleep. So always take out the devices when you go to bed, shower, swim, blow-dry your hair, or go to a salon. And if your hearing aids get wet from perspiration during exercise, give them a break from moisture and let them dry out.
Learn to switch device settings
Unlike many prescription hearing aids that adjust the volume automatically when there's a significant change in noise around you, OTC hearing aids must be adjusted manually. For example, you might need one setting for watching TV, another for doing yard work, and one for being in a noisy environment, like a restaurant.
Some situations can be particularly difficult for hearing aid use.
At a restaurant or party. "Because of background noise, you probably won't get 100% clarity understanding speech. Even prescription hearing aids have this limitation. The trick is setting the hearing aid to pick up sounds in front of you, and then putting the background noise behind you. So don't sit with a wall behind you at a restaurant; sit with the loud tables behind you," Hesseltine says. "Another option for a conversation at a restaurant is having the person you're chatting with use a remote microphone. It can be placed on the table or worn on the person's lapel. The microphone will send the sound directly to your hearing aids."
On a windy day. Wind blowing over the hearing aid microphones creates excessive noise. Hesseltine suggests wearing a hood or a hat to help block the wind and reduce noise.
During a phone call. Many hearing aids have a microphone that's worn over the ear, which is easy to forget when you're on a phone call. "If you can't hear someone during a call, try shifting the phone higher, toward the hearing aid microphone," Hesseltine suggests. "If doing that creates loud feedback, such as a whistling or squealing sound, that means the ear piece doesn't fit well and isn't all the way in the ear. Try putting a different-sized tip on the part of the hearing aid that goes into your ear." (The devices should come with tips in a few sizes.)
It may take a little trial and error to learn what works best for you, so brace yourself for a learning curve. Most people (and their families) find that the improvement to their hearing is well worth the effort.
Image: © Peakstock/Getty Images
About the Author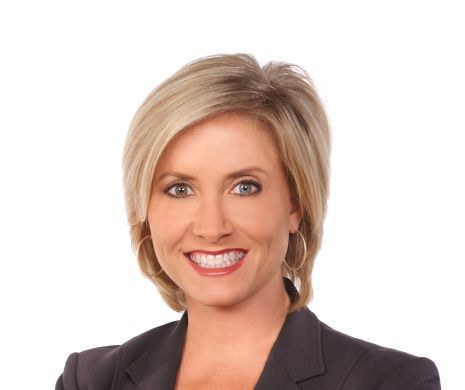 Heidi Godman, Executive Editor, Harvard Health Letter
Heidi Godman is the executive editor of the Harvard Health Letter. Before coming to the Health Letter, she was an award-winning television news anchor and medical reporter for 25 years. Heidi was named a journalism fellow …
See Full Bio
View all posts by Heidi Godman
About the Reviewer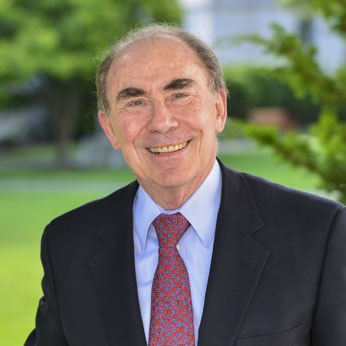 Anthony L. Komaroff, MD, Editor in Chief, Harvard Health Letter
Dr. Anthony L. Komaroff is the Steven P. Simcox/Patrick A. Clifford/James H. Higby Professor of Medicine at Harvard Medical School, senior physician at Brigham and Women's Hospital in Boston, and editor in chief of the Harvard …
See Full Bio
View all posts by Anthony L. Komaroff, MD
Disclaimer:
As a service to our readers, Harvard Health Publishing provides access to our library of archived content. Please note the date of last review or update on all articles.
No content on this site, regardless of date, should ever be used as a substitute for direct medical advice from your doctor or other qualified clinician.