Diseases & Conditions
Fall vaccination roundup
It's time for your flu shot, and that's a good opportunity to check if you need other vaccinations as well.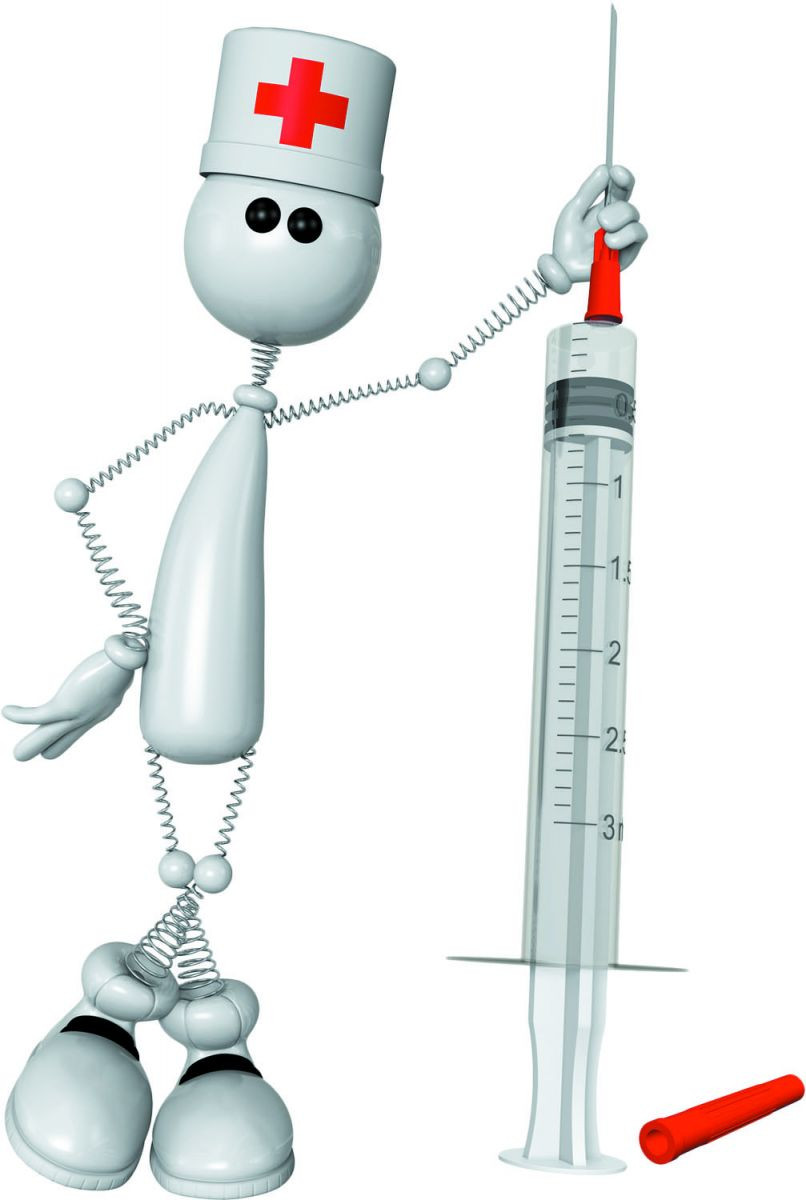 Nobody likes getting shots. But vaccines do a great job at keeping us healthy. "It's one of the biggest bangs for the buck in terms of health," says Dr. John Ross, an infectious disease specialist at Harvard-affiliated Brigham and Women's Hospital.
Influenza vaccines
This vaccine protects against influenza, or "flu," an illness caused by the influenza virus. Most often, flu causes cough, runny nose, fever, chills, aches and pains, sore throat, and fatigue. Flu spreads in tiny droplets when an infected person coughs, sneezes, talks, or touches something. The best protection: wash your hands before eating or touching your face, and get a flu shot.
Flu protection wears off, and flu strains change from year to year, so the annual shot is a must. It is especially important for people at risk for developing serious complications from the flu, such as pneumonia. That includes people 65 or older, and people who have chronic lung disease, cancer, diabetes or heart problems. (Flu can trigger a heart attack in people already at risk for heart disease.)
Flu fighter
How well the flu vaccine protects you depends on how precisely it matches the virus strains that end up circulating in a given year. The World Health Organization recommends which viruses should be covered, and the FDA makes the final call in the United States.
This year's flu shot will cover two influenza A viruses and the influenza B virus, and the sooner you get it, the better. "Sometimes there are vaccine shortages," warns Dr. Ross. "It doesn't matter where you get it from, just get it early in the season."
The type of vaccine you get does matter. One study, published March 2, 2017, in The Journal of Infectious Diseases suggests that the high-dose (trivalent) flu vaccine prevented more flu-related deaths than standard-dose vaccines. The high-dose vaccine has four times the amount of antigen (the substance that provokes the immune reaction) as a regular dose.
"I'm not sure about preventing death, but there is evidence that the high-dose vaccine does a better job of protecting you," Dr. Ross says. "An older person's immune system doesn't respond as briskly as a younger person's does."
Flu shot alternative?
Take heart if you don't like getting the flu vaccine by injection. A study published online June 27, 2017, by The Lancet suggests that a dime-sized skin patch may deliver the vaccine just as well. It's a press-on patch, about the size of a bandage strip, and it appears to be safe and painless. Researchers say the patch could one day be delivered in the mail or purchased at a drugstore, and self-administered.
Shingles vaccine
Shingles is a painful condition that comes from the reactivation of varicella-zoster virus in the body. That virus causes chickenpox, and most people acquire it when they are kids. After the chickenpox is long gone, however, the virus remains dormant in the nerves. When people age and the immune system weakens, the virus can spring back to life, causing nerve inflammation, excruciating pain, and a blistering rash on the skin near the infected nerves. As if that weren't enough, says Dr. Ross, "shingles pain and disrupted sleep put you at risk for depression."
A vaccine called Zostavax helps protect against shingles. The FDA recommends the shot for anyone 50 or older, and the Advisory Committee on Immunization Practices recommends it for people 60 or older. "The vaccine is about 50% effective," Dr. Ross says. "It boosts your own immunity against the virus and makes you less likely to have shingles." He recommends getting the vaccine even if you've had shingles before.
Pneumococcal vaccines
Pneumococcus is a bacterium spread by direct contact with a person's saliva or mucus. It can cause severe pneumonia (a potentially life-threatening lung infection), bacteremia (a bloodstream infection), sinus infection, ear infection, or bacterial meningitis (a potentially life-threatening inflammation of the protective membrane covering the brain and spinal cord).
There are many strains of pneumococcus. Two vaccines together protect you against three dozen of them: PCV13 guards against 13 strains, and PPSV23 guards against 23 strains.
The CDC recommends that adults 65 and older get a dose of PCV13 first, followed by a dose of PPSV23 six to 12 months later. "The 13 stimulates the immune system more aggressively than the 23," explains Dr. Ross. "They've looked at giving 23 first, and 13 later, but that doesn't work as well."
Image: © YuriBBS/Thinkstock
Disclaimer:
As a service to our readers, Harvard Health Publishing provides access to our library of archived content. Please note the date of last review or update on all articles. No content on this site, regardless of date, should ever be used as a substitute for direct medical advice from your doctor or other qualified clinician.