Staying Healthy
Healthier planet, healthier people
Five small steps toward better health for you and planet Earth.
By

Wynne Armand, MD, Contributor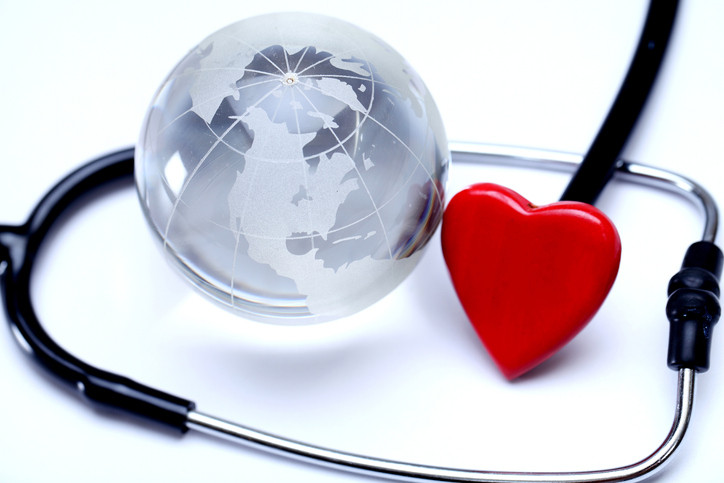 Everything is connected. You've probably heard that before, but it bears repeating. Below are five ways to boost both your individual health and the health of our planet — a combination that environmentalists call co-benefits.
How your health and planetary health intersect
Back in 1970, Earth Day was founded as a day of awareness about environmental issues. Never has awareness of our environment seemed more important than now. The impacts of climate change on Earth — fires, storms, floods, droughts, heat waves, rising sea levels, species extinction, and more — directly or indirectly threaten our well-being, especially for those most vulnerable. For example, air pollution from fossil fuels and fires contributes to lung problems and hospitalizations. Geographic and seasonal boundaries for ticks and mosquitoes, which are carriers of infectious diseases, expand as regions warm.
The concept of planetary health acknowledges that the ecosystem and our health are inextricably intertwined. Actions and events have complex downstream effects: some are expected, others are surprising, and many are likely unrecognized. While individual efforts may seem small, collectively they can move the needle — even ever so slightly — in the right direction.
Five ways to improve personal and planetary health
Adopt plant-forward eating.
This means increasing plant-based foods in your diet while minimizing meat. Making these types of choices lowers the risks of heart disease, stroke, obesity, high blood pressure, type 2 diabetes, and many cancers. Compared to meat-based meals, plant-based meals also have many beneficial effects for the planet. For example, for the same amount of protein, plant-based meals have a lower carbon footprint and use fewer natural resources like land and water.
Remember, not all plants are equal.
Plant foods also vary greatly, both in terms of their nutritional content and in their environmental impact. Learning to read labels can help you determine the nutritional value of foods. It's a bit harder to learn about the environmental impact of specific foods, since there are regional factors. But to get a general sense, Our World in Data has a collection of eye-opening interactive graphs about various environmental impacts of different foods.
Favor active transportation.
Choose an alternative to driving such as walking, biking, or using public transportation when possible. Current health recommendations encourage adults to get 150 minutes each week of moderate-intensity physical activity, and two sessions of muscle strengthening activity. Regular physical activity improves mental health, bone health, and weight management. It also reduces risks of heart disease, some cancers, and falls in older adults. Fewer miles driven in gas-powered vehicles means cleaner air, decreased carbon emissions contributing to climate change, and less air pollution (known to cause asthma exacerbations and many other diseases).
Start where you are and work up to your level of discomfort.
Changes that work for one person may not work for another. Maybe you will pledge to eat one vegan meal each week, or maybe you will pledge to limit beef to once a week. Maybe you will try out taking the bus to work, or maybe you will bike to work when it's not winter. Set goals for yourself that are achievable but are also a challenge.
Talk about it.
It might feel as though these actions are small, and it might feel daunting for any one individual trying to make a difference. Sharing your thoughts about what matters to you and about what you are doing might make you feel less isolated and help build community. Building community contributes to well-being and resilience.
Plus, if you share your pledges and aims with one person, and that person does the same, then your actions are amplified. Who knows, maybe one of those folks along the way might be the employee who decides what our children eat from school menus, or a city planner for pedestrian walkways and bike lanes!
About the Author
Wynne Armand, MD, Contributor
Dr. Wynne Armand is a physician at Massachusetts General Hospital (MGH), where she provides primary care; an assistant professor in medicine at Harvard Medical School; and associate director of the MGH Center for the Environment and …
See Full Bio
View all posts by Wynne Armand, MD
Disclaimer:
As a service to our readers, Harvard Health Publishing provides access to our library of archived content. Please note the date of last review or update on all articles.
No content on this site, regardless of date, should ever be used as a substitute for direct medical advice from your doctor or other qualified clinician.