By

Heidi Godman, Executive Editor, Harvard Health Letter
An unhealthy lifestyle and genetics may collide to trigger IBD.
Like any area of the body, the gastrointestinal tract can suffer the effects of chronic inflammation. The same persistent activation of the immune system that can occur in your joints (causing inflammatory arthritis) or arteries (provoking plaque buildup) can also take place in the gastrointestinal tract, inflaming or damaging the lining of the intestines and other parts of the digestive system. This gut inflammation may be caused by a variety of diseases (such as celiac disease), or it may be due to inflammatory bowel disease (IBD).
IBD usually appears in one's teens or 20s, but it can also occur in older age. "People over age 60 make up about 15% of new cases of IBD. It's a second peak in incidence that we don't yet understand," says gastroenterologist Dr. Lawrence S. Friedman, professor of medicine at Harvard Medical School and the Anton R. Fried, M.D., Chair of the Department of Medicine at Newton-Wellesley Hospital.
IBD types and symptoms
There are two main types of inflammatory bowel disease.
Crohn's disease. Crohn's is characterized by inflammation anywhere along the entire digestive tract, from the mouth to the anus (most commonly in the end of the small intestine and beginning of the large intestine, or colon). "Bowel involvement may be patchy, with some segments affected and others normal. The inflammation typically involves the entire thickness of the bowel wall, from the lining on the inside, through the muscle layer, to the surrounding tissue," Dr. Friedman says.
Ulcerative colitis. This disease occurs in the rectum and often extends up into the colon, sometimes involving the entire length of the colon. Unlike Crohn's disease, ulcerative colitis inflammation is limited to the lining of the rectum and colon, and doesn't invade deeper tissue.
No matter which type of IBD you have, you may experience flare-ups of diarrhea, abdominal cramps, fatigue, gas, bloating, bloody stools, loss of appetite, or weight loss. In some cases, inflammation develops in other organs, such as the skin, eyes, joints, liver, heart, or lungs. Unrelenting inflammation of the bowel also increases the risk of future bowel cancer.
IBD causes
It's unclear what causes IBD. Doctors suspect it's a combination of the following.
Lifestyle factors. IBD risk goes up with a diet high in saturated fat, red meat, or processed foods. Smoking raises the risk for Crohn's disease.
Medications. Nonsteroidal anti-inflammatory drugs, antibiotics, and birth control pills are among the drugs that may increase IBD risk.
Altered gut bacteria. The gut is home to 100 trillion microbes. Most are "good," helping us digest food and fight harmful bacteria. "But if the composition of gut bacteria is altered, some bacteria may trigger an inflammatory response," Dr. Friedman says.
A leaky gut. The inner lining of the intestines is a tight barrier made of millions of cells. If this barrier leaks, gut bacteria or their toxins may get into the bowel wall, bloodstream, or lymph nodes, triggering an immune response and inflammation.
Genetics. "We've identified many genetic variants [mutations] that may predispose you to getting inflammatory bowel disease. And some gene mutations may lead to altered immune function. For example, one gene variant appears to weaken the gut barrier," says Dr. Ramnik Xavier, director of the Center for the Study of Inflammatory Bowel Disease at Harvard-affiliated Massachusetts General Hospital and Kurt Isselbacher Professor of Medicine, Harvard Medical School.
Managing disease
The goal of IBD treatment is remission: suppressed symptoms, lower blood levels of inflammatory markers, and normal-looking bowel and tissue biopsies. The following approaches can help you achieve remission and prevent flare-ups.
Medications. Crohn's and ulcerative colitis are often treated with the same types of drugs, including anti-inflammatory medications (such as corticosteroids), immune system suppressors, or biologics (which target proteins involved in inflammation). "But you must be treated by someone who knows the range of therapeutic options and how to manage their side effects," Dr. Friedman advises.
Surgery. If medications don't work, you may need to have the diseased part of the bowel removed.
A healthy lifestyle. Eating a healthy diet, avoiding processed foods (which contain additives, some of which may be associated with IBD flares), exercising, maintaining a healthy weight, not smoking, and getting enough sleep are all keys to staying healthy with IBD.
Is it possible to live well with IBD? "Yes — it's not the debilitating disease it used to be. We have very good medications and surgery as a backup. Older people respond as well as younger people," Dr. Friedman says, "and we can keep most people feeling well and active and living a normal lifestyle."
Image: © colorcocktail/Getty Images
About the Author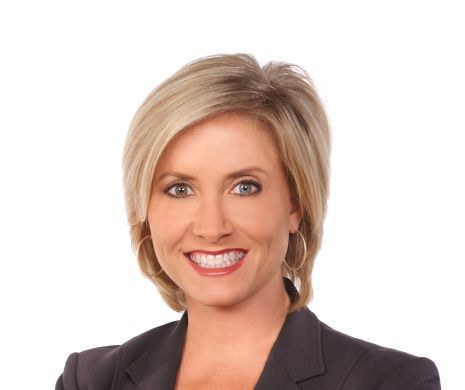 Heidi Godman, Executive Editor, Harvard Health Letter
Heidi Godman is the executive editor of the Harvard Health Letter. Before coming to the Health Letter, she was an award-winning television news anchor and medical reporter for 25 years. Heidi was named a journalism fellow …
See Full Bio
View all posts by Heidi Godman
Disclaimer:
As a service to our readers, Harvard Health Publishing provides access to our library of archived content. Please note the date of last review or update on all articles.
No content on this site, regardless of date, should ever be used as a substitute for direct medical advice from your doctor or other qualified clinician.