Cancer
New recommendation: Earlier colorectal cancer screening

News briefs
In a major guideline update, the U.S. Preventive Services Task Force (USPSTF) now endorses screening for colorectal cancer starting at age 45 rather than 50. But the change comes with a caveat: the evidence for benefits from screening at age 45 isn't as strong as it is for ages 50 to 75. The guideline update, published May 18, 2021, in JAMA, is the first in five years and brings the USPSTF's advice in line with the American Cancer Society's 2016 call to begin screening at 45. What if you're older than 75? The USPSTF found no strong evidence of benefit to screening after age 75, especially if earlier tests found no cancer. And a separate study by Harvard researchers, published online May 20, 2021, by JAMA Oncology, found that a large group of health care professionals who underwent screening colonoscopy after age 75 were somewhat less likely to develop colorectal cancer or die from it. So if you're 75 or older, and otherwise healthy and free of major chronic illnesses, it's not unreasonable to continue screening.
Image: CatLane/Getty Images
Disclaimer:
As a service to our readers, Harvard Health Publishing provides access to our library of archived content. Please note the date of last review or update on all articles. No content on this site, regardless of date, should ever be used as a substitute for direct medical advice from your doctor or other qualified clinician.
You might also be interested in…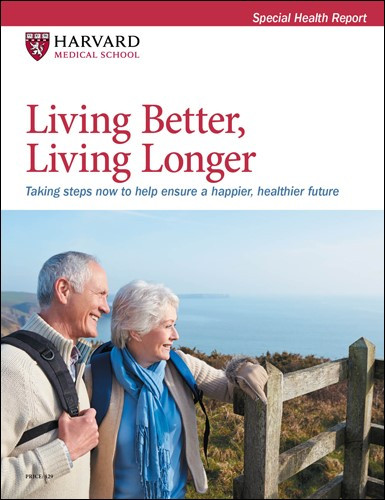 Living Better, Living Longer
With this Special Health Report, Living Better, Living Longer, you will learn the protective steps doctors recommend for keeping your mind and body fit for an active and rewarding life. You'll get tips for diet and exercise, preventive screenings, reducing the risk of coronary disease, strengthening bones, lessening joint aches, and assuring that your sight, hearing, and memory all stay sharp. Plus, you'll get authoritative guidance to help you stretch your health care dollar, select a health plan that meets your needs, prepare a health care proxy, and more.
Read More
Free Healthbeat Signup
Get the latest in health news delivered to your inbox!