Mind & Mood
Want to reduce your risk of dementia? Get your hearing checked today
A new study shows that, although hearing loss increases your risk of dementia, using hearing aids lessens that risk.
By

Andrew E. Budson, MD, Contributor; Editorial Advisory Board Member, Harvard Health Publishing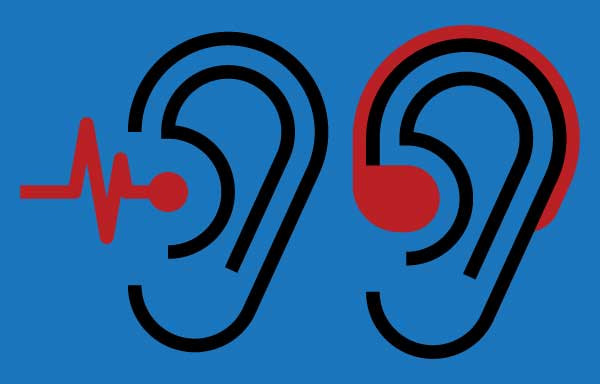 Are you having a little trouble hearing conversations? If so, you're not alone. An estimated 23% of Americans ages 12 and older have hearing loss. Although most of those people have mild hearing loss, for people ages 80 years and older, it's more common for hearing loss to be moderate to severe than mild.
But not only is moderate to severe hearing loss disruptive to one's life, it also makes you more likely to develop dementia. A new study helps explain why — and what you can do about it.
What did the new study look at and find?
A study published in JAMA focused on a sample of adults in the United States from the National Health and Aging Trends Study, which follows Medicare beneficiaries. The participants sampled were 70 or older.
The researchers found that about 33% of participants had normal hearing, 37% had mild hearing loss, and 30% had moderate to severe hearing loss. Dementia occurred least often among those with normal hearing (6%), more often among those with mild hearing loss (9%), and most often among those with moderate to severe hearing loss (17%). That's a large increase in risk, particularly for those whose hearing loss is moderate to severe.
What else to know about this study
The study sample was selected to make it possible to analyze subgroups by age and apply findings to a diverse population. The sample included additional participants ages 90 years and older, and additional participants who identified as Black. Of the 2,413 total participants, 53% were ages 80 years and older, 56% were female, 19% were non-Hispanic Black, 4.5% were Hispanic, and 74% were non-Hispanic white.
Also, unlike previous research, this study looked objectively at hearing loss and dementia. Prior research had shown that hearing loss is thought to account for about 8% of all dementia cases worldwide. Exactly why the connection exists is not known.
It's important to note that most large studies that found this link were based on questionnaires that people fill out. In other words, no one actually measured the hearing of those participating in the study to make sure that they had hearing loss — or that their hearing was really normal.
In this new study, however, the investigative team used an electronic tablet-based audiometer to evaluate participants' hearing for four pure tone frequencies that are most important for understanding speech. So, for the first time in a large study, there was objective measurement of hearing loss.
How do hearing aids reduce the risk of dementia?
If you have hearing loss, does that mean you're doomed to develop dementia? Not at all. This study found that those with moderate to severe hearing loss could significantly reduce their risk of dementia simply by using hearing aids.
This research helps us understand why hearing loss causes dementia. Here's the connection:
There is increasing evidence that the more the brain is stimulated, the less likely it is that dementia will develop. When there is hearing loss, auditory stimulation is reduced. This, by itself, likely increases dementia risk. But even more important is that when an individual suffers from moderate to severe hearing loss, they are less likely to participate in social activities. Perhaps they are embarrassed about their hearing loss. Or they may simply find it unrewarding to attend a social event when they cannot hear what is going on.
It turns out that social activities are one of the best ways to stimulate the brain, as there is evidence that our brains evolved to facilitate social behavior. Given all this information, you won't be surprised to learn that reduced social activity has been linked to cognitive decline. Thus, this new study provides additional evidence that the reason hearing loss increases the risk of dementia is because hearing loss reduces brain stimulation — both directly and through reduced social interaction.
What to do if you have hearing loss
Don't let hearing loss raise your risk of dementia.
Keep your ears clean. (But remember, never put anything in your ears smaller than your elbow. Ask your doctor if you're not sure how to clean your ears.)
If you can't hear and you don't have hearing aids, get them. Hearing aids now available over the counter can help many people with mild to moderate hearing loss.
If you have hearing aids, wear them.
If your hearing aids aren't working, get them fixed.
Don't be passive — ramp up your social life and other activities.
All these things will help to reduce your risk of dementia. And you might just find that, despite some hearing loss, you're enjoying life more.
About the Author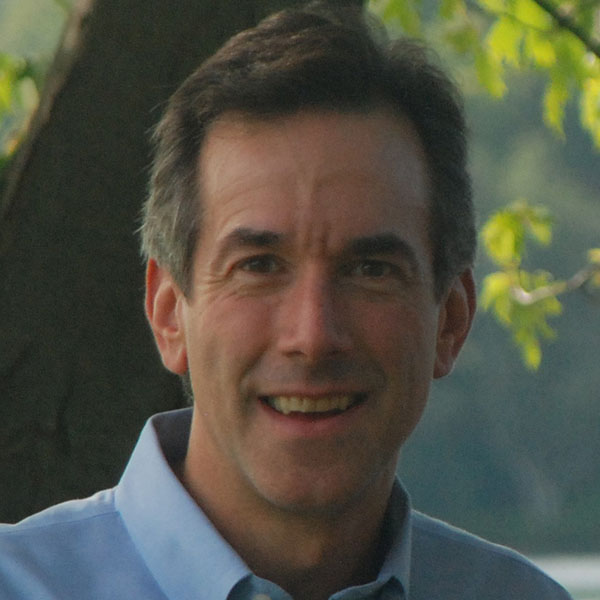 Andrew E. Budson, MD, Contributor; Editorial Advisory Board Member, Harvard Health Publishing
Dr. Andrew E. Budson is chief of cognitive & behavioral neurology at the Veterans Affairs Boston Healthcare System, lecturer in neurology at Harvard Medical School, and chair of the Science of Learning Innovation Group at the …
See Full Bio
View all posts by Andrew E. Budson, MD
Disclaimer:
As a service to our readers, Harvard Health Publishing provides access to our library of archived content. Please note the date of last review or update on all articles.
No content on this site, regardless of date, should ever be used as a substitute for direct medical advice from your doctor or other qualified clinician.