Diseases & Conditions
Palliative care frightens some people: Here's how it helps
During many stages of illness, palliative care can ease strains and provide additional support.
By

Emily Stern Gatof, MD, Guest Contributor, and
David J. Einstein, MD, Contributor
Many people and their families associate the term palliative care with the end of life. Some may think that palliative care and hospice care are one and the same. So it's worth explaining that palliative care is a medical specialty able to help people during many different stages of health, not just during a terminal illness. Importantly, the services offered could help you or someone you love enjoy a better quality of life, ease uncomfortable symptoms, and avoid unnecessary hospitalizations.
Asmedical oncologists (cancer doctors), we've witnessed how helpful this care can be when people experience cancer or another serious illness. Yet we find that not enough people who could benefit from this care receive it. By addressing misconceptions about what palliative care is and who it can help, we hope more people will ask for the full range of care they deserve, and inquire about whether a referral to palliative care is right for them.
What is palliative care?
Palliative care looks holistically at ways to improve quality of life for people and caregivers by
helping people manage pain, nausea, fatigue, and other troubling symptoms associated with illness or treatment, to optimize their comfort and ability to function
providing support for depression, anxiety, or stressors such as finances or relationships that may be affected by a serious illness
improving care coordination by communicating with other health care providers to make sure everyone is on the same page regarding needs and preferences
if appropriate, explaining and providing options for end-of-life care (this form of palliative care is part of hospice care).
In many health care settings, palliative care is handled by one or a few health care providers, such as a physician, physician assistant, or nurse practitioner. In others, palliative care may be provided by a team of clinicians and social workers, spiritual counselors, and case managers.
People sometimes think of palliative care as a last resort; you might have heard this, or even thought this way yourself. It may help to know that the type of care we're describing is now recognized as essential to treatment, even during the early stages of serious illnesses like cancer, emphysema, heart failure, and kidney disease. People can and should receive palliative care while also receiving curative or life-prolonging treatments.
Who can palliative care help?
Palliative care can help any person experiencing a serious medical problem causing physical or emotional distress.
Typically, this refers to people with life-threatening or chronic illnesses such as cancer, heart disease, lung disease, neurologic impairment, or kidney failure. It can also refer to people who have experienced an injury resulting in physical ailments, emotional distress, or both. So in a sense, these services can be offered to anyone based on their symptoms rather than their specific diagnosis. Palliative care services are also available to support families and caregivers.
Why is my doctor talking to me about palliative care?
You might feel alarmed if your doctor recommends palliative care. However, it's important to understand that the benefits of palliative care are greatest when introduced early after a new diagnosis of a serious illness, pain syndrome, or physical trauma. In our practice, we tend to explain the concept of palliative care soon after a cancer diagnosis for people who may benefit from additional support.
Our goal is to offer information on the resources available to support well-being, not to take away hope or scare people. The better you feel, the better you'll do. Experiencing less pain, nausea, fatigue, or depression makes medical treatments and surgeries easier to tolerate, which may expand both quality and quantity of life.
We've answered frequently asked questions below.
Why is my doctor talking about palliative care?
To enhance support for people experiencing tough times and serious illnesses, not when "there's nothing left to do."
Am I dying?
A referral to palliative care does not mean that you are dying — it just means that you and your family may need more support to help you live as long and as well as possible.
Are you still my doctor?
Yes! Palliative care providers are consultants who team up with your doctors, including your primary care doctor and other specialists involved in your care.
If I have a question, who do I call?
If your question is related to a symptom or medicine managed by your palliative care team, then it is appropriate to reach out to them. However, you can never go wrong by calling the primary doctor directing your care, such as your oncologist if you have cancer. They can field your question and send you to the right person.
What medicines will be available to me?
Any medicines to help you feel better or live longer, including cancer treatments, are available if deemed helpful by you and your doctors.
Do I have to continue seeing my palliative care provider or team?
Just like any other doctor, they are available if you find you benefit from their services. If you no longer feel that you have needs that they can address, then you do not have to continue receiving their care.
Will my family benefit from palliative care?
Yes, definitely! One of the main goals of palliative care is to improve quality of life for people and their families or caregivers through counseling, information, and helping to coordinate doctor visits and medical tests.
About the Authors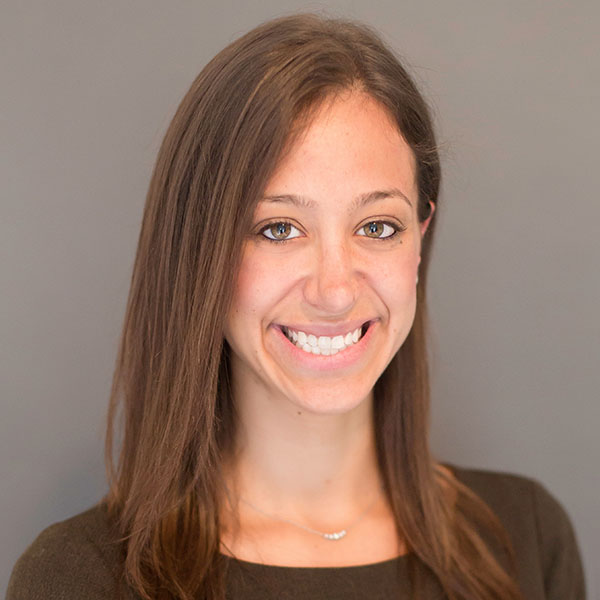 Emily Stern Gatof, MD, Guest Contributor
Dr. Emily Stern Gatof is a hematology/oncology fellow at Beth Israel Deaconess Medical Center (BIDMC). She is pursuing a career as a breast oncologist and has a special interest in hereditary cancer syndromes. After attending the …
See Full Bio
View all posts by Emily Stern Gatof, MD
David J. Einstein, MD, Contributor
Dr. David J. Einstein is a genitourinary medical oncologist at Beth Israel Deaconess Medical Center, and an assistant professor of medicine at Harvard Medical School. In addition to patient care, he leads clinical/translational research in immunotherapy …
See Full Bio
View all posts by David J. Einstein, MD
Disclaimer:
As a service to our readers, Harvard Health Publishing provides access to our library of archived content. Please note the date of last review or update on all articles.
No content on this site, regardless of date, should ever be used as a substitute for direct medical advice from your doctor or other qualified clinician.