Harvard Health Blog
How can you help a loved one suffering from loneliness?
You are worried about your mother. Before the pandemic, you would visit her every week with your young children. They loved playing in her garden and eating homemade cookies together. You would take your mother to medical appointments and on small excursions. However, due to her chronic lung disease, you made the difficult decision in March not to continue in-person family visits. You call her daily, but she sounds increasingly sad and worried. What can you do?
What is loneliness and how does it affect health?
 Loneliness is a subjective mental state of feeling disconnected from others. It is different from social isolation — you can be lonely even when surrounded by people you care about. Loneliness can be triggered by memories of losing someone, by feeling misunderstood by others, through having emotionally unsatisfying relationships, or by having less access to relationships due to changing life circumstances. According to studies, loneliness is one of the greatest health concerns people face: it is equivalent to smoking 15 cigarettes daily, it appears to be worse for your health than obesity, and it may increase your risk of death by 29%.
Loneliness and suicide
It does not seem surprising that reports of both loneliness and suicide have increased dramatically in recent years. According to a recent survey, more than three out of five Americans now consider themselves lonely. Data from the federal government show that the rates of suicide have increased more than one-third from 1999 through 2018. Although studies have not determined whether loneliness causes suicidality, they have demonstrated an association between loneliness and suicidal thoughts and behaviors that are independent of depression. Alarmingly, gun sales in the United States have skyrocketed since March 2020. With lockdowns and stay-at-home orders increasing social isolation, decreasing loneliness should be a public health priority. If unaddressed, loneliness may contribute to a firearms-related suicide crisis.
Tips for conquering loneliness
So what can you do to prevent loneliness and help a loved one? Although we do not have enough data to identify the most effective loneliness interventions, the following principles may help guide you and your loved ones and should be used daily:
Connect meaningfully with family and friends. Although technology can help foster connections, it is imperfect: social media, for example, has actually been linked to increasing loneliness. Connect in a way that works best for you: whether by phone, via video chat, through a mobile application, or even by talking with your neighbors across the fence or in a park.
Be thankful. Loneliness can lead people to focus on themselves and their hardships. Aim to express appreciation toward friends, family, and strangers.
Focus on what you can change. Spending time dwelling on your current situation can perpetuate loneliness; rather, focus your attention on something within your control and work at it.
Enjoy being busy. Complete a chore, spend time writing, find a new hobby, or just allow yourself to delve into a new activity. Let your creativity shine!
Remove negativity. Surround yourself with people and activities that bring you joy. Consider taking a break from the news, or at least limiting your consumption.
Data suggest that just the act of smiling can make you feel better.
Be kind, understanding, and patient. Work on treating yourself and others with compassion. Engaging in pleasurable interactions can also help those around you, and may result in deeper connections.
Develop a routine that provides balance and familiarity. Create a daily plan that includes physical activity, time for connecting with loved ones, a project or hobby, and a relaxing pleasure.
About the Author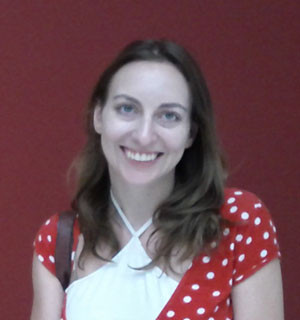 Stephanie Collier, MD, MPH, Contributor
Dr. Stephanie Collier is the director of education in the division of geriatric psychiatry at McLean Hospital; consulting psychiatrist for the population health management team at Newton-Wellesley Hospital; and instructor in psychiatry at Harvard Medical School. …
See Full Bio
View all posts by Stephanie Collier, MD, MPH
Disclaimer:
As a service to our readers, Harvard Health Publishing provides access to our library of archived content. Please note the date of last review or update on all articles.
No content on this site, regardless of date, should ever be used as a substitute for direct medical advice from your doctor or other qualified clinician.
Comments
Phyllis Austin
September 15, 2020
Thank you for the idea of taking a break from the news cycle. That really helps. I spend my time reading and writing letters to others. It really helps.
Dan Peacock
September 14, 2020
Taking a break from the 24/7 news cycle once a week and doing some project that you can control can be amazingly therapeutic. Limiting one's attention to the news during the other six days of the week is also very beneficial.
Harry Whitaker
September 14, 2020
Consider a pet (dog, cat, bird, &c). If a live pet is not feasible due to living conditions, consider a robot pet. There are a surprising number of robot pets on the market these days, from ones that look like robots to ones that simulate animals. One of my favorites is a robot seal, small enough to hold in one's lap.
TimeIsnotOnOurSide
September 14, 2020
I live surrounded by my adult children and their young family but am lonely most of the time. We're on vastly different wavelengths. My dear pup became ill and left this world in February. The family does not encourage my replacing him (I'm old and it spells trouble for them), yet I know it would be a turnaround for me. I strongly urge anyone whose circumstances allow it to reach out to that pup who needs rescue. Guaranteed to take a bite out of loneliness.!
Joan Burke
September 16, 2020
Hi,My dog died a few years ago about age 17 and I have not been in a place in life to take on another dog. I found quite by chance a local family who let me become their part time dog family! I always get the dog when they go on vacation or if they get too busy working and aren't at home as much. Also, sometimes I just say "I miss the dog!" ~ and they let me have her a few days! It has worked out amazingly for all of us. I help them out and it helps me immensely… and the dog might have spent a lot more lonely time at home or in crate, so I'm sure it helps the dog, too! I highly recommend a part time dog!
Sandra Oliverio
September 14, 2020
My sister lives out of state and in a senior building, where visitors are not allowed as yet. I joined the app DUO and it truly made a difference that was visible as well as in her voice. She felt like she had visited with me! I now try to do it at least once a week or more. And, the app is free!
Suhaila Fadol
September 14, 2020
Thank you so much I hope I didn't get my mothers suffering from lonely
Mary M
September 14, 2020
Thanks for the great suggestions! I'll suggest listening to favorite music. Worship music lifts my spirit and encourages me.
Sarah Morgan
September 14, 2020
From personal experience I am aware that loneliness can be crippling. Lowering self esteem, confidence and self belief. We are all born as relational beings, this was a necessity when people were not at the top of the "food chain".
Our culture attaches status and meaning to those who are socially aware and make friends easily. Yet being social butterfly often hides a weak sense of self, a need for validation.
To be happy in our own skin, whilst maintaining the boundary of how we will be treated. Our true self needs us to believe in ourselves, not social media, movies, or for others to see us as happy shiny people.The final word, the final inch of us and our dignity kept safe. For you this realisation is waiting, as are other people waiting and looking for a person like yourself. ultimately ". Ultimately the most important words to be spoken are "I Am Myself "
Maruxa
September 14, 2020
Yes! Being thankful works.
Andi I want to thank Stephanie Collier and all of you who posted a comment. Thanks thanks thanks.
Florrie Gramm
September 14, 2020
I like all the tips. I am 74 and my husband 72, and we love to read. So I would add reading to the list of things to keep loneliness away.
This popped up at a very timely moment. Thank you so very much
Juli T.
September 7, 2020
Find something that makes you laugh. Re-watch the old movie, "Money Pit". This movie never fails to make me laugh. I keep an old VHS copy. Also, my husband, dog, and I take a prayer walk every evening. Write your memoirs. Take this time to do something educational. We listen to Great Courses on Kanopy through our public library website.
I swear loneliness can kill faster than any other disease. Thank you for the tips!
Vincent
September 4, 2020
Loneliness is a very real thing and hard to deal with. I think one of the things that help me is doing something you are passionate about. You can usually find groups of other people to get involved with.
Commenting has been closed for this post.
You might also be interested in…
Positive Psychology: Harnessing the power of happiness, mindfulness, and inner strength
Positive emotions have been linked with better health, longer life, and greater well-being in numerous scientific studies. On the other hand, chronic anger, worry, and hostility increase the risk of developing heart disease, as people react to these feelings with raised blood pressure and stiffening of blood vessels. But it isn't easy to maintain a healthy, positive emotional state. Positive Psychology: Harnessing the power of happiness, mindfulness, and inner strength is a guide to the concepts that can help you find well-being and happiness, based on the latest research.
Read More
Free Healthbeat Signup
Get the latest in health news delivered to your inbox!