Mind & Mood
Apps to keep us connected in a time of social distancing
By

Heidi Godman, Executive Editor, Harvard Health Letter
If you're wondering how to stay in touch during this time of social distancing, take heart: thanks to technology, chatting with and even seeing others has never been easier — and frankly, it's never been more important. "Isolation cuts against our natural impulses that have evolved to make us fitter, healthier, and safer. That is probably why it can be so uncomfortable to be isolated for extended periods of time," says Dr. Michael Craig Miller, assistant professor of psychiatry at Harvard Medical School.
Where to start in getting connected
There are lots of tools to connect with others via smartphone, computer, or tablet. They work anywhere in the world where internet or cellular service is available, although some countries may ban certain apps.
Using an app is simply a matter of downloading it to your device and inviting your contacts to do the same. (If you're not sure how to do this, you can search online for a quick video tutorial — just specify whether you're downloading the app to your phone, or a tablet or computer.)
Follow instructions on the app to find people you know. On some apps, names of your acquaintances will pop up in a window if you allow the app to gain access to your contacts. Otherwise, you'll need to enter the contact's phone number or user name. Once the contact information is in place, messaging or calling is just a matter of clicking on a name.
Most of these apps are free, but they use data quickly. So, if you rely on cellular service to connect to the internet, but don't have a plan on your smartphone or tablet for unlimited data, you may rack up hefty overage fees.
Which apps should I use?
Not sure which app meets your needs? Consider the following ways to connect with others.
WhatsApp (www.whatsapp.com). This popular platform allows you to send text messages and make phone calls (with or without video). The app also enables you to send and receive videos, documents, and voice messages.
Snapchat (www.snapchat.com) offers a way to send fun messages and short videos. The app features filters that augment images by adding silly hats, eyes, noses, voices, and stickers. You can take a number of "snaps" and send them in chronological order for a "story" that you share with others. Another feature: messages are automatically deleted after a brief time. You can also use Snapchat to send standard text messages and make video phone calls.
Google Duo. This app (duo.google.com) is a video conferencing platform. You can make video calls to just one person or with up to eight people. You can also leave video messages for people you call — a nice feature that others can play again and again if they're missing you.
FaceTime (www.apple.com) is an app that comes preloaded onto any Apple device, including smartphones, desktop computers, and tablets. The app allows you to call people around the world — just one person or as many as 32 people at a time (although you might not see them all at once). If you don't have an internet connection, this app also works on cellular connections alone. You'll need your contacts' phone numbers to contact them. A caveat: this app works only with other Apple devices.
Note: Android phones also come with built-in apps that enable video calls, although the particular app can vary by phone. Changing from an audio-only call to a video call, no matter which type of Android phone you have, is typically a matter of pressing the video icon on your keypad.
Videoconferencing platforms. Two popular platforms include Zoom (www.zoom.com) and Skype (www.skype.com). Zoom is typically used by schools and businesses because the app can host up to 1,000 people in a video meeting. The app is free with limitations. For example, Zoom is free for calls between two people for 24 hours, and free for up to 100 people for 40 minutes; but there are charges to add additional participants or meeting minutes. Some restrictions and fees are being suspended during the coronavirus crisis. Skype can host up to 50 people at a time, and you can use it with or without video.
Netflix Party (www.netflixparty.com). This new app is an extension of Google Chrome that encourages watching movies and TV shows together, even when you're far apart. The app allows you to watch a program on the Netflix video streaming service at the exact same time as other users, and chat about it in real time.
Which app is best for you?
While nothing substitutes for being with someone in person, Dr. Miller says you probably will get a lot of benefit from being able to see another person's face while speaking via computer or smartphone. Any contact, he notes, will ease the pain of social distancing and keep you connected during this difficult time. "Humans are social creatures by nature, so use the tools you have to see a loved one's face, to share stories, to let them know you're thinking of them," he says. "It's corny, but share the love you have for another person. Odds are, you'll both feel better."
About the Author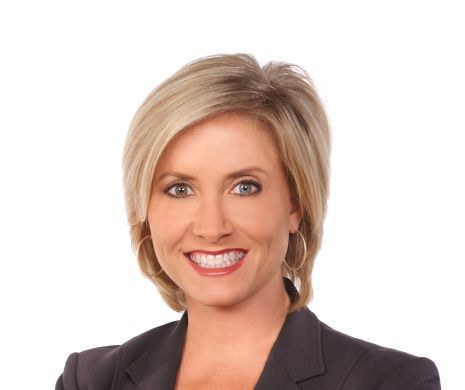 Heidi Godman, Executive Editor, Harvard Health Letter
Heidi Godman is the executive editor of the Harvard Health Letter. Before coming to the Health Letter, she was an award-winning television news anchor and medical reporter for 25 years. Heidi was named a journalism fellow …
See Full Bio
View all posts by Heidi Godman
Disclaimer:
As a service to our readers, Harvard Health Publishing provides access to our library of archived content. Please note the date of last review or update on all articles.
No content on this site, regardless of date, should ever be used as a substitute for direct medical advice from your doctor or other qualified clinician.