Nutrition
2 easy, affordable, plant-centered dinners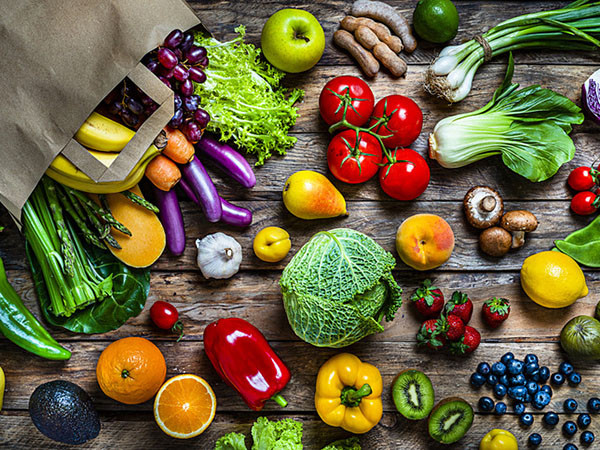 Plant-based diets have taken root in American culture in recent years, mostly thanks to the growing realization about the health benefits of this eating pattern. But contrary to what some people think, plant-based doesn't necessarily mean you must forego all animal products. Rather, you might just eat meat or dairy products less frequently, or in smaller portions. To replace those lost calories, you should eat more beans and legumes, vegetables, whole grains, and fruits. These mostly low-fat, nutrient-rich foods have been linked to improvements in many health-related issues, including high blood pressure, diabetes, and heart disease.
Better for your budget and the planet
A plant-forward diet also can help reduce your food budget. And there's yet another reason to feel good about this eating pattern: it helps preserve our planet's health. A diet that contains only small amounts of animal foods requires a fraction of resources such as water, energy, and land to cultivate, and it generates fewer greenhouse gases. What's more, by eating unprocessed or minimally processed foods, you avoid the additional energy and packaging that go into the production of processed foods.
"Following a plant-based diet may be an important way to reduce your carbon footprint," says Teresa Fung, adjunct professor at the Harvard T.H. Chan School of Public Health. Research suggests that diets high in red meat account for five times the emissions of plant-based diets.
How much plant food should you aim for if you want a truly sustainable diet? In early 2019, the EAT-Lancet Commission on Food, Planet, and Health — a multidisciplinary group consisting of 37 leading scientists from 16 countries — described the type of diet needed to support a world population of 10 billion by the year 2050 in a healthful, sustainable way. Its report urged people to double the amount of fruits, vegetables, and nuts they eat, and reduce consumption of red meat and added sugars by at least 50%. The recommendations are quite a departure from what most Americans eat — allowing for only a single 3.5-ounce serving of red meat per week. The commission included a graphic representation of its "planetary health plate" that shows just how much of a person's overall diet should come from plant-based sources.
Easy Frying Pan Frittata
This recipe works very well with frozen veggies. For dinner, this can serve two to three people. Add a side salad, if possible.
Ingredients
1/2 small onion, chopped
1 cup red and green peppers, sliced thin or chopped small
4 cups spinach and/or other leafy greens, torn or chopped (1 cup if using frozen)
1 tbsp extra-virgin olive oil or canola oil
1/4 tsp garlic powder
1/4 tsp black pepper
1/2 tsp dried oregano and/or basil (or 2 tablespoons of chopped fresh herbs)
4 eggs
Instructions
Use a medium-sized frying pan over medium heat and heat oil until shiny.
Add the onion, stirring until just soft
Add the peppers.
Stir until the onions and peppers are very soft and just browning.
Add the spinach/greens to the pan and stir until wilted and hot.
Crack the eggs into a bowl and whisk them up with a fork until they're uniformly yellow and a little foamy.
Pour the eggs over all the veggies, turn the heat to low, and cover the pan.
Shake the pan a few times during cooking, which more evenly distributes the eggs and prevents sticking.
Check frittata after three to four minutes.
If the eggs look done, loosen it with a spatula to make sure there is no runniness. If there is, cook thirty seconds to a minute longer, covered.
Using a spatula, slide frittata gently onto a large plate and serve. We slice this up like a pizza.
Make-Your-Own Soft Tacos
This recipe will serve six people if some of those people are young children. For hungry teens and adults, expect it to feed three or four.
Ingredients
1 15-ounce can of unsalted black beans
1 can corn niblets, unsalted
2 avocados
1 red bell pepper, sliced thin
1 tablespoons lemon juice
1 cup of salsa (fresh or jarred)
1 cup shredded cheddar or Monterey jack cheese
1/2 cup of plain Greek yogurt
1/2 cup pepitas (pumpkin seeds), unsalted (optional)
1/2 cup green olives (optional)
8-12 corn tortillas (made without lard)
Instructions
Dice the avocados and gently mix with the lemon juice.
Heat the beans in the microwave or the stovetop; stir.
Heat the tortillas (you can wrap them in a clean towel and zap them in the microwave on high for 30 seconds).
Set out all ingredients on the counter (or table) and let everyone put together their own healthy tacos.
About the Author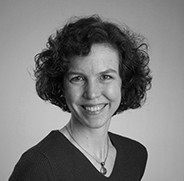 Julie Corliss, Executive Editor, Harvard Heart Letter
Julie Corliss is the executive editor of the Harvard Heart Letter. Before working at Harvard, she was a medical writer and editor at HealthNews, a consumer newsletter affiliated with The New England Journal of Medicine. She …
See Full Bio
View all posts by Julie Corliss
Disclaimer:
As a service to our readers, Harvard Health Publishing provides access to our library of archived content. Please note the date of last review or update on all articles.
No content on this site, regardless of date, should ever be used as a substitute for direct medical advice from your doctor or other qualified clinician.
Comments
José Sidenei de Melo
December 7, 2020
Certain foods has always been the best alternatives to conventional treatment through medicines. Obviously, not all health conditions or illness can be treated by foods or herbs.
Commenting has been closed for this post.
You might also be interested in…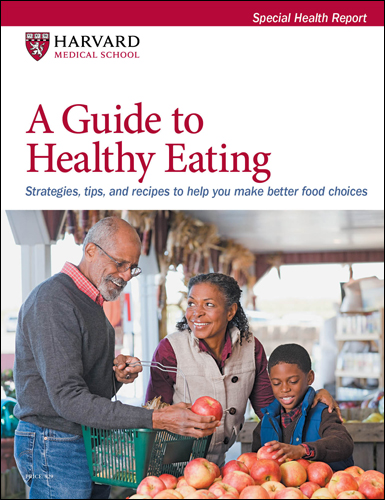 A Guide to Healthy Eating: Strategies, tips, and recipes to help you make better food choices
Eat real food. That's the essence of today's nutrition message. Our knowledge of nutrition has come full circle, back to eating food that is as close as possible to the way nature made it. Based on a solid foundation of current nutrition science, Harvard's Special Health Report A Guide to Healthy Eating: Strategies, tips, and recipes to help you make better food choices​ describes how to eat for optimum health.
Read More
Free Healthbeat Signup
Get the latest in health news delivered to your inbox!