Ask the doctor: New DNA-based test for colorectal cancer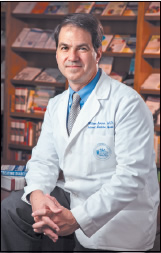 Q. I heard that there is a new stool test for colon cancer screening. Can this test replace colonoscopy for me? I am 68 years old with no history of colon problems, and my last colonoscopy was normal.
A. Among screening tests for hidden colorectal cancer, colonoscopy remains the "gold standard" because it's the most effective technique for detecting colon cancers and simultaneously provides an opportunity to remove any precancerous growths (polyps). The new DNA-based stool test (Cologuard) is less invasive and inconvenient than colonoscopy and finds more cancers and polyps than older stool tests, but it does not entirely eliminate the need for colonoscopies.
FDA-approved in late 2014, Cologuard tests the stool for fragments of DNA and traces of blood that indicate colon cancer or polyps. One big advantage of stool testing over colonoscopy is that you don't need to undergo a laxative "prep."
To continue reading this article, you must
login
.
Subscribe to Harvard Health Online for immediate access to health news and information from Harvard Medical School.