By

Heidi Godman, Executive Editor, Harvard Health Letter
Think twice before getting a C-reactive protein test on your own.
Chronic inflammation is the common denominator in many diseases, and you might be tempted to get a blood test to gauge your risk. It's easy enough: in many states, certain labs will test you for an inflammation marker called C-reactive protein (CRP) without an order from your doctor. Just be careful. Self-ordered CRP tests come with some real pitfalls.
What is CRP testing?
CRP is a protein your liver makes when it senses injury, infection, or inflammation in the body. The protein helps the immune system heal the injury or fight the infection.
CRP levels can increase substantially in response to everything from a cold or a bad cut to autoimmune disease, cancer, heart disease, or obesity.
Doctors order a test measuring CRP — sometimes called a high-sensitivity C-reactive protein (hsCRP) test — to monitor many different health conditions. For example, CRP may be measured (among other blood markers) to assess how active rheumatoid arthritis is, or to see how well medications that reduce inflammation are working. CRP is also used as a predictor of cardiovascular disease, heart attack, or stroke. For someone with an intermediate risk for cardiovascular disease, the CRP test can help a doctor decide whether to prescribe medicine to help reduce the risk.
Self-ordered tests
Increasingly, CRP tests are marketed to health-conscious consumers as a way of determining whether they have chronic inflammation. There are two ways to get one of these self-ordered tests.
One way is at certain "anytime" walk-in labs. A customer simply makes an appointment to have blood drawn, then pays for the test out of pocket (cost: about $40 to $80).
Another is from an online lab that will send a collection kit (cost: $40 to $60). When the collection kit arrives, the customer uses a finger-prick method to obtain a small blood sample, then mails the sample to the lab.
To get results, the customer logs on to the lab's website, or the lab might call or send a letter.
Potential problems
Getting a self-ordered CRP test comes with downsides. One is cost: many health insurers will not cover self-ordered tests, and you need to pay up front when you order one. Here are other potential problems.
Home kits may lead to errors. "Collecting a blood sample at home with a finger stick can introduce errors that affect the final results. For example, if you have to 'milk' your finger to obtain more blood, you might dilute the blood with other fluids, which would mean your sample may have a falsely decreased amount of important blood markers," says Dr. Nader Rifai, a professor of pathology at Harvard Medical School and a pioneer in CRP testing.
It's not the whole story. While a lab will tell you what your CRP level is, it won't explain what that snapshot of inflammation means for your health. A CRP test result is just one piece of evidence, and it may conflict with other evidence, especially in certain conditions.
"While the CRP level is one marker of how active rheumatoid arthritis is, the CRP level is sometimes normal even when rheumatoid arthritis is active, and high even when other evidence shows that the arthritis is inactive," notes rheumatologist Dr. Robert Shmerling, associate professor of medicine at Harvard Medical School and medical editor of the Harvard Special Health Report Fighting Inflammation (/ui).
Results may cause anxiety. Seeing a lab result that indicates a high CRP level, without talking to your doctor about it, may provoke unnecessary feelings of distress.
Results could create a false sense of security. For example: "If the test result comes back in the lower cardiovascular disease risk range, it's not a guarantee that you're out of the woods and can forget about preventive measures," says Dr. Peter Libby, a cardiologist at Harvard-affiliated Brigham and Women's Hospital, whose research has helped explain the role of inflammation in cardiovascular disease.
It might lead to unnecessary treatment. "If people get a CRP test on their own and it's a little high, I'm concerned they may go buy supplements with unproven value that contain hidden unhealthy ingredients," Dr. Libby says. "Or maybe they'll get an unnecessary imaging test that doesn't need their doctor's order, which exposes them to radiation."
What you should do
If you're interested in measuring your CRP for any reason, talk to your doctor about it first. Perhaps the doctor will agree the test would be useful, and can order a test at a trusted lab that's covered by your insurance or is less expensive than tests from walk-in or online labs.
What if you're healthy and just curious about your CRP level? It might be better to keep your curiosity from getting the best of you. "It's not at all clear that looking for evidence of low-grade inflammation in a person without a suspicion of inflammatory disease is a good idea," Dr. Shmerling says.
"It would frustrate me if people plunk down their dollars on tests that may lead to aggravation and anxiety, but they don't do the simple things to fight chronic inflammation," Dr. Libby says. "I'd rather that they exercise regularly, eat a healthy diet, get sufficient sleep, don't smoke, limit alcohol intake, and take their prescribed medications."
Image: © jarun011/Getty Images
About the Author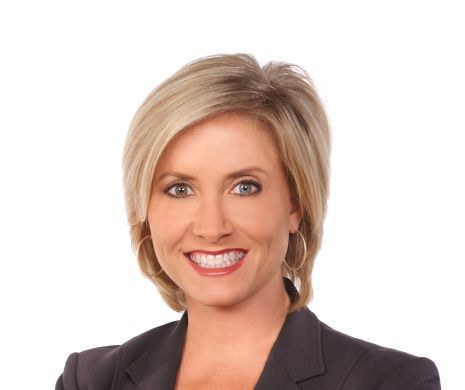 Heidi Godman, Executive Editor, Harvard Health Letter
Heidi Godman is the executive editor of the Harvard Health Letter. Before coming to the Health Letter, she was an award-winning television news anchor and medical reporter for 25 years. Heidi was named a journalism fellow …
See Full Bio
View all posts by Heidi Godman
Disclaimer:
As a service to our readers, Harvard Health Publishing provides access to our library of archived content. Please note the date of last review or update on all articles.
No content on this site, regardless of date, should ever be used as a substitute for direct medical advice from your doctor or other qualified clinician.