How good are you at putting names and faces together?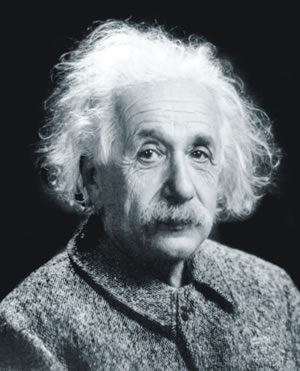 Photo: Library of Congress
Here's a novel way to help doctors diagnose early dementia among middle-aged people: ask them to put names to famous faces. A study in the Aug. 13, 2013, Neurology found that people with early-onset dementia between the ages of 40 and 65 had far more trouble identifying well-known faces than people in that age group without dementia. Both groups were shown photos of Princess Diana, Albert Einstein, and 18 other iconic celebrities and historical figures. Those with early dementia scored an average of 46% in naming the faces, compared with 93% for those free of dementia. Researchers also tracked how well people in each group scored at recognizing—but not naming—the faces, which may help determine the specific type of cognitive impairment a person has. Researchers say the test may one day help doctors screen people for early dementia and help us understand how the brain works when it comes to remembering and retrieving knowledge of words and objects.
To continue reading this article, you must
log in
.
Subscribe to Harvard Health Online for immediate access to health news and information from Harvard Medical School.