Fitness trackers: A path to a healthier heart?
New, improved devices and apps may better guide you to exercise at the right intensity to help your heart.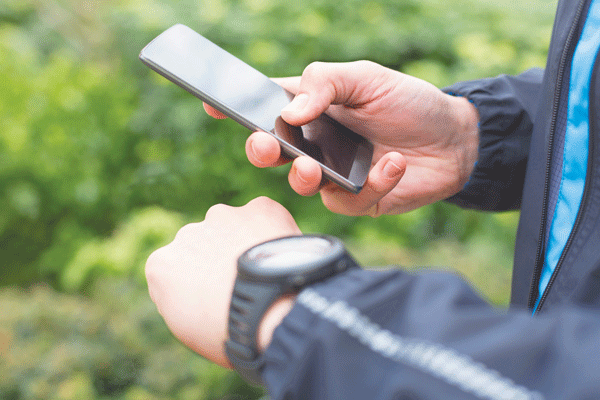 Image: LDProd /Thinkstock
Perhaps the best-known problem with fitness trackers is that people often retire them to a junk drawer after a few months, once the novelty of using them wears off. But that's not the only shortcoming with these devices, which are typically worn around the wrist or clipped to clothing.
Sure, they'll count your steps, display your heart rate, and even estimate how many calories you've burned—although you'll probably need to sync your tracker with an app on your smartphone, tablet, or computer to see these data. However, very few of the popular free apps of this type are grounded in published evidence. And they don't necessarily follow well-established exercise guidelines. Even if you do meet recommended daily exercise goals—like 30 minutes of brisk walking or 10,000 steps—how do you know if you're really working your heart enough to keep it healthy? And what if you've been sedentary for years or have a chronic medical condition—can an app help you exercise safely?
To continue reading this article, you must
log in
.
Subscribe to Harvard Health Online for immediate access to health news and information from Harvard Medical School.