By

Maureen Salamon, Executive Editor, Harvard Women's Health Watch
Reviewed by

Toni Golen, MD, Editor in Chief, Harvard Women's Health Watch; Editorial Advisory Board Member, Harvard Health Publishing; Contributor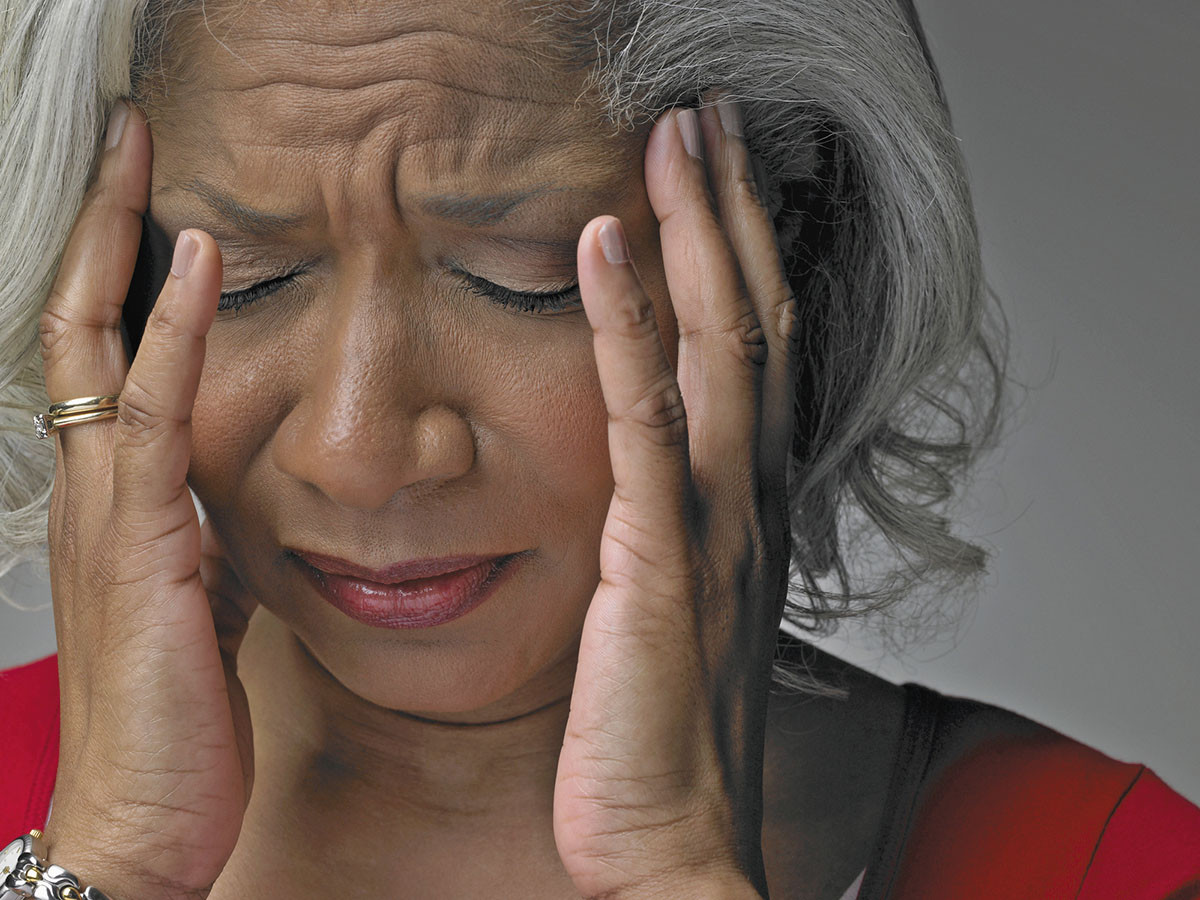 Official statistics indicate nearly 40 million Americans cope with migraines — throbbing headaches so disruptive that those stricken often retreat to a dark, quiet room. But the real numbers affected by this "brain storm" are likely about 50% higher, Harvard experts say, meaning tens of millions haven't formally been diagnosed and aren't benefiting from ever-improving treatments.
Migraines aren't just bad headaches. Pulsing pain, typically centered behind an eye or ear, can join nausea, vomiting, fatigue, brain fog, and increased sensitivity to light or sound that lasts for hours or days.
"We know migraine is under­diagnosed, so that implies it's undertreated," says Dr. Paul Rizzoli, clinical director of Graham Headache Center at Harvard-affiliated Brigham and Women's Faulkner Hospital. "Those who haven't been diagnosed aren't people with no symptoms—they have active symptoms but aren't seeking care or recognizing they should."
Fresh approaches with fewer side effects — including a newer medication targeting migraines' apparent underlying mechanisms — should encourage those delaying a diagnosis to seek help. "There's no need to continue pushing through without investigating all forms of possible relief," Dr. Rizzoli says.
Hormonal triggers
Scientists still don't understand all the reasons migraines happen. But it's clear they often run in families and can be triggered by factors such as stress, disrupted sleep patterns, hunger or dehydration, certain foods or medications, and bright lights or loud noise. And for women — affected three times as often as men — hormones appear to play a major role in how and when these headaches start — and cease.
"The change in hormone levels that's part of the menstrual cycle is often a trigger, but there may be other reasons why just the presence of hormones increases migraine frequency in women," Dr. Rizzoli says.
Midlife, in particular, is often a tipping point. Some women begin having migraines for the first time, while others with longtime headaches — booming through several days or more every month — notice they worsen, says Dr. Amanda Macone, a neurologist and headache medicine specialist at Harvard-affiliated Beth Israel Deaconess Medical Center.
Treatment advances
Even among people who help manage their migraines by avoiding triggers, medications are fundamental. Drugs either stop headaches in progress or prevent them from starting.
Traditional options to abort migraine episodes include triptans such as sumatriptan (Imitrex, Treximent) and ergot alkaloids such as dihydroergotamine mesylate (Trudhesa), which halt migraine attacks by stimulating the brain serotonin receptors. Others include over-the-counter pain relievers such as aspirin, ibuprofen (Advil), naproxen (Aleve), or acetaminophen (Tylenol).
For headache prevention, doctors often prescribe certain antiseizure medications, such as topiramate (Topamax) and sodium valproate (Depakote), or beta blockers, such as nadolol (Corgard) metoprolol (Lopressor, Toprol XL). Botulinum toxin (Botox) injections offer a potential option for people with chronic migraine (15 or more headaches per month).
But recent years have seen the advent of targeted therapies that work better with fewer side effects. "We need to turn down the headache at its source," Dr. Rizzoli says, "and the usual medications we have don't work for everyone." Here are the most promising fresh options:
CGRP blockers. These drugs interfere with a protein called calcitonin gene-related peptide (CGRP) that can trigger inflammation and pain around the covering of the brain. Formulations include atogepant (Qulipta) and Rimegepant (Nurtec), a daily pill; erenumab (Aimovig) or fremanezumab (Ajovy), a shot you give yourself once a month; and eptinezumab (Vyepti) or galcanezumab (Emgality), given at a health care facility as an infusion every three months. "They all work on the same principle," Dr. Rizzoli says. "CGRP is part of the sequence of events that starts a headache. If we can block CGRP, we can block the development of a headache." Side effects are rare, he adds, and "that's a big advance."
Nasal sprays. Delivering migraine medications through the nose isn't new. But Trudhesa is available in a new nasal formulation of the well-established ergot alkaloid drug dihydroergotamine mesylate, which is still available in an earlier nasal spray version (Migranal). It stands out for its rapid absorption into the brain, making it a useful therapy to stop a migraine in progress.
Green light therapy. Exposure to green light — unlike red, blue, or other colors — can shorten or avert a migraine. It's not a standalone approach, but Harvard research has suggested green light is the most soothing on the spectrum, Dr. Rizzoli says. Green light lamps and glasses are commercially available.
Image: © Christopher Robbins/Getty Images
About the Author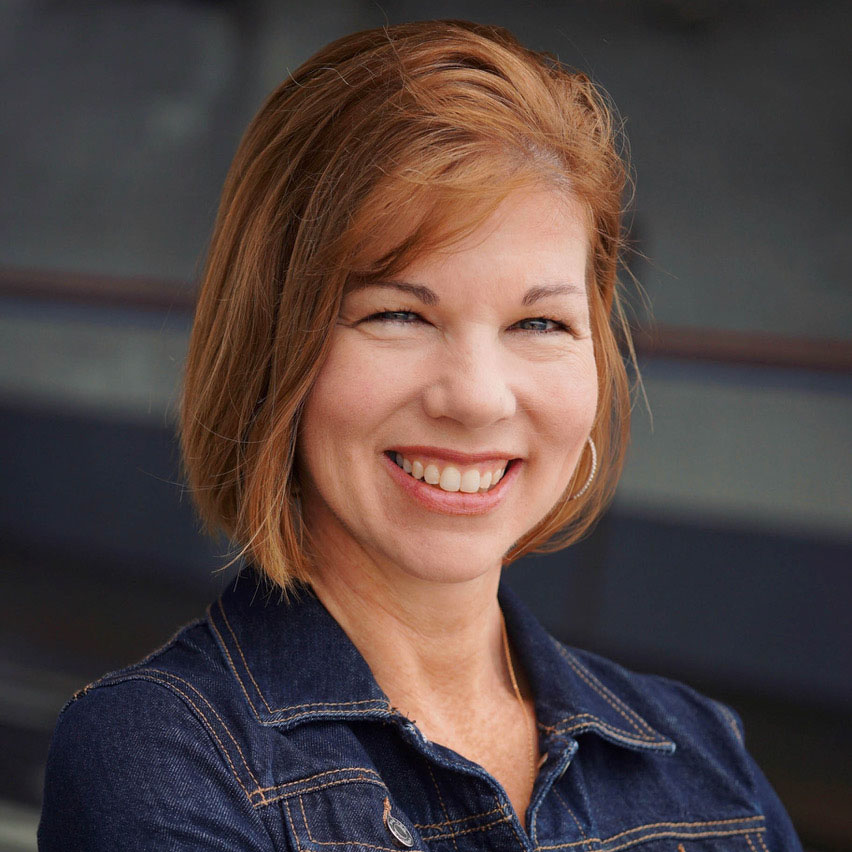 About the Reviewer
Toni Golen, MD, Editor in Chief, Harvard Women's Health Watch; Editorial Advisory Board Member, Harvard Health Publishing; Contributor
Dr. Toni Golen is a physician specializing in obstetrics and gynecology, practicing in Boston. Dr. Golen completed her residency training at George Washington University Medical Center in 1995, and is an associate professor at Harvard Medical …
See Full Bio
View all posts by Toni Golen, MD
Disclaimer:
As a service to our readers, Harvard Health Publishing provides access to our library of archived content. Please note the date of last review or update on all articles.
No content on this site, regardless of date, should ever be used as a substitute for direct medical advice from your doctor or other qualified clinician.