Cancer
Are women being over-diagnosed with thyroid cancer?

Research we're watching
Women are four times more likely than men to be diagnosed with thyroid cancer during their lives. But a study published online Aug. 30, 2021, by JAMA Internal Medicine found most of the cancers found in women were not the dangerous kind. And autopsy results actually show that men experience these small papillary thyroid tumors at the same rate as women, they are just found less often in men during life, said the study's authors. In fact, for both men and women, the aggressive and harmful types of thyroid cancer occur equally as often in both sexes. The study authors said it's likely that some women are consequently being overtreated for small papillary thyroid cancers that might never pose any harm to their health. However, when a woman has a thyroid nodule, it's still important that it be investigated to be sure it is not one that needs immediate treatment.
Image: ablokhin/Getty ImagesM/small>
About the Author
Disclaimer:
As a service to our readers, Harvard Health Publishing provides access to our library of archived content. Please note the date of last review or update on all articles.
No content on this site, regardless of date, should ever be used as a substitute for direct medical advice from your doctor or other qualified clinician.
You might also be interested in…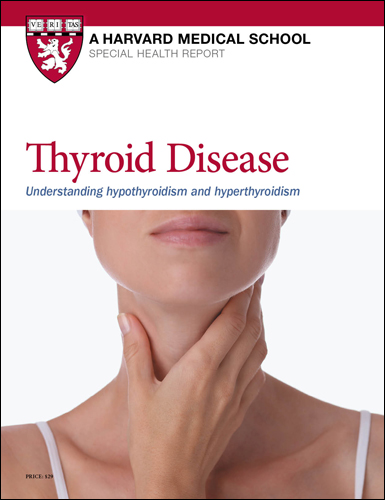 Thyroid Disease: Understanding hypothyroidism and hyperthyroidism
Many people diagnosed with a thyroid condition are surprised that such a small gland can have such a profound impact on overall health and well-being. But the thyroid gland plays an enormous role in human health. Throughout life, this busy gland is constantly producing hormones that influence metabolism. When disease causes your thyroid gland to slack off and underproduce thyroid hormone, or overwork and produce too much of it, you'll know something isn't right. Thyroid Disease: Understanding hypothyroidism and hyperthyroidism will help you recognize the symptoms and find the right treatment before you experience the long-term effects of this common condition.
Read More
Featured Content
Your thyroid gland
Who gets thyroid disease?
Hypothyroidism
Hyperthyroidism
You and your doctor
Living well with thyroid disease
Free Healthbeat Signup
Get the latest in health news delivered to your inbox!