By

Robert H. Shmerling, MD, Senior Faculty Editor, Harvard Health Publishing; Editorial Advisory Board Member, Harvard Health Publishing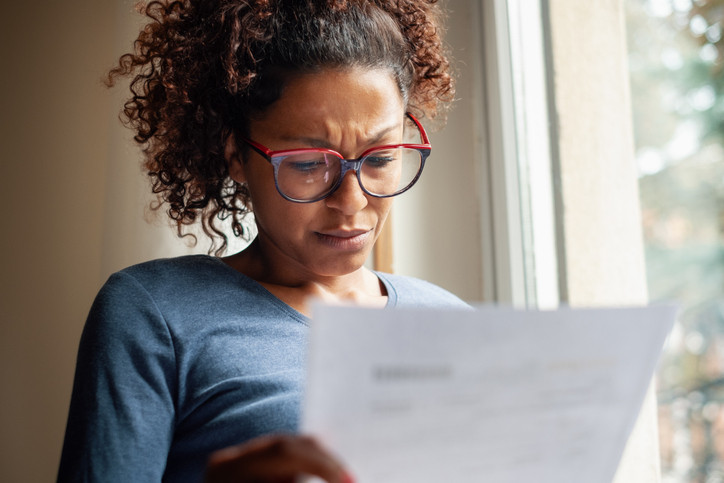 To paraphrase Forrest Gump:
Medical bills are like a box of chocolates — you never know what you're going to get.
Only worse: they're not chocolates, they're medical bills.
But it's true: most people don't know in advance how much they'll have to pay for their medical care. Even if you check to make sure your insurance covers care you have planned, it's not easy to get a firm estimate. It's quite unlike other services, such as getting your car or home repaired.
In many cases, people providing care or sending out bills can't tell you in advance how much you should expect to pay. And there's long been a stigma about asking. Because the price has never been something you can easily negotiate or shop around for, it may seem useless to ask. After all, how can you put a price on your health?
But, as healthcare costs have soared and, increasingly, as medical bills wreak havoc on personal and family finances, we should all demand increased price transparency and the elimination of large, unexpected medical bills.
There's a new rule on transparency in town
Despite celebrity cameos during this year's Oscars endorsing the Hospital Price Transparency rule, relatively few people seem to know about it. As of January 2021, it requires hospitals to
make publicly available the standard prices for at least 300 medical services people can plan in advance, such as office visits, x-rays, and laboratory tests
provide prices negotiated with insurance companies for those services, and the lowest accepted price for people who self-pay
provide clear, understandable information about what is included in the posted price, including physician, hospital, and pharmacy charges.
Let's say you're planning medical care at a nearby hospital — perhaps you're going to see your doctor, get a knee replacement, or have a mammogram. In theory, you should be able to look up the price and compare the cost with similar services provided elsewhere.
In action, prices vary widely with geography, the insurer and specific type of plan, and the hospital. For example, costs listed by one well-known healthcare system for an MRI of the knee at three of their hospitals varied between $1,650 and $2,500; an MRI of the head ranged from $1,700 to nearly $3,400.
No surprises?
A separate rule, the No Surprises Act, takes effect in January 2022. The Act covers all types of healthcare facilities, not just hospitals. It seeks to eliminate surprise medical bills related to out-of-network care. For example, if you have surgery by a surgeon in your insurance network, you might get a whopping bill from the anesthesiologist who wasn't in your network — even though you had no way to know that in advance.
These surprise bills are common. According to one analysis, 22% of emergency room visits in the US lead to unexpected medical bills related to network participation of the healthcare providers.
The new rule
requires emergency care to be provided on an in-network basis without requiring advance approval from your health insurer. That means you'll be charged what you would have if the provider was in your health network — even if they were considered out-of-network by your health plan.
limits charges, such as deductibles or co-insurance, to in-network amounts for emergency care or receiving care at an in-network facility (again, that's true even if some of your healthcare providers are out-of-network).
prohibits extra charges for certain out-of-network care that you receive at a healthcare site within your plan's network — such as anesthesia given to you by an out-of-network anesthesiologist at an in-network healthcare facility.
bans other out-of-network charges, such as consultations with specialists or diagnostic testing, without advance notice and consent.
Will these new rules work?
While these new rules are major steps in the right direction, they face serious obstacles before they can work as intended.
The Hospital Price Transparency rule:
Applies only to hospital care. Care received at your doctor's office isn't covered.
Relies on hospital compliance. A study performed soon after rule took effect found that only about one-third of hospitals were providing the required information.
Doesn't prevent hospitals from posting confusing or unhelpful price information. That's certainly what I found when I surveyed several hospital systems. One hospital provided an estimate of the cost of a chest x-ray as between $10 to $675, depending on the insurance plan. Another required me to give information most people won't be able to provide, such as having to choose between dozens of CT scan options.
Doesn't set a consistent format for posting price information. To figure out costs for even basic services, you'll need details about your health plan, because hospitals often negotiate different prices depending on health insurers and their various plans. No standard data file format is required — like Excel spreadsheets, for example — and you may need to know billing codes to make headway.
Doesn't include a way to compare quality. Sure, you could shop around to find the lowest price, but the quality of care might be lower at some — though not all — less expensive sites. You can check a limited range of quality information. Care Compare for people with Medicare is one example. But it doesn't cover all care, it's unclear how reliable it is, and specific information is often hard to find and understand.
The No Surprises Act:
May be hard to enforce. When it takes effect in January 2022, gathering specifics about each person's health insurance coverage will be complicated and may be inaccurate. For example, health insurance plans vary in what they cover, how much of the cost is covered, and whether there is a deductible or copay. Your doctor's office may not get all of these details right when estimating your share of the bill.
Could have little impact. Hospitals and healthcare providers may ask people to waive their rights to the rule's protections, consent to pay a higher rate to see a particular doctor, or be able to see a medical provider more quickly.
May be costly to healthcare facilities and medical practices. Ultimately this could undercut its benefits.
Importantly, these new rules do nothing to directly lower the costs of our healthcare. One hope is that posting prices in advance could lead to competition that may drive prices down.
The bottom line
I applaud efforts to improve price transparency in medical care and to prevent surprise bills. The price of healthcare is clearly important to anyone expected to pay for it. Perhaps rising outrage over the lack of clarity in billing and the wide and baffling variation in pricing will encourage more effective measures of change. And some may find that a new ability to compare prices and to choose the least expensive option allows them to get necessary medical care, rather than defer="defer" it. Clearly, making costs more predictable is a worthy goal.
But the devil will be in the details. And until we also figure out how to control healthcare costs, we still have a long way to go.
Follow me on Twitter @RobShmerling
About the Author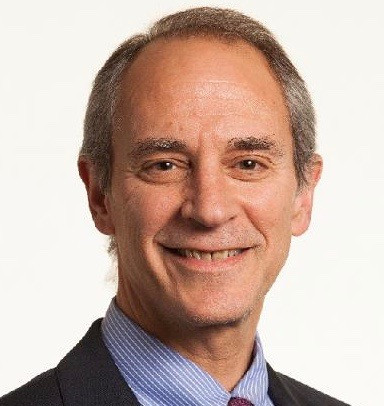 Robert H. Shmerling, MD, Senior Faculty Editor, Harvard Health Publishing; Editorial Advisory Board Member, Harvard Health Publishing
Dr. Robert H. Shmerling is the former clinical chief of the division of rheumatology at Beth Israel Deaconess Medical Center (BIDMC), and is a current member of the corresponding faculty in medicine at Harvard Medical School. …
See Full Bio
View all posts by Robert H. Shmerling, MD
Disclaimer:
As a service to our readers, Harvard Health Publishing provides access to our library of archived content. Please note the date of last review or update on all articles.
No content on this site, regardless of date, should ever be used as a substitute for direct medical advice from your doctor or other qualified clinician.