Nutrition
Why eat lower on the seafood chain?
Small fish and bivalves offer often-overlooked nutritional and environmental value.
By

Julie Corliss, Executive Editor, Harvard Heart Letter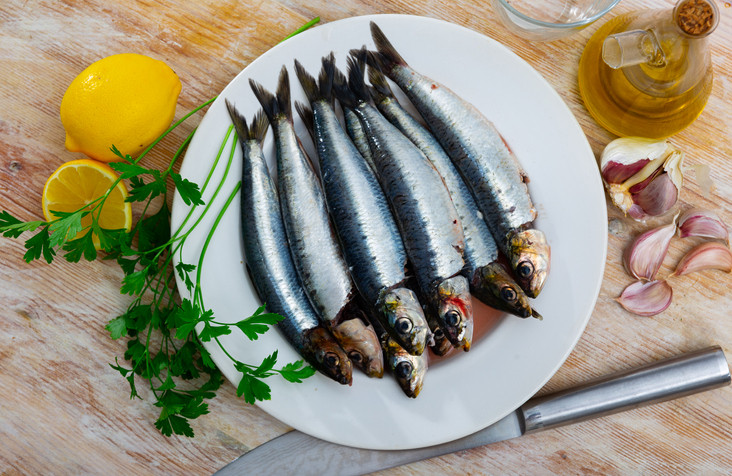 Many health-conscious consumers have already cut back on hamburgers, steaks, and deli meats, often by swapping in poultry or seafood. Those protein sources are better than beef, and not just because they're linked to a lower risk of heart disease, diabetes, and cancer. Chicken and fish are also better for the environment, as their production uses less land and other resources and generates fewer greenhouse gas emissions.
And choosing seafood that's lower on the food chain — namely, small fish such as herring and sardines and bivalves such as clams and oysters — can amp up those benefits. "It's much better for your health and the environment when you replace terrestrial food sources — especially red meat — with aquatic food sources," says Christopher Golden, assistant professor of nutrition and planetary health at the Harvard T.H. Chan School of Public Health. But instead of popular seafood choices such as farmed salmon or canned tuna, consider mackerel or sardines, he suggests.
Why eat small fish?
Anchovies, herring, mackerel, and sardines are all excellent sources of protein, micronutrients like iron, zinc, and vitamin B12, and heart-healthy omega-3 fatty acids, which may help ease inflammation within the body and promote a better balance of blood lipids. And because you often eat the entire fish (including the tiny bones), small fish are also rich in calcium and vitamin D, says Golden. (Mackerel is an exception: cooked mackerel bones are too sharp or tough to eat, although canned mackerel bones are fine to eat).
Small fish are also less likely to contain contaminants such as mercury and polychlorinated biphenyls (PCBs) compared with large species like tuna and swordfish. Those and other large fish feed on smaller fish, which concentrates the toxins.
It's also more environmentally friendly to eat small fish directly instead of using them to make fish meal, which is often fed to farmed salmon, pork, and poultry. Feed for those animals also includes grains that require land, water, pesticides, and energy to produce, just as grain fed to cattle does, Golden points out. The good news is that increasingly, salmon farming has begun using less fish meal, and some companies have created highly nutritious feeds that don't require fish meal at all.
Small fish in the Mediterranean diet
The traditional Mediterranean diet, widely considered the best diet for heart health, highlights small fish such as fresh sardines and anchovies, says Golden. Canned versions of these species, which are widely available and less expensive than fresh, are a good option. However, most canned anchovies are salt-cured and therefore high in sodium, which can raise blood pressure.
Sardines packed in water or olive oil can be
served on crackers or crusty, toasted bread with a squeeze of lemon
prepared like tuna salad for a sandwich filling
added to a Greek salad
tossed with pasta, either added to tomato sauce or with lemon, capers, and red pepper flakes.
Golden is particularly fond of pickled herring, which you can often find in jars in supermarkets, or even make yourself; here's his favorite recipe.
Bivalve benefits
Bivalves are two-shelled aquatic creatures that include clams, oysters, mussels, and scallops. Also known as mollusks, they're good sources of protein but are quite low in fat, so they aren't as rich in omega-3's as small, fatty fish. However, bivalves contain several micronutrients, especially zinc and vitamin B12. Zinc contributes to a healthy immune system, and vitamin B12 helps form red blood cells that carry oxygen and keep nerves throughout the body healthy. While most Americans get enough B12, some may not.
And from a planetary health perspective, bivalves are among the best sources of animal-based protein. "Bivalves can be 'nature positive' because they don't require feed and they filter and clean up water," says Golden.
Be aware, however, that bivalves can become contaminated from runoff, bacteria, viruses, or chemicals in the water. So be sure to follow FDA advice about buying and preparing seafood safely.
Although we tend to think of coastal cities as the best places to find seafood, it's available throughout the United States. For less-common varieties, try larger Asian markets, which often carry a wide variety of fish and bivalves, Golden suggests.
Aquatic plant foods
You can even go one step further down the aquatic food chain by eating aquatic plant foods such as seaweed and kelp. If you like sushi, you've probably had nori, the flat sheets of seaweed used to make sushi rolls. You can also find seaweed snacks in Asian and many mainstream grocery stores. The truly adventurous may want to try kelp jerky or a kelp burger, both sold online.
Nutrients in seaweed vary quite a bit, depending on species (kelp is one type of brown seaweed; there are also numerous green and red species). But seaweed is low in calories, is a good source of fiber, and also contains iodine, a mineral required to make thyroid hormones. Similar to terrestrial vegetables, seaweeds contain a range of other minerals and vitamins. For now, aquatic plant foods remain fringe products here in the United States, but they may become more mainstream in the future, according to Golden.
About the Author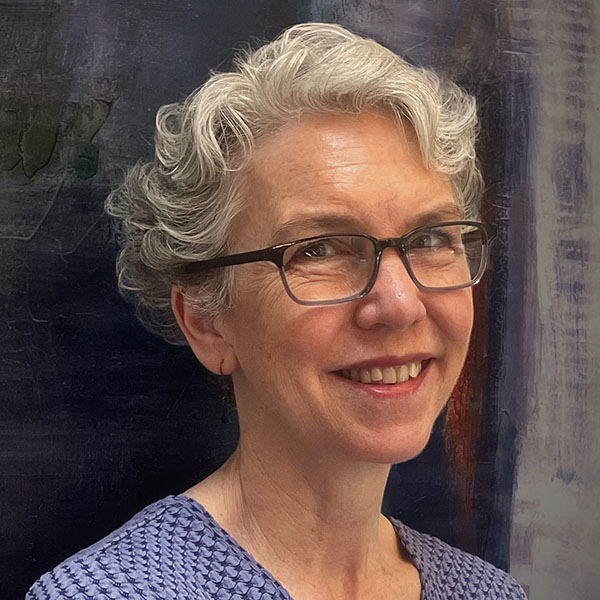 Julie Corliss, Executive Editor, Harvard Heart Letter
Julie Corliss is the executive editor of the Harvard Heart Letter. Before working at Harvard, she was a medical writer and editor at HealthNews, a consumer newsletter affiliated with The New England Journal of Medicine. She …
See Full Bio
View all posts by Julie Corliss
About the Reviewer
Howard E. LeWine, MD, Chief Medical Editor, Harvard Health Publishing
Dr. Howard LeWine is a practicing internist at Brigham and Women's Hospital in Boston, Chief Medical Editor at Harvard Health Publishing, and editor in chief of Harvard Men's Health Watch.
See Full Bio
View all posts by Howard E. LeWine, MD
Disclaimer:
As a service to our readers, Harvard Health Publishing provides access to our library of archived content. Please note the date of last review or update on all articles.
No content on this site, regardless of date, should ever be used as a substitute for direct medical advice from your doctor or other qualified clinician.