Exercise & Fitness
Staying active at "that time of the month"
Follow me on Twitter @RobShmerling
This past August, her exuberance, emotion and enthusiasm had already made Fu Yuanhui the most famous Chinese athlete at the Olympics. After winning a bronze medal in the women's 100-meter backstroke with a personal best, she nearly exploded with excitement: "I was so fast! I'm really pleased! I've already… expended my primordial powers!" Her interview went viral with millions of hits worldwide.
Then she said something truly shocking: she was having her period. Noticing that the swimmer was grimacing after her relay team narrowly missed medaling, an interviewer asked if she had a stomachache. Yuanhui answered "It's because I just got my period yesterday, so I'm still a bit weak and really tired. But this isn't an excuse for not swimming well."
When the New York Times, NPR and other media outlets covered the story of the Chinese swimmer who dared to mention that she was having her period as if it were the perfectly natural thing that it is, they focused on the fact that she'd violated a cultural taboo — indeed, it is virtually unheard of for women in China to publicly mention menstruation. But, they also missed an opportunity to counter the common misconception that menstruation impairs athletic performance or that it's unsafe or inappropriate to swim while having your period.
Menstruation and athletics
I recall classmates in high school sitting out basketball practice because they had their periods. I assumed it was just because they weren't feeling well. In fact, many girls have been told they are more likely to be injured, less likely to perform well, and that the best way to handle menses is to take it easy. Maybe. But the evidence for each of these is weak.
Injury
Much has been made about the apparent increased incidence of significant injuries — ankle sprains, anterior cruciate ligament (ACL) tears and others — in female athletes compared with their male counterparts. Blaming it on "hormones" is common. A 1989 study interviewed 84 female soccer players and found more reports of injuries during the premenstrual period and menstrual period, especially among those with premenstrual symptoms (such as irritability or breast discomfort). A 2007 study found that ACL injuries tended to occur more often during the first half of the menstrual cycle (in the week or two after the period). A 2009 study found that among eight healthy volunteers, hamstring flexibility increased at the mid-point of the menstrual cycle. That's the point in the cycle that estrogen levels are rising or at their highest.
So it's possible that variations in female hormones through the menstrual cycle change the function of bones, joints, tendons, or ligaments, and that these changes could have an impact on performance or likelihood of injury. Then again, these studies are simply observations of certain patterns — they don't prove a connection between phases of the menstrual cycle and injury. In fact, we don't know for sure whether the phase of the menstrual cycle truly has an important effect on tendency for injury. And if there is an effect, it's not clear what to do about it.
Athletic performance
Studies find inconsistent effects on the impact of menstrual periods on athletic performance. For example:
a group of swimmers were found to have poorer performance just before their periods started, and improved times during menstruation
cross-country skiers were best just after their periods and after ovulation (which occurs midway between periods)
in yet another study, strength of handgrip and standing long jump distance were best during menstrual periods compared with other parts of the menstrual cycle.
A 1994 analysis reviewing the available research concluded that when it comes to having your period, "…for most women there is no significant effect… medals have been won and world records set in any phase of the menstrual cycle."
Even so, many women don't feel well just before or during their periods and it seems reasonable that this could affect athletic performance. Anyone who is in pain, tired, or just not as sharp as usual may not perform at their highest potential. And in elite athletics (such as Olympic events) in which the difference between a gold medal and last place may be fractions of a second, surely feeling poorly could make a big difference. A 2009 study concluded that taking an anti-inflammatory medication (called diclofenac, a drug that's similar to ibuprofen) led to reduced menstrual cramps and improved exercise performance. In fact, some athletes try to avoid the issue altogether: they take oral contraceptive pills or other hormones to avoid having their periods during important athletic events.
The bottom line
There is much we don't understand about the relationship between the menstrual cycle and athletic injuries or athletic performance in women. It's probably true that individual factors, including overall health, type of exercise, degree of conditioning, and nutritional status matter more than the phase of the menstrual cycle.
Clearly, women with premenstrual or menstrual symptoms may not feel like exercising. But there is no compelling evidence that exercise or athletic activities should be avoided or altered based only on what part of the menstrual cycle you're in. Good training may reduce the risks of injury and enhance performance much more than trying to time exercise around one's periods.
Many have commended Fu Yuanhui for being so forthright about having her period even though it violated a longstanding taboo, but she could also be commended for avoiding the temptation to blame her period for a disappointing performance.
About the Author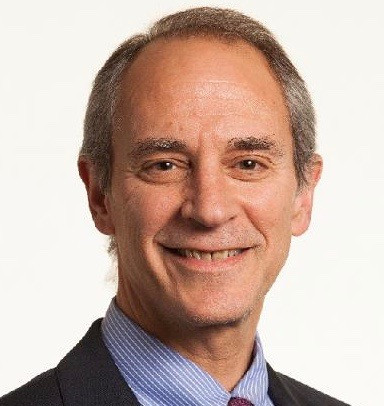 Robert H. Shmerling, MD, Senior Faculty Editor, Harvard Health Publishing
Dr. Robert H. Shmerling is the former clinical chief of the division of rheumatology at Beth Israel Deaconess Medical Center (BIDMC), and is a current member of the corresponding faculty in medicine at Harvard Medical School. …
See Full Bio
View all posts by Robert H. Shmerling, MD
Disclaimer:
As a service to our readers, Harvard Health Publishing provides access to our library of archived content. Please note the date of last review or update on all articles.
No content on this site, regardless of date, should ever be used as a substitute for direct medical advice from your doctor or other qualified clinician.
Comments
Commenting has been closed for this post.
You might also be interested in…
Harvard Women's Health Watch
What's your most important health concern? Chances are, you'll find an article discussing it in a recent issue of Harvard Women's Health Watch. Are you at risk for heart disease? If you eat a balanced diet, are supplements necessary? Will new drugs help prevent breast cancer? Can simple exercises like stretching and walking have a noticeable impact on my health? Subscribe now for answers to questions like these!
Read More
Free Healthbeat Signup
Get the latest in health news delivered to your inbox!