Nutrition
Easy, delicious summer veggie meals will help stretch your food budget
Colorful summer vegetables packed with healthful antioxidants, vitamins, and minerals are easy picking for simple, low-cost meals.
By

Heidi Godman, Executive Editor, Harvard Health Letter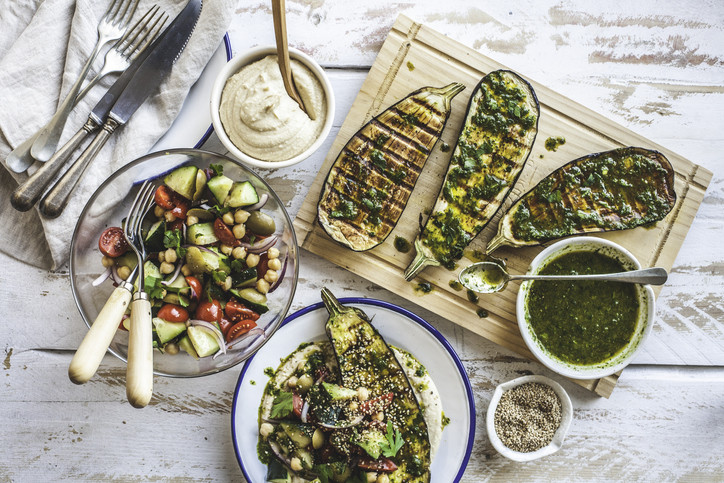 Meatless Mondays, meet summer's bounty: a wide variety of colorful, fresh summer vegetables now available in grocery stores, backyard gardens, and farmer's markets. We're talking sunshiny golden corn on the cob, deep purple eggplant, red beets, peppers of all hues, not to mention tomatoes, zucchini, green beans, cucumbers, and more. With a bit of simple prep, they're ready to take center stage on your plate, reinforcing the joy of summer.
"Vegetables in our diet provide many benefits. And when you create a meal centered around them, you're taking steps to improve and maximize your health," says Liz Moore, the author of a heart-healthy cookbook and a registered dietitian at Harvard-affiliated Beth Israel Deaconess Medical Center.
Centering healthy vegetables on your plate
Making vegetables the stars of a meal is part of the "veg-centric" movement, which teaches people how to elevate even average vegetables to creative entrées and side dishes. The trend gives vegetables bold flavors by grilling, layering, caramelizing, or roasting them — steps you can take with a backyard grill or stovetop skillet.
Summer veggie meals have lots of important health perks. "Vegetables such as eggplant and beets of all colors are rich in fiber, Moore says. "Eating a high-fiber diet helps lower cholesterol and is linked to heart health, digestive health, and helping to maintain stable blood sugar levels. For those trying to lose weight, vegetables are low in calories and provide volume, which helps keep you full."
Summer vegetables also have a wide variety of essential vitamins, minerals, and phytochemicals (beneficial plant chemicals) like flavonoids. "For example, carotenoids in cooked tomatoes are rich in lycopene, which is associated with inhibiting cancer growth and boosting the immune system. And beets are a good source of folate and potassium," Moore says.
Three easy summer vegetable meals
Wondering what to do with the colorful harvest available to you? Moore suggests keeping it simple by making a meal of vegetables paired with whole grains or legumes (beans or lentils). Here are three meals that fill the bill.
Grilled eggplant steak with cucumber, tomato, onion, chickpea, and feta salad
Slice an eggplant (from root to stem) into three-inch thick "steaks." On each side, drizzle olive oil and a little black pepper. Grill on both sides until tender.
Dice two tomatoes, one cucumber, and half a red onion. Add a can of rinsed, drained chickpeas. Toss with a dressing of olive oil, a little red wine vinegar, and oregano to taste.
Serve the salad over the eggplant steak. Top with some diced feta cheese, if you like.
Veggie pita pocket with gazpacho
Put a couple of tomatoes, a cucumber, a green pepper, half a red onion, some bread crusts, and a little olive oil into a blender. Blend until chunky or finer, as you prefer. Add salt, pepper, and cumin to taste, blending for a few more seconds. Chill for 30 minutes.
Open a whole-wheat pita and spread a tablespoon of hummus inside. Add slices of zucchini and carrots, and some arugula, salad greens, or other vegetables that appeal to you.
Serve the pita with half a cup of the gazpacho.
Quinoa-stuffed red peppers
Based on a recipe from BIDMC's CardioVascular Institute's Hungry Heart Cookbook by Liz Moore, RD, LDN
Cut peppers in half, remove seeds, and lay them open side up on a dish.
Mix cooked quinoa, diced tomatoes, and corn off the cob (you can grill the corn first and cut off the kernels for a special summer flair). Add low-fat grated cheddar cheese, canned (rinsed) black beans, one egg, and some spices to taste, such as a bit of cumin, chili powder, salt, and pepper.
Use the mixture to stuff the peppers evenly, and then cook them on the grill in a grilling basket for about 30 minutes. You can also cook them in the oven at 350° F on a cookie sheet or in a roasting pan, checking at 30 minutes to see if they are done.
Other ideas include
grilled veggie kebabs with chunks of eggplant, zucchini, cherry tomatoes, and mushrooms. Serve on a bed of lettuce and add a little goat cheese.
whole-wheat pasta with a mix of sautéed vegetables that appeal to you.
salad with green leaf lettuce, raw green beans, cherry tomatoes, Kalamata or black olives, and half a hard-boiled egg. Top with a dressing you enjoy.
Which combinations of summer vegetables you choose can depend on cost, taste preferences, and how much time you want to spend cooking. If you're in a hurry, go with a salad. If you have more time, try grilling or sautéing vegetables.
Finally, be open to inspiration from the bounty you see at the market. "Focus on getting a variety of colors in the vegetables you choose. The more colors there are on the plate, the more nutrients you'll be consuming," Moore says. "And try something new. Explore vegetables you've never tried before or new methods of cooking. Think of it as one of summer's glorious adventures."
About the Author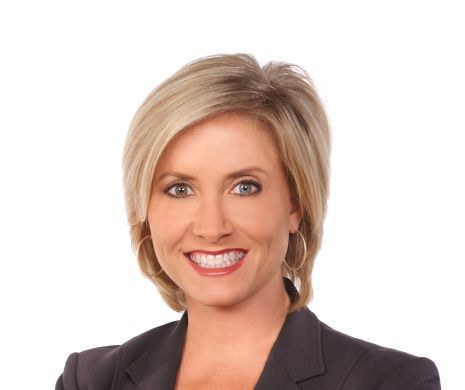 Heidi Godman, Executive Editor, Harvard Health Letter
Heidi Godman is the executive editor of the Harvard Health Letter. Before coming to the Health Letter, she was an award-winning television news anchor and medical reporter for 25 years. Heidi was named a journalism fellow …
See Full Bio
View all posts by Heidi Godman
Disclaimer:
As a service to our readers, Harvard Health Publishing provides access to our library of archived content. Please note the date of last review or update on all articles.
No content on this site, regardless of date, should ever be used as a substitute for direct medical advice from your doctor or other qualified clinician.