By

Molly Wanner, MD, Contributor, and
Neera Nathan, MD, MSHS, Contributor
Walking into the skin care aisle at the pharmacy, stepping up to a counter at a department store, or stopping by a cosmetics shop can be an overwhelming experience. Everywhere you look, you see products touting the ideal skin care ingredient. Who knew buying a moisturizer could be so difficult?
Lately, the coverage of "clean" cosmetics is everywhere — on national television and in best-selling books. It's clear that clean is the newest beauty trend. But what is the clean cosmetics movement, and does the science support it?
Regulatory oversight of cosmetics: A brief history
The clean cosmetics movement seems to have arisen from frustration over regulatory oversight of cosmetics and personal care products (lotions, toothpastes, shampoos, etc). The FDA passed the Federal Food, Drug and Cosmetic Act back in 1938. Yet, ingredients used in cosmetics (with the exception of color additives) are exempt from FDA regulatory practices. This includes the need for approval or product recall if an ingredient is found to be dangerous. Instead, most regulation of cosmetics comes from the Personal Care Products Council, which is a self-regulating body supported by the cosmetics industry.
Some took issue with this perceived conflict of interest. Activist groups, including the Environmental Working Group and the Campaign for Safe Cosmetics, took matters into their own hands by classifying certain ingredients found in commercial cosmetic and personal care products as harmful and not suitable for topical use. Online and retail stores followed suit; some sell only clean products, while others have developed specialty lines of clean products.
Each proponent of this movement has developed their own short list of "bad" ingredients. The majority of these chemicals fall into one or more of three major categories: irritants or allergens; potential endocrine disruptors (substances that may imitate our body's natural hormones and interfere with normal signaling of these chemical messengers); and potential carcinogens (cancer-causing agents).
Irritants and allergens
Commonly avoided in clean cosmetics: Methylisothiazolinone (MI), methylchloroisothiazolinone (MCI), vitamin A derivatives, fragrance, phenoxyethanol, petroleum distillates, and formaldehydes.
What does the science say? MI/MCI, fragrance, and formaldehyde are known causes of contact dermatitis, a poison ivy-like rash that can become chronic with repeated topical exposure. In fact, all three have been named "Allergen of the Year" by the American Contact Dermatitis Society, due to their prevalence in commonly used products and frequent association with contact dermatitis.
Potential endocrine disruptors
Commonly avoided in clean cosmetics: Triclosan and triclocarban, toluene, resorcinol, petroleum distillates, butylated hydroxyanisole (BHA), boric acid and sodium borate, phthalates, placenta extract, parabens, and phenoxyethanol.
What does the science say? The jury is still out. Many of the studies showing a direct relationship between these compounds and hormonal dysregulation have been performed in animals rather than in humans, and at higher doses than people would typically be exposed to through a cosmetic or personal care product. Some human studies have related an increase in urinary or blood levels of these chemicals to endocrine disruption; however, it is difficult to interpret if or how individual measurements of these chemicals in bodily fluids relate to exposure from cosmetics or personal care products.
Potential carcinogens
Commonly avoided in clean cosmetics: 1,4-dioxane, formaldehydes, coal tar ingredients, petroleum distillates, and placenta extract.
What does the science say? Formaldehyde has been named by the National Cancer Institute as a potential carcinogen, and for good reason: it has been linked to cancer formation in both animals and humans at high doses. As if that isn't enough reason to avoid this product, formaldehyde ranks among the top 10 most common contact allergens. Industrial use of coal tar products has been linked to cancer (for instance, in chimney sweeps); however, coal tar products have been used in dermatology topically, to treat psoriasis and eczema, for years without any increased rate of skin cancer or internal cancers. Petroleum distillates that are highly refined, like those in personal care products or cosmetics, do not appear to cause cancer. 1,4 dioxane has been linked to cancer in animals, while studies about placenta extract are lacking in both animals and humans.
The bottom line
The clean cosmetics movement definitely has us taking a closer look at what we put on our skin, which is a good thing. Scientific evidence appears to support avoiding at least a handful of ingredients that could be lurking in your personal care products, including MI/MCI, fragrance mix, and formaldehyde. Avoiding these ingredients is a good place to start, but you don't need to toss out your whole makeup bag quite yet: more studies are needed to back up associations between low-dose topical exposure to many of these chemicals and human health.
About the Authors
Molly Wanner, MD, Contributor
Molly A. Wanner, M.D. is a board-certified dermatologist and an Instructor in Dermatology at Harvard Medical School. She practices at MGH's Dermatology Laser and Cosmetic Center, one of the leading laser and cosmetic centers in the …
See Full Bio
View all posts by Molly Wanner, MD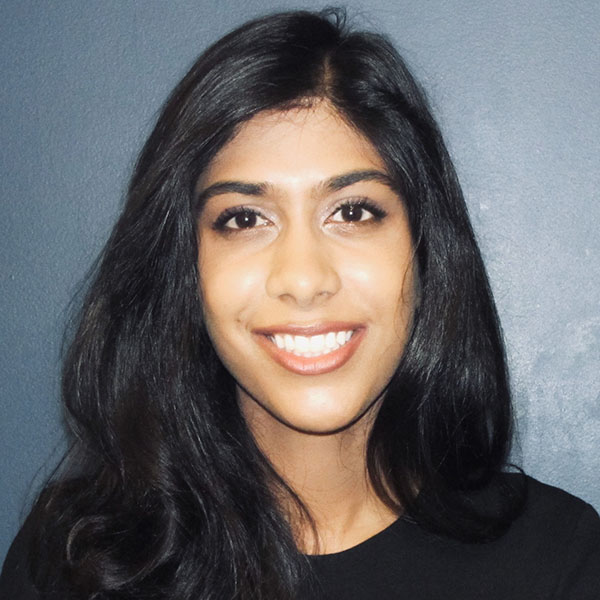 Neera Nathan, MD, MSHS, Contributor
Dr. Neera Nathan is a dermatologist and researcher at Massachusetts General Hospital and Lahey Hospital and Medical Center. Her clinical and research interests include dermatologic surgery, cosmetic dermatology, and laser medicine. She is part of the …
See Full Bio
View all posts by Neera Nathan, MD, MSHS
Disclaimer:
As a service to our readers, Harvard Health Publishing provides access to our library of archived content. Please note the date of last review or update on all articles.
No content on this site, regardless of date, should ever be used as a substitute for direct medical advice from your doctor or other qualified clinician.