Heart Health
Checking blood pressure at home pays off
ARCHIVED CONTENT: As a service to our readers, Harvard Health Publishing provides access to our library of archived content. Please note the date each article was posted or last reviewed. No content on this site, regardless of date, should ever be used as a substitute for direct medical advice from your doctor or other qualified clinician. 
Do-it-yourselfers, take heart. Here's something else to do at home that can have a substantial benefit on your health: measure your blood pressure. It's easy, inexpensive, and helps control blood pressure better than visits to the doctor.
The latest evidence for the benefits of home blood pressure monitoring comes from researchers in Minnesota. They studied 450 people with hypertension, more commonly known as high blood pressure. All had blood pressures higher than deemed healthy—above 140/90, or above 130/80mmHg if they had diabetes or kidney disease.
About half of the volunteers were given home blood pressure monitors capable of electronically sending readings to a secure website. After being shown how to use their monitors, the volunteers were asked to send six readings each week. That information was assessed by pharmacists, who could adjust medications if needed and offer advice on lifestyle changes that could improve blood pressure. The other volunteers received usual care from their primary care providers.
At every step of the way, people in the home monitoring group had more success getting their blood pressure under control than people who had received only usual care. At the end of the trial, 72% of those doing home monitoring had their blood pressure under control, compared to 57% of the usual care group. The benefits persisted six months after the program had ended.
The results, published today in JAMA, are similar to the findings of previous studies on home blood pressure monitoring. But, according to the researchers, this is the first time people with both uncontrolled blood pressure and other conditions (such as diabetes) have been studied in such a program, and the first time results were measured after the formal monitoring program had ended.
"More frequent blood pressure monitoring allows more opportunities to detect blood pressure that is higher than the desired range. That may trigger more intensive treatment of elevated blood pressure," says cardiologist Dr. Deepak Bhatt, a professor at Harvard Medical School. In other words, if you stay on top of it, you'll do a better job of treating it.
An editorial accompanying the report said that the study "demonstrates how to improve blood pressure control by making hypertension management more like modern banking: accessible, easy, and convenient."
The need for home monitoring
The Centers for Disease Control and Prevention reports that 1 in 3 adults in the United States has high blood pressure, and half of them don't have it under control. High blood pressure increases the risk for heart disease and stroke, the leading causes of death in the United States.
Even though the American Heart Association and other organizations have called for greater use of home blood pressure monitoring, it isn't yet widespread. One reason is that insurance coverage for such programs still lags. Another is that full-fledged efforts like the one in Minnesota could cost $1,350 per person.
Monitoring at home
But you don't need a special program. You can buy a good home blood pressure monitor at a pharmacy or online merchant for anywhere from $50 to $100. (Ask if your insurance company will cover the cost.) A few things to look for:
an automatic monitor that doesn't require a stethoscope (it's easier to use)
a monitor that takes the blood pressure reading using a cuff that fits around the upper arm;
a read-out large enough for you to see the numbers;
a seal from an organization such as the British Hypertension Society, International Protocol for the Validation of Automated BP Measuring Devices, or Association for the Advancement of Medical Instrumentation (AAMI).
Ask your doctor, nurse, or pharmacist for help calibrating your monitor and learning how to use it.
How often should you check? At first, take your blood pressure twice a day for a week. The best times are early in the morning (before you have taken any blood pressure medications) and again in the evening. After you've done this for a week, once or twice a month—or whatever your doctor recommends—is fine.
"It can be a very effective way to see if blood pressure medications are doing the trick. It can also be useful to monitor for the side effect of blood pressure that is too low. Just remember that home monitoring should not be used as a substitute for regular physician check-ups, especially for patients with poorly controlled blood pressure," says Dr. Bhatt.
Check out the video below to see the right, and wrong, ways to check blood pressure at home. And you can see more tips here.
About the Author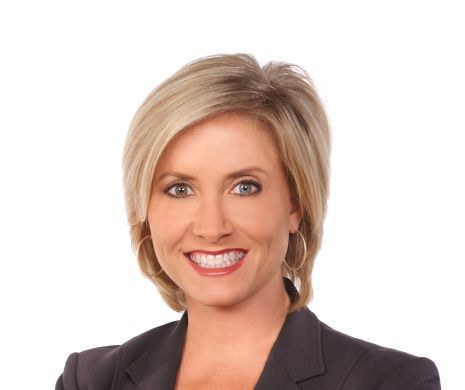 Heidi Godman, Executive Editor, Harvard Health Letter
Heidi Godman is the executive editor of the Harvard Health Letter. Before coming to the Health Letter, she was an award-winning television news anchor and medical reporter for 25 years. Heidi was named a journalism fellow …
See Full Bio
View all posts by Heidi Godman
Disclaimer:
As a service to our readers, Harvard Health Publishing provides access to our library of archived content. Please note the date of last review or update on all articles.
No content on this site, regardless of date, should ever be used as a substitute for direct medical advice from your doctor or other qualified clinician.
Comments
laura iacob
August 2, 2013
This article is very amazing, I was very impressed at all. I hope you keep on posting that is always beneficial. Thank you very much.
web designer los angeles
August 2, 2013
Great post. Keeping blood pressure in check, But that means more than half, including many receiving treatment, have blood pressure that remains too high to be healthy.
Seo Blogs that Accept Guest Posts
July 15, 2013
Great post with nice medical information.Stress is the main reason for high blood pressure.
Blood Pressure checkups at home are important – especially for pregnant women. They are not supposed to wait for their next appointment to check it. High blood pressure can cause several major issues like abruptio placente etc., so better check it at home.

regards
Joshua
zhang liangrong
July 8, 2013
Great!As a medical student,I agree with your point.Because most blood presures are not accute in nervours mood expecialy at hospital,so measure your blood pressure at home is benifit and nesseesary.
Dorothy J. Sawyer
July 8, 2013
It's important that the blood pressure is monitored every single day especially if you are diagnosed of having high blood pressure to avoid major problems in the future. My mother checks her blood pressure at least twice a day and thankfully, the results are normal.
Great post, high blood pressure is not the best thing to have and stress can cause it too. I wanted to find out how to handle stress and found this site but would love to here what you have to say about stress and high blood pressure.
We agree with you. The Blood Pressure must be measured at home. We usually take blood pressure once until twice a day for a week, and the result is different each we test.
Stay healthy with consume right food can reduce our high blood pressure.
Best Regards
Commenting has been closed for this post.
Free Healthbeat Signup
Get the latest in health news delivered to your inbox!