Harvard Health Blog
Can an app help you lose weight?
Smartphones and tablets combine an extraordinary amount of portable computing power with connectivity to the world via cell phone signal and WiFi. Many health entrepreneurs are trying to harness that power to help people to get healthier. According to one estimate, the number of health apps for phones may already top 40,000.
Now the tough question: Do they actually work? A study published this week in the Annals of Internal Medicine on one popular weight-loss app finds that the answer is "not so much."
University of California, Los Angeles researchers put to scientific scrutiny a free app called MyFitnessPal. It is based on research on how people make changes in their habits. The company claims it has more than 50 million registered users.
MyFitnessPal is a web-connected food journal and weight loss coach. A user can access a database of more than 4 million foods, and add what he or she ate to a daily log. The app calculates the number of calories consumed and compares them to the daily calorie goal, which the app computes based on the user's current weight, goal weight, and desired rate of weight loss.
The researchers randomly assigned more than 200 overweight middle-aged women to one of two groups: one used MyFitnessPal as a weight-loss aid, the other talked to a primary care doctor about weight issues but did not use MyFitnessPal. The women's progress was assessed at three and six months—long enough to detect a significant difference in weight loss among these relatively motivated calorie counters.
The app users lost an average of about 5 pounds—but so did the non-app users. That means, at least in this study, recommending a weight-loss app to people who want to lose weight isn't much better than getting advice from a doctor. One reason may be that use of MyFitnessPal fell off quickly, from an average of 5 times a week at the start of the study to just over once a week by the second month.
Designing effective health apps
Simply giving people an app to track their data is not enough to create positive health outcomes, says Dr. Kamal Jethwani, the head of research and innovation at the Center for Connected Health at Partners HealthCare and assistant professor of dermatology at Harvard Medical School. Many health apps still lack the built-in intelligence to figure out what particular mix of features—coaching, social connections, and financial or other incentives—can provide sufficient motivation to fuel real change.
"There are many examples of apps that do one of the three right," Jethwani says. "I have not seen one that does several things very well."
To help change that, Jethwani and his colleagues at the Center for Connected Health are developing a smarter app called Text 2 Move to spur healthier behaviors in people with diabetes. This dynamic phone messaging system tracks a user's activity and location, and provides him or her with personalized, motivating messages and other feedback. Preliminary research suggests it increases average walking time by a mile a day and improves blood sugar control.
The next-generation version of the app will have multiple motivation modes—coaching, social, and gamification. It will analyze a user's behavior for a short trial period and then "decide" which behavior it thinks will work best.
"We would want to have an app that, within a couple of weeks, based on your data, decides what motivational style is going to work for you and offers you a host of options," Jethwani says.
This is more likely to succeed than depending on stressed and overtaxed healthcare workers to figure out the best option and "prescribe" it for you.
A health app for you?
In spite of the app's poor showing in the UCLA trial, MyFitnessPal and other health apps can be useful tools for people who want to manage their weight and lifestyle. But it takes two things from the user—motivation to make a change and using the app enough to produce the desired effect.
"Clinicians must become aware of these tools and support our patients in their use, since they are a great way to start moving the needle on the awareness and education needed to produce lifestyle changes," says Dr. Jethwani. "Motivated patients will achieve great results, while other patients may stop using them, but will definitely gain better insights into their lifestyles."
If you are interested in health apps, good information is available from a website called Wellocracy, which is run by the Center for Connected Health. It provides tools and information to help people find apps and personal fitness trackers that suit their personal needs and motivational style.
Take a few for a test drive and see if you feel better.
About the Author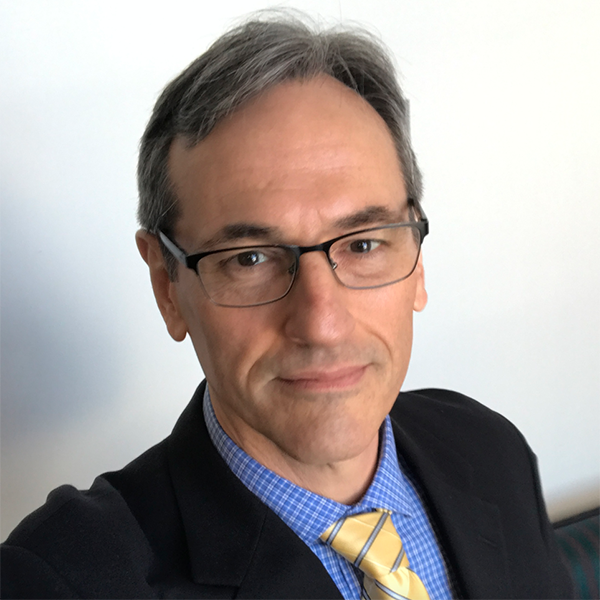 Disclaimer:
As a service to our readers, Harvard Health Publishing provides access to our library of archived content. Please note the date of last review or update on all articles.
No content on this site, regardless of date, should ever be used as a substitute for direct medical advice from your doctor or other qualified clinician.
Comments
I like this article. Personally I am after gastric bypass surgery.
A good idea is to be aware of how much the foods we eat tend to enlarge when water is added. There are certain foods we have "grown" to love, but did you ever stop to think about the foods that love to "grow" on us—or "in" us? Instant mashed potatoes, rice, pasta, oatmeal, and bread may start out small but they continue to "grow" after we eat them, as they continue to absorb more and more water, they grow bigger and bigger. I am experimenting before eating and use caution. However, to avoid unpleasant incidences, I recommend avoiding these foods early after surgery—adding them back when we are experienced with our pouch, have learned how certain foods react, have grown accustomed to our new bariatric lifestyle, and after our pouch has had time to mature (usually about the second year.) Stretching our stomach pouch can have dangerous consequences. Fell free to check it out if you'd like to: perfect-body-quickly.com
yes,I am agree with Web-site and app help you lose weight because of that through the help of the app we can track our daily schedule
whatever we done in whole day like how much calories taken by us and how much time we give for work-out.we can easily track our daily schedule in easy way through the help of app and web-site Like VNI NEWS gives tips for links tips for make Healthy Always.Tips for always keeps healthy our self.
http://www.zigmos.com/ - mobile app
December 29, 2014
the mobile app the new must have tool for maximising weight loss
Anne @Weightloss5ws
December 22, 2014
I highly appreciate this weight loss app idea. For these apps to be useful,I think the data has to be combined with all data,such as exercise and calories and weight. I recently got a Withing smart scale. It automatically sends my weight to an app.
Jessy Gothworth
December 13, 2014
It's a matter of personal motivation. Just having the app will help you organise yourself and your training methods. I am old-fashioned, I prefer to write down some programmes and execute them later according to the instructions. Yes, I am one of those people, who still hasn't got a smartphone. I prefer to trust my senses and ignore some of the healthy myths there are all over the internet.
Divya Mahajan
December 7, 2014
This is so true. In my regular practice have seen people are able to lose more weight if they believe on your advice for diet and lifestyle modifications. If they are miss guided by some source of information, whole efforts of experts to counsel them goes waste. Personally i feel daily tracking becomes more calorie oriented and pays less attention to over all nutrients intake.
It probably boils down to the motivation and discipline one will put into using the app or
not to lose weight. For example, if one sticks to using the app 3 times a day, and commits
to it rain or shine, then the app helps. Then again, if one is so committed to the workout, then he/she will do it with/out an app!

A.
zygmunt
November 21, 2014
I personally never have believed in apps helping you achieve anything. Keeping care of weight transitions into keeping care of app. Just my opinion thoough.
Dr. D.K. Taneja
November 21, 2014
Yes!!!Mobile apps can lose weight gain if we properly follow the instructions gives in apps.They motivates us to help you lose weight in a healthy, sustainable way. No magic pills, no crazy diets – just a simple, easy-to-use program that helps you stay in your calorie budget.

I highly appreciate the blogger for sharing such a nice blog with us.Highly appreciable.Keep Blogging!!!
The best thing I like about MyFitnessPal app is that you can look at the daily percentage breakdown of fat and protein in your diet as this is more worthwhile paying attention to for weight loss.
I've been using myfitnesspal regularly for about 18 months. I've lost and kept off nearly 20 lbs. Having such an easy way to estimate calories eaten and burned has made a huge difference. I've accepted that I may need to continue logging forever to maintain a healthy weight. I'm a 69 year old grandmother, by the way.
I lost 30 lbs with My Fitness Pal. I had a few rules that might be unconventional though. I required myself to log all my food and exercise every day. I had goals for weight loss and could cheat on the goals, but I wouldn't let myself cheat on accurately logging what I ate. I also had a rule that I could go over my calorie goal, but I had to burn it off in exercise. If I didn't always do that, my back up rule was one bad day is not an excuse to quit. Get back on the wagon the next day. I also required weighing myself every day at the same time. I would have goals as to what day I wanted to see a new number on the scale. I know there are fluctuations in a person's weight, but you get used to it. I find skipping stepping on the scale is just an excuse to avoid bad news. You don't focus every day on the weight, but you see the trend. By logging the food and having to burn it off, you figure out quickly what is worth eating and what is not. I didn't worry about a particular diet, but after logging for a few weeks you find yourself making smarter choices. Forget fad diets. The bottom line is calories in/carlories out. How much did you take in in calories each day and how much did you burn off. I found my weight loss trend matched exactly my goal loss on My Fitness Pal of 1 1/2 pounds per week.
First of all, I am a 63 year old grandmother and I consider myself very tech savvy. I have built my own website, have many of the latest gadgets and get the latest iphones as soon as they come out. I am on twitter, Facebook( not so much) and google +. So I don't fit the comments of the person above me and I think there are many elderly who are worldly about tech.

For these apps to be useful,I think the data has to be combined with all data,such as exercise and calories and weight. I recently got a Withings smart scale. It automatically sends my weight to an app. I can immediately see a chart showing the weight trend. It has helped me lose 4 pounds that were nagging me. Now it will help me maintain.

I also use myFirnesspal; several years ago I lost 30 pounds and one of the main factors was writing down everything I ate. The guilt comes from writing down those 20 potato chips and you are less apt to overeat when you know yo have to include it in your journal. Now this app keeps track of everything in my phone. I find it very handy. This myfitness info goes to my Withings app.And my weight goes to the myfitness. All shared info back and forth.

Next I have several exercise apps that track my running and biking. These all send to the above apps.

But most importantly I have an iphone and use the apple Health Kit. So all the above apps send their data to the Health Kit and so everything is in one tidy place: my heart rate, weight, calories burned, and a lot of other info. Seeing this every day- in your face- really reinforces proper habits.

Therefore I don't think just telling people to use one app and be done with it is enough. To lose weight and keep it off, you need motivation( like you said) but you need to combine a few more apps that work with each other to get the full potential of these health apps.
I've found that, for me personally, the app I use does help, mainly just by keeping track of calories, and feeling more accountable to myself when I'm keeping a record. I suspect I'd get similar results keeping a record on paper, but I'd have to carry it around, look up the calorie content of food, and do the arithmetic to see where I was at, whereas I always have my phone with me, and find it easier to keep track this way.

One key variable might be age, though. As a "digit native," it's easier for me to manage information digitally, whereas my mom, like many middle-aged women, often finds technology more stressful than helpful, and might not benefit as much from a health app as I would because she wouldn't be as comfortable using it, or be able to take full advantage of all its features. Just like I keep track of my contacts and calendar on my phone (and tablet, and laptop, and desktop), while my mom prefers her Rolodex and paper datebook, my mom might be more comfortable tracking the same data I track with my app with pen and paper instead.

Incidentally, I've also found that since I've started tracking my sleep with an app, I've been going to bed earlier, because while it's easy to justify to myself staying up too late "just this once," seeing a record of when I went to sleep, how long I slept, and my average bedtime forces me to recognize that it's a more frequent occurrence. And trying to get my average bedtime for the week down before midnight (it's currently around 1:30 am) helps motivate me to go to bed earlier, rather than waiting for the new episode of Criminal Minds to show up on iTunes a little after midnight.

Of course, as I was writing this, my younger sister said she'd rather keep an exercise log on paper than on her phone, so now with a sample size of 2, my "digital native" theory is looking less convincing. But then, we're both at the very upper end of the "digital native" generation. My high school students use their phones and laptops for everything, and will reach for their computer to open the digital version of their textbook even with the physical book sitting right in front of them.
Hair Transplantation in Dubai
December 30, 2014
May be. people are more and more relying on smart phones app.
Commenting has been closed for this post.
You might also be interested in…
Harvard Men's Health Watch
Reading Harvard Men's Health Watch each month is the simplest, easiest thing you can do to improve your health. In today's fast-paced, information-packed world, it's not always easy to do the right thing for yourself. But a few minutes each month with Harvard's physicians in the pages of Men's Health Watch can help you reduce your stress, lower your blood pressure, reduce your cancer risk, ease your joint pain, and live a healthier life.
Read More
Free Healthbeat Signup
Get the latest in health news delivered to your inbox!