Heart Health
21 spices for healthy holiday foods
The holiday season is one of the hardest times of the year to resist salty, fatty, sugary foods. Who doesn't want to enjoy the special dishes and treats that evoke memories and meaning — especially during the pandemic? Physical distancing and canceled gatherings may make you feel that indulging is a way to pull some joy out of the season.
But stay strong. While it's okay to have an occasional bite or two of marbled roast beef, buttery mashed potatoes, or chocolate pie, gorging on them frequently can lead to weight gain, and increased blood pressure, blood sugar, and "bad" LDL cholesterol.
Instead, skip the butter, cream, sugar, and salt, and flavor your foods with herbs and spices.
The bounty of nature's flavor-makers go beyond enticing tastes, scents, and colors. Many herbs and spices contain antioxidants, flavonoids, and other beneficial compounds that may help control blood sugar, mood, and inflammation.
Amp up holiday foods with herbs and spices
Try flavoring your foods with some of the herbs and spices in the list below. Play food chemist and experiment with combinations you haven't tried before. The more herbs and spices you use, the greater the flavor and health rewards. And that's a gift you can enjoy all year through.
Allspice: Use in breads, desserts, and cereals; pairs well with savory dishes, such as soups, sauces, grains, and vegetables.
Basil: Slice into salads, appetizers, and side dishes; enjoy in pesto over pasta and in sandwiches.
Cardamom: Good in breads and baked goods, and in Indian dishes, such as curry.
Cilantro: Use to season Mexican, Southwestern, Thai, and Indian foods.
Cinnamon: Stir into fruit compotes, baked desserts, and breads, as well as Middle Eastern savory dishes.
Clove: Good in baked goods and breads, but also pairs with vegetable and bean dishes.
Cumin: Accents Mexican, Indian, and Middle Eastern dishes, as well as stews and chili.
Dill weed: Include in potato dishes, salads, eggs, appetizers, and dips.
Garlic: Add to soups, pastas, marinades, dressings, grains, and vegetables.
Ginger: Great in Asian and Indian sauces, stews, and stir-fries, as well as beverages and baked goods.
Marjoram: Add to stews, soups, potatoes, beans, grains, salads, and sauces.
Mint: Flavors savory dishes, beverages, salads, marinades, and fruits.
Nutmeg: Stir into fruits, baked goods, and vegetable dishes.
Oregano: Delicious in Italian and Mediterranean dishes; it suits tomato, pasta, grain dishes, and salads.
Parsley: Enjoy in soups, pasta dishes, salads, and sauces.
Pepper (black, white, red): Seasons soups, stews, vegetable dishes, grains, pastas, beans, sauces, and salads.
Rosemary: Try it in vegetables, salads, vinaigrettes, and pasta dishes.
Sage: Enhances grains, breads, dressings, soups, and pastas.
Tarragon: Add to sauces, marinades, salads, and bean dishes.
Thyme: Excellent in soups, tomato dishes, salads, and vegetables.
Turmeric: Essential in Indian foods; pairs well with soups, beans, and vegetables.
About the Author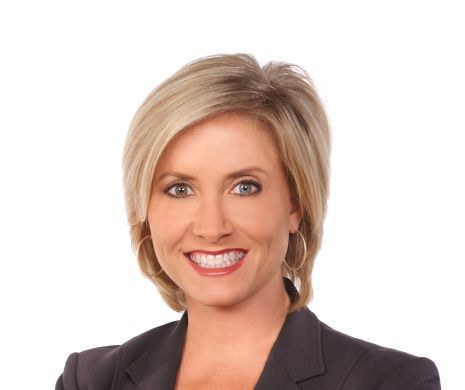 Heidi Godman, Executive Editor, Harvard Health Letter
Heidi Godman is the executive editor of the Harvard Health Letter. Before coming to the Health Letter, she was an award-winning television news anchor and medical reporter for 25 years. Heidi was named a journalism fellow …
See Full Bio
View all posts by Heidi Godman
Disclaimer:
As a service to our readers, Harvard Health Publishing provides access to our library of archived content. Please note the date of last review or update on all articles.
No content on this site, regardless of date, should ever be used as a substitute for direct medical advice from your doctor or other qualified clinician.
Comments
I read the entire blog and must say you have explained the benefits of spices very nicely. Looking forward to read more similar content. Thank you.
Commenting has been closed for this post.
You might also be interested in…
The Harvard Medical School 6-Week Plan for Healthy Eating
This week-by-week plan, The Harvard Medical School 6-Week Plan for Healthy Eating, will help you transform your eating habits into a program of nutritious and delicious food choices that can last a lifetime. Applying the latest results from nutrition science, Harvard experts take you by the hand and guide you to create an eating plan to improve heart health, longevity, energy, and vitality.
Read More
Free Healthbeat Signup
Get the latest in health news delivered to your inbox!