Nutrition
21 spices for healthy holiday foods
Herbs and spices packed with antioxidants and other beneficial compounds bring satisfying flavors to favorite foods.
The holiday season is one of the hardest times of the year to resist salty, fatty, sugary foods. Who doesn't want to enjoy the special dishes and treats that evoke memories and meaning — especially during the pandemic? Physical distancing and canceled gatherings may make you feel that indulging is a way to pull some joy out of the season.
But stay strong. While it's okay to have an occasional bite or two of marbled roast beef, buttery mashed potatoes, or chocolate pie, gorging on them frequently can lead to weight gain, and increased blood pressure, blood sugar, and "bad" LDL cholesterol.
Instead, skip the butter, cream, sugar, and salt, and flavor your foods with herbs and spices.
The bounty of nature's flavor-makers go beyond enticing tastes, scents, and colors. Many herbs and spices contain antioxidants, flavonoids, and other beneficial compounds that may help control blood sugar, mood, and inflammation.
Amp up holiday foods with herbs and spices
Try flavoring your foods with some of the herbs and spices in the list below. Play food chemist and experiment with combinations you haven't tried before. The more herbs and spices you use, the greater the flavor and health rewards. And that's a gift you can enjoy all year through.
Allspice: Use in breads, desserts, and cereals; pairs well with savory dishes, such as soups, sauces, grains, and vegetables.
Basil: Slice into salads, appetizers, and side dishes; enjoy in pesto over pasta and in sandwiches.
Cardamom: Good in breads and baked goods, and in Indian dishes, such as curry.
Cilantro: Use to season Mexican, Southwestern, Thai, and Indian foods.
Cinnamon: Stir into fruit compotes, baked desserts, and breads, as well as Middle Eastern savory dishes.
Clove: Good in baked goods and breads, but also pairs with vegetable and bean dishes.
Cumin: Accents Mexican, Indian, and Middle Eastern dishes, as well as stews and chili.
Dill weed: Include in potato dishes, salads, eggs, appetizers, and dips.
Garlic: Add to soups, pastas, marinades, dressings, grains, and vegetables.
Ginger: Great in Asian and Indian sauces, stews, and stir-fries, as well as beverages and baked goods.
Marjoram: Add to stews, soups, potatoes, beans, grains, salads, and sauces.
Mint: Flavors savory dishes, beverages, salads, marinades, and fruits.
Nutmeg: Stir into fruits, baked goods, and vegetable dishes.
Oregano: Delicious in Italian and Mediterranean dishes; it suits tomato, pasta, grain dishes, and salads.
Parsley: Enjoy in soups, pasta dishes, salads, and sauces.
Pepper (black, white, red): Seasons soups, stews, vegetable dishes, grains, pastas, beans, sauces, and salads.
Rosemary: Try it in vegetables, salads, vinaigrettes, and pasta dishes.
Sage: Enhances grains, breads, dressings, soups, and pastas.
Tarragon: Add to sauces, marinades, salads, and bean dishes.
Thyme: Excellent in soups, tomato dishes, salads, and vegetables.
Turmeric: Essential in Indian foods; pairs well with soups, beans, and vegetables.
About the Author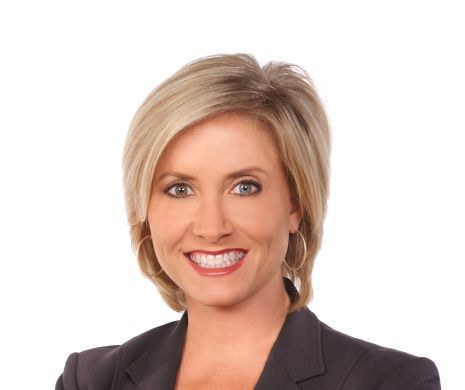 Heidi Godman, Executive Editor, Harvard Health Letter
Heidi Godman is the executive editor of the Harvard Health Letter. Before coming to the Health Letter, she was an award-winning television news anchor and medical reporter for 25 years. Heidi was named a journalism fellow …
See Full Bio
View all posts by Heidi Godman
Disclaimer:
As a service to our readers, Harvard Health Publishing provides access to our library of archived content. Please note the date of last review or update on all articles.
No content on this site, regardless of date, should ever be used as a substitute for direct medical advice from your doctor or other qualified clinician.
You might also be interested in…
The Harvard Medical School 6-Week Plan for Healthy Eating
This week-by-week plan, The Harvard Medical School 6-Week Plan for Healthy Eating, will help you transform your eating habits into a program of nutritious and delicious food choices that can last a lifetime. Applying the latest results from nutrition science, Harvard experts take you by the hand and guide you to create an eating plan to improve heart health, longevity, energy, and vitality.
Read More
Featured Content
Tasty ways to sneak in more fruits and vegetables
Few Americans meet the Dietary Guidelines' recommendations to eat about 1½ to 2 cups of fruit and 2 to 3 cups of vegetables each day. Dinner may be the largest meal of the day, and it's also your last chance to strike a healthful balance of foods for the day. If you didn't eat many or any fruits and vegetables at lunch, now's your chance to meet your produce quota. Plus, piling on the produce means there's less room in your dinner for unhealthy options. Here are some tasty ways to boost the produce in your dinner.
Roast vegetables along with whatever entree is in the oven.
Roasting is a great way to let the deep, rich flavors of vegetables shine through because their starches convert to sugar, releasing a deep, nutty sweetness. To roast, just drizzle olive oil over cut-up vegetables and bake at 450° F for 15 or 20 minutes or until they're lightly browned. Any vegetable is a roasting candidate—for instance, mushrooms, onions, eggplant, zucchini, tomatoes, broccoli, or carrots—so don't limit yourself. You can add some dried herbs or spices for more flavor. Enjoy roasted veggies as a side dish or toss them into pasta dishes and other recipes.
Poach veggies in lowsodium vegetable or chicken broth and white wine.
To poach, boil enough liquid to cover the vegetables. When it boils, add the vegetables. Turn down the heat to just below boiling and cook the vegetables for about five to seven minutes, until they're brightly colored and tender-crisp. To retain nutrients, keep a watchful eye on the pot or set a timer so you don't overcook. Add garlic, basil, thyme, oregano, or tarragon for a flavor bonus.
Add fresh-cut vegetables to main dishes.
Try adding mushrooms, peppers, zucchini, onions, or carrots into pasta sauce, casseroles, soup, stews, scrambled eggs, and chili.
Smuggle finely chopped or pureed vegetables into recipes.
Add chopped vegetables to classic foods like casseroles, macaroni and cheese, or even a loaf of bread to boost veggie consumption. Pureed cooked vegetables can easily be used as sauces, soups, spreads, and toppings.
Replace grains with vegetables.
Cauliflower "rice" or "pasta" made out of spiralized zucchini, butternut squash, or sweet potato can be a great substitute for grains.
Have a salad with dinner.
Stock your salad with dark green leafy lettuce and toss in petite peas, tomatoes, onions, celery, carrots, and peppers. Bonus: in addition to the nutrient bonanza you'll get, studies show that starting meals with a healthy salad can help you avoid eating too much. A healthy salad consists of dark leafy greens, along with a variety of vegetables (for example, ½ cup carrots, a tomato, and ¼ cucumber) and an oil-and-vinegar dressing.
Choose fruit for dessert.
Fresh or frozen, stewed or baked, minimally processed fruit counts toward your daily produce quota. Try making homemade popsicles with blended fruits in the summer, or have some berries with a small amount of dark chocolate. Dried fruits are healthy, but may have added sugars, so check the ingredients.
Free Healthbeat Signup
Get the latest in health news delivered to your inbox!