When the blood supply to the kidneys suffers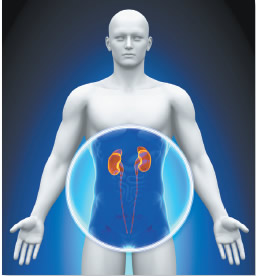 The renal arteries, which supply blood to the kidneys, can become narrowed or blocked—a condition known as renal artery stenosis.
Image: Thinkstock
Fatty plaque in the arteries that feed the kidneys poses a danger to the heart and brain.
Cholesterol-laden plaque in an artery that supplies blood to the heart is a well-known precursor to a heart attack. But this buildup of plaque (called atherosclerosis) can also occur outside the heart, in other areas of the body. When the arteries that supply blood to the kidneys become narrowed or blocked, it's known as atherosclerotic renal artery stenosis (RAS). This condition may not only damage your kidneys directly but also lead to damage to your heart and brain.
To continue reading this article, you must
login
.
Subscribe to Harvard Health Online for immediate access to health news and information from Harvard Medical School.