Acetaminophen doesn't help for new back pain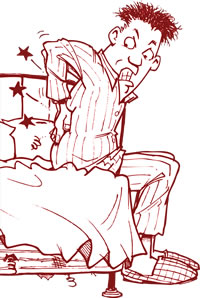 Image: Thinkstock
Acetaminophen (Tylenol) does not help people recover from new episodes of back pain, according to a clinical trial in The Lancet. The study involved 1,652 people with new back pain. They were divided randomly into three groups and assigned different treatments. One group took 4,000 milligrams (mg) per day of acetaminophen divided into three doses. Another group was told to take up to 4,000 mg as needed for pain. The third group took a placebo pill.
No matter which regimen people were assigned, their back pain subsided in about 17 days. Researchers also looked for differences between the groups in pain intensity, physical disability, changes in symptoms, overall functioning, sleep quality, and general quality of life, but found no effect.
It's well known that back pain resolves on its own in most people. This study suggests that acetaminophen may not offer much help in the process, either in shortening recovery time or relieving discomfort.
To continue reading this article, you must
login
.
Subscribe to Harvard Health Online for immediate access to health news and information from Harvard Medical School.