Late deposits in the "brain bank" may still help delay mental decline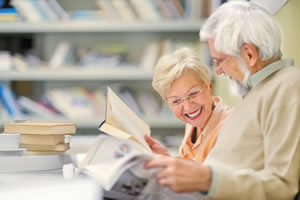 Image: Thinkstock
Keeping the brain busy and challenged helps preserve mental sharpness.
Men who live the most intellectually enriched lives may experience decline in mental skills significantly later than those who led less mentally enriching lives, according to a long-term aging study in JAMA Neurology. But even those who commit to a mentally active life later in the game may still benefit.
The study supports the "use it or lose it" theory, which says that engaging in stimulating brain work socks away more in your mental bank account to stave off later cognitive decline, a catchall term for memory loss, trouble concentrating, and erosion of other basic mental skills.
To continue reading this article, you must
login
.
Subscribe to Harvard Health Online for immediate access to health news and information from Harvard Medical School.