Women's Health
Laser therapy for vaginal symptoms comes up short
Research we're watching
A small study, published online in July 2021 by the journal Menopause, suggested that vaginal laser therapy could help treat vaginal symptoms caused by menopause. However, a second, much larger study has determined that the intervention comes up short. This study, published Oct. 12, 2021, in JAMA, found that fractional carbon dioxide laser treatments were no better than a sham treatment in improving vaginal symptoms brought on by menopause.
The 12-month trial involved 85 postmenopausal women who were experiencing vaginal symptoms, such as dryness, itching and burning. Half of them underwent three laser treatments spaced four to eight weeks apart. The others received a sham treatment.
Researchers assessed the women's symptoms at the start and end of the trial and found no significant difference between the groups with regard to symptom severity or quality of life.
An examination of the women's vaginal tissue also showed no differences between the two groups. Based on their study results, the researchers concluded that laser therapy was not an effective method of improving vaginal symptoms. Additional study and research will help to guide practice in the future.
Image: © zubada/Getty Images
Disclaimer:
As a service to our readers, Harvard Health Publishing provides access to our library of archived content. Please note the date of last review or update on all articles.
No content on this site, regardless of date, should ever be used as a substitute for direct medical advice from your doctor or other qualified clinician.
You might also be interested in…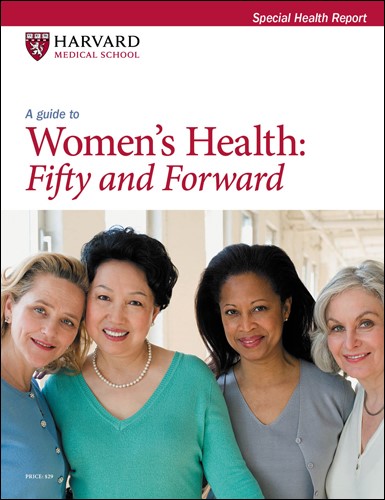 A Guide to Women's Health: Fifty and forward
Midlife can be a woman's halftime celebration. Not only can it be an opportunity to reflect on and rejoice in the life you've lived, but it is also a good time to plan your strategy for the future. A Guide to Women's Health: Fifty and forward will help you determine the conditions for which you are at greatest risk and do your best to avoid them. It will also help you to better manage chronic conditions that may erode your quality of life, and to deal with physical changes that are more bothersome than serious. It is designed to give you the information to make the choices today that will ensure you the best health possible tomorrow.
Read More
Free Healthbeat Signup
Get the latest in health news delivered to your inbox!