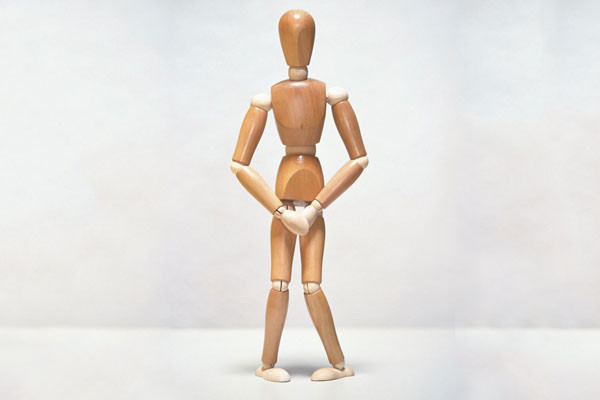 On call
Q. I have a regular problem with dribbling after I urinate. What causes this, and can it be helped?
A. Many men dribble urine shortly after they have finished using the toilet and the bladder feels empty. Even waiting a moment and shaking the penis before zipping up won't stop it. The medical term for this is post-micturition dribbling. It's common in older men because the muscles surrounding the urethra — the long tube in the penis that allows urine to pass out of the body — don't squeeze as hard as they once did. This leaves a small pool of urine at a dip in the urethra behind the base of the penis. In less than a minute after finishing, this extra urine dribbles out.
Here's a simple technique that should help. Right after your urine stream stops, "milk out" the last few drops of urine. Using the fingertips of one hand, begin about an inch behind your scrotum. Gently press upward. Keep applying this pressure as you move your fingers toward the base of the penis under the scrotum. Repeat once or twice. This should move the pooled urine into the penis. You can then shake out the last few drops. With practice, you should be able to do this quickly.
— by Howard LeWine, M.D.
Editor in Chief, Harvard Men's Health Watch
Image: CrackerClips/Getty Images
Disclaimer:
As a service to our readers, Harvard Health Publishing provides access to our library of archived content. Please note the date of last review or update on all articles.
No content on this site, regardless of date, should ever be used as a substitute for direct medical advice from your doctor or other qualified clinician.