Overcoming urinary leakage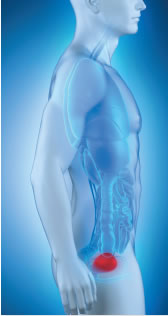 Image: Thinkstock
Simple strategies can help you regain control.
As men age, the simple act of urinating can get complicated. Prostate surgery often leaves men vulnerable to leakage when they cough, sneeze, or just rise from a chair. Or the bladder may become impatient, suddenly demanding that you find a bathroom right now. "Thousands of years ago, it was not as much of an issue," observes Dr. Anurag Das, a urologist at Harvard-affiliated Beth Israel Deaconess Medical Center. "There were lots of trees, and you could just find one and go."
But tricky bladders can be whipped into shape. The first step is a careful assessment of what triggers those difficult moments. Then your doctor can suggest helpful strategies and possibly medication to improve urinary control.
To continue reading this article, you must
log in
.
Subscribe to Harvard Health Online for immediate access to health news and information from Harvard Medical School.