By

Heidi Godman, Executive Editor, Harvard Health Letter
Here are joint-friendly moves and machines to keep you active and safe despite joint pain.
Hip or knee pain makes everything harder, especially exercising. How are you supposed to work out when it hurts to bend your joints or put pressure on them?
The answer is to switch to non-weight-bearing exercise that takes the burden off of your hips and knees. "It allows you to move more freely, with less pain, and you wind up feeling better afterward," says Vijay A. Daryanani, a physical therapist and personal trainer with Harvard-affiliated Spaulding Outpatient Center.
Joint-friendly exercise machines
Several exercise machines are gentle on your joints and provide a great cardio workout while strengthening your muscles, improving endurance, and boosting range of motion.
An elliptical trainer. This machine has pedals that move along an oval-shaped track (either back and forth or up and down), creating a fluid motion that saves you from hitting the ground and putting pressure on your joints. Most elliptical trainers also have handles or poles you move back and forth for an upper-body workout (like a cross-country ski machine). "You need good balance to use an elliptical machine. If it's safe for you to use it, try moving the pedals backward sometimes to challenge your muscles and balance even more," Daryanani suggests.
A stationary bike. A stationary bike (also called an indoor cycling machine) has bicycle pedals and a seat with a back. The machines come in two styles: upright (like a regular bicycle) or recumbent (which has back support). "If you use an upright bike, don't stand up and pedal; that can put extra pressure on your joints," Daryanani says.
A rowing machine. A rowing machine has a seat that slides back and forth on a straight track, and a horizontal bar that you pull toward you. While seated, you place your feet on footpads, pull the bar, and propel yourself backward, simulating boat rowing with little impact on the joints. "The tricky part of using a rowing machine is that it's low to the ground. Make sure you can get down to it and that you'll be able to stand back up," Daryanani advises.
No matter which of these machines you use: "Start out with a few minutes and the lowest amount of resistance, gradually increasing your time. When 15 minutes with no resistance feels easy, add a little resistance to make it harder, and increase it over time," Daryanani advises.
Stretches to relieve hip or knee pain
Standing quadriceps stretch: Stand up straight, feet together, holding the back of a chair. Bend your right knee, grasp your right foot, and pull it behind you, toward your buttocks, until you feel a stretch in the front of your thigh. Hold for 10 to 30 seconds, then repeat with the other leg.
Pretzel stretch: Lie on your back with your left knee bent and the left foot on the floor. Rest your right ankle on your left leg near your left knee. Your right knee should point to the side. Grasp the back of your left thigh with both hands and slowly pull it toward you until you feel a stretch in your right hip and buttock. Hold a few moments, then repeat the exercise with the opposite leg.
Exercise photos by Michael Carroll
Low-impact exercises
Several low-impact exercises can also provide a good cardio workout and muscle strengthening without stressing your joints.
Pool exercises. These include swimming laps, water aerobics, or walking in waist-deep water. The water keeps you buoyant, takes pressure off your joints, and provides resistance (which helps build muscle and bone strength). Exercising in water is also safer for balance and mobility, as there's no risk of falling.
"You're free to do so much more in water than you would on land. But be cautious and don't necessarily attempt the same kinds of exercise out of the pool," Daryanani says.
Short brisk walks. Taking short walks as opposed to long ones avoids excessive pressure on the joints. "If you can go out for five, 10, or 15 minutes, a few times per day, that adds up," Daryanani says. In terms of aerobic health benefits, three 10-minute walks per day is the equivalent of one 30-minute walk—and easier on your joints. When walking, wear snug-fitting walking shoes with good support. "And steer clear of tree roots or anything that would make you lose your balance," Daryanani says.
Tai chi. This low-impact martial art is not a cardio workout, but it has many benefits. It involves a series of slow, choreographed movements; you gradually shift your weight from one pose to another as you focus on body sensations and deep breathing. Tai chi has been shown to improve balance, flexibility, range of motion, and reflexes. It's also been shown to reduce falls by up to 60%. "Tai chi will help you function better, especially with hip or knee pain," Daryanani says. "But if shifting into a pose hurts, don't force it."
Making it work
Before starting any of these exercises, get the okay from your doctor or physical therapist. And don't worry about immediately meeting the standard goal of at least 150 minutes per week of moderate-intensity activity; any amount of exercise will help.
"If you're starting at zero and you do a minute, that's progress; and then do a minute and a half, and then two minutes. Keep increasing the time," Daryanani says.
The payoff of exercise is well worth it. "Even small increases in moderate-intensity physical activity provide health benefits. Some of them can happen quickly, such as reduced feelings of anxiety, reduced blood pressure, greater insulin sensitivity, and improvements in sleep," says Dr. I-Min Lee, a senior exercise researcher and a professor of medicine at Harvard Medical School. "And over the long term, you'll get other benefits, such as increased heart and lung fitness, increased muscle strength, and a reduced risk for chronic diseases, such as heart disease, stroke, type 2 diabetes, and several cancers."
Image: © kali9/Getty Images
About the Author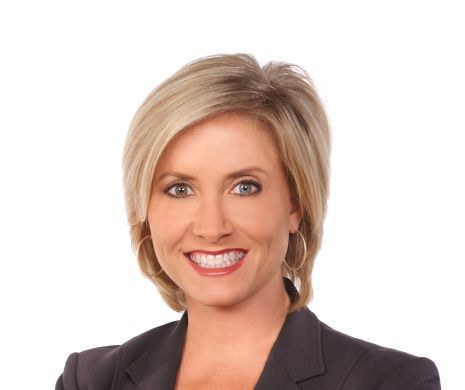 Heidi Godman, Executive Editor, Harvard Health Letter
Heidi Godman is the executive editor of the Harvard Health Letter. Before coming to the Health Letter, she was an award-winning television news anchor and medical reporter for 25 years. Heidi was named a journalism fellow …
See Full Bio
View all posts by Heidi Godman
Disclaimer:
As a service to our readers, Harvard Health Publishing provides access to our library of archived content. Please note the date of last review or update on all articles.
No content on this site, regardless of date, should ever be used as a substitute for direct medical advice from your doctor or other qualified clinician.