Treatments for Gout
Treatment should begin within 24 hours of the start of the gout attack.
By

Jenette Restivo, Health Writer, Harvard Health Publishing
Reviewed by

Robert H. Shmerling, MD, Senior Faculty Editor, Harvard Health Publishing; Editorial Advisory Board Member, Harvard Health Publishing
Gout flare-ups are painful events that can last anywhere from several days to a week or longer. For sudden episodes of gout symptoms, the American College of Rheumatology (ACR) guidelines recommend remedies that have been shown to help reduce inflammation caused by uric acid crystals.
First-line gout treatment focuses on reducing pain and inflammation. Ideally, treatment should begin within 24 hours of the start of the gout attack. Treatment is stopped once the attack is over, and symptoms have gone away. It includes the following:
Anti-inflammatories. Nonsteroidal anti-inflammatory drugs (NSAIDs), such as ibuprofen (Advil, Motrin) and naproxen (Aleve), are available in low doses without a prescription. Most people will need a prescription dose of an anti-inflammatory drug, corticosteroid pills (such as prednisone), or the drug colchicine (Mitigare, Colcrys). The drug colchicine can suppress inflammation in certain conditions, including gout. It is not a pain reliever.
A corticosteroid can also be injected into your joint to help control pain. Corticosteroids can also be injected intravenously or into a muscle if the medication cannot be taken orally.
If other options are not effective, other anti-inflammatory drugs, such as anakinra (Kineret) or canakinumab (Ilaris) may be recommended, but they are expensive and come with an increased risk of infection.
The drugs or combination of drugs your doctor prescribes will depend on how severe your pain is and how many joints are affected. Your doctor will also consider other medical conditions you have that could make it unsafe to use a particular drug.
Ice. Applying an ice- or a cold pack can help bring down inflammation. Cold packs should be applied for 15 to 20 minutes at a time. You can reapply them hourly or as needed.
Rest. Rest the joint on a pillow and try not to move it until the pain subsides.
A second goal of gout treatment is to bring down uric acid levels over the long term to prevent future attacks. A combination of diet and lifestyle changes as well as prescription drugs — an approach called urate (uric acid) -lowering therapy, or ULT — is typically recommended if attacks recur or become more severe.
Guidelines recommend that ULT be used primarily for people who have two or more gout flare-ups per year or those who have joint damage caused by gout. ULT should continue even when flare-ups subside.
Urate-lowering therapy includes the following:
Diet and lifestyle.
Reduce or even eliminate your intake of meat and shellfish, both of which can raise uric acid levels.
Cut back on alcohol and foods or drinks made with high-fructose corn syrup, like soft drinks.
Drink plenty of water every day. Dehydration increases uric acid levels.
Manage your weight, as gout is linked with excess weight and obesity.
Medication.
Long-term treatment of gout often requires medication to prevent future gout attacks. Drugs for long-term treatment reduce levels of uric acid. It can take several weeks to a few months for these drugs to take full effect.
RELATED: Where to turn for pain relief - acetaminophen or NSAIDs?
The ACR guidelines recommend treating gout with uric acid-lowering medications for people who have tophi (nodules that form from a mass of uric acid crystals at joints or in soft tissues), radiographic evidence (X-ray or other imaging) of damage due to gout, kidney stones (people with gout have an increased risk of kidney stones as uric acid crystals can form kidney stones in some people) or two or more gout flares per year.
According to the ACR guidelines, the goal of medication therapy is to lower uric acid levels to less than 6 mg/dL. There are two types of urate-lowering medications:
Medications that block uric acid production. The most common medications that block uric acid production include xanthine oxidase inhibitors like allopurinol (Aloprim, Lopurin, Zyloprim) and febuxostat (Uloric). According to ACR guidelines, allopurinol is strongly recommended as a first-line urate-lowering medication. Genetic testing is recommended (for a variant called HLA B*5801) prior to starting allopurinol because the carriers of this gene are at an increased risk of a severe allergic reaction.
Side effects of allopurinol include fever, rash, hepatitis and kidney problems. Febuxostat side effects include rash, nausea and reduced liver function. Febuxostat also may increase the risk of heart-related death.
Pegloticase (Krystexxa) is another option to lower production of uric acid. It is generally reserved for people who have severe gout and have not had success with other treatments or cannot tolerate them. This medication is given intravenously every 2 weeks along with weekly oral methotrexate to prevent side effects and increase effectiveness. Daily folic acid, a B vitamin, is also recommended to reduce the risk of methotrexate-related side effects. Side effects of pegloticase include allergic reactions (including hives, wheezing or throat swelling), infusion reactions (such as itchiness, sensation of warmth, or skin redness), infection, and nausea.
Medications that improve uric acid removal. Drugs such as probenecid (Probalan) lower uric acid in a different way from allopurinol and febuxostat: it causes the kidneys to remove more uric acid than usual. Probenecid may be used alone or combined with allopurinol or febuxostat in people whose uric acid levels don't fall enough with just allopurinol or febuxostat.
Probenecid may not work well in people who have kidney disease. As it can increase the risk of kidney stones, it is not recommended for people with a history of kidney stones. Possible side effects include headache, joint pain, loss of appetite, and nausea.
It's important to note that urate-lowering therapy won't make gout attacks stop right away. In fact, attacks could increase for several months. This commonly happens because any change in uric acid levels, whether up or down, can trigger attacks. Occasional attacks can occur until the crystals in joints have dissolved, which can take several months to a year. For this reason, anti-inflammatory treatment (such as colchicine) is recommended for at least the first 3 months of urate-lowering therapy.
Understandably, some people regard these attacks as a sign that urate-lowering drugs are not working. They may stop taking the drugs for this reason. But remember that the increase in attacks is only temporary. Your doctor will give you extra medicine to help you through it. Be patient and continue to take your urate-lowering drug.
Related: The weighty issue of weight loss
Gout flare-ups can last anywhere from several days to a week or longer. While self-care often soothes symptoms, you should see your doctor to confirm a diagnosis and discuss how to prevent future attacks.
The following may help prevent gout attacks:
Decrease alcohol, especially beer
Lose weight
Exercise daily
Limit your intake of red meat and shellfish
Limit your intake of sugary beverages
Choose healthy foods, such as dairy products, vegetables, nuts, legumes, fruits (less sugary ones), and whole grains
Coffee and vitamin C supplements (may help some people)
About the Author
Jenette Restivo, Health Writer, Harvard Health Publishing
Jenette Restivo is a Health Content Writer at Harvard Health Publishing. Jenette is a media professional with a 20-year-career creating strategic content for broadcast, nonprofits, and websites. Jenette started her career in health editing at About.com. She …
See Full Bio
View all posts by Jenette Restivo
About the Reviewer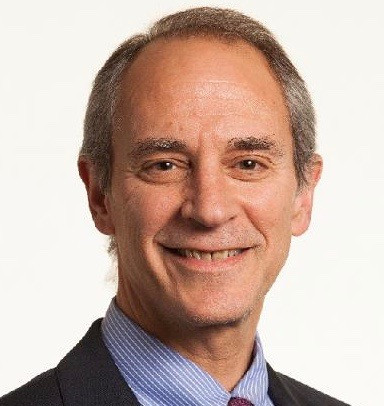 Robert H. Shmerling, MD, Senior Faculty Editor, Harvard Health Publishing; Editorial Advisory Board Member, Harvard Health Publishing
Dr. Robert H. Shmerling is the former clinical chief of the division of rheumatology at Beth Israel Deaconess Medical Center (BIDMC), and is a current member of the corresponding faculty in medicine at Harvard Medical School. …
See Full Bio
View all posts by Robert H. Shmerling, MD
Disclaimer:
As a service to our readers, Harvard Health Publishing provides access to our library of archived content. Please note the date of last review or update on all articles.
No content on this site, regardless of date, should ever be used as a substitute for direct medical advice from your doctor or other qualified clinician.