By

Robert H. Shmerling, MD, Senior Faculty Editor, Harvard Health Publishing; Editorial Advisory Board Member, Harvard Health Publishing
The vaccines currently available in the US to prevent COVID-19 have proven remarkably safe and highly effective thus far. But, since no vaccine is perfect, we expect to see occasional infections even after full vaccination.
And we have. More than 10,000 of these so-called breakthrough cases of COVID-19 have been reported in the US. Seems like a large number, right? But keep in mind that nearly 133 million people have been vaccinated, so these breakthrough cases represent less than one in 10,000. It's safe to assume that not all breakthrough cases are being reported, of course, but so far that's a remarkably low failure rate!
Because the vaccines help prevent severe infections, most breakthrough cases are mild or moderate. Should we keep tracking those, or should we focus only on severe cases — those that lead to hospitalizations, ICU stays, and, more rarely, deaths? That's the question the CDC recently answered by deciding to focus only on cases that require hospitalization.
What can all breakthrough cases tell us?
While that approach may not seem unreasonable, it certainly has disadvantages. Because COVID-19 is a new disease caused by a novel virus and the vaccines were only recently developed, studying breakthrough cases could tell us a lot. For example:
Are factors related to the different vaccines responsible?

One type of vaccine might be less effective than another.
Manufacturing problems might make certain lots of a vaccine less effective.
Problems with storage or thawing, or errors in vaccine dosing, might lead to vaccine failure.
The timing of the second vaccine might play a role, whether given earlier or later than recommended.

Are factors related to people who get vaccinated important?

Differences in failure rates might be based on age, gender, ethnicity, medication use, or immune function.
Apparent vaccine failure might occur due to a lack of mask-wearing, physical distancing, and/or exposure to an infected person just prior to full vaccination.

What about factors related to the virus?

Certain mutated versions of SARs-CoV-2 — the viral variants of concern — may be over-represented among breakthrough cases. We don't know yet, because a genetic analysis has been done in relatively few of these cases. If correct, it would suggest that available vaccines are less effective against certain variants, a discovery that could lead vaccine makers to modify them.
Besides getting a better understanding about why breakthrough cases occur, it would be helpful to figure out why some breakthrough cases are mild while others are severe. And we need to learn whether people who develop a breakthrough infection should receive a booster shot of vaccine after they recover.
A surprise move from the CDC
Considering all that could be learned from studying vaccinated people with breakthrough infections, the recent CDC announcement seems surprising. CDC experts recently decided to stop tracking all breakthrough cases, and to instead focus on those requiring hospitalization. The official reasons given for this included:
Making cases of people who became sicker the priority allows the best use of resources.
Mild cases are not burdening the healthcare system, and seem unlikely to pose a significant threat of spreading infection to others. This last point remains unproven, however; while some studies have found that the amount of virus carried by people with breakthrough infections is low, making them unlikely to be contagious, we know there have been exceptions.
All the cases tracked from January through April of 2021 show no clear pattern that could advance our understanding of why they occur.
The CDC continues to study vaccine effectiveness in certain groups of people (such as healthcare workers) who experience breakthrough infections, and is collecting all breakthrough data from certain designated states.
There could be other reasons for the CDC's decision. First, there's the challenge of messaging around encouraging people to get vaccinated. Focusing on breakthrough cases may send a misleading impression that the vaccines aren't effective. This might complicate efforts to battle vaccine hesitancy.
Second, some experts believe that the value of tracking cases that are rare and generally mild is marginal. This may be shortsighted: after all, some people who have had COVID-19 report persistent symptoms like trouble with energy and attention, headaches, and shortness of breath. This is known as long COVID, or more formally, as post-acute sequelae of SARS-CoV-2 infection (PASC).
Third, it may be too hard to get reliable data from health departments or doctors all over the country. Until we have a national registry of all cases, and every person gets regular testing after vaccination, we may never get a good sense of how common breakthrough cases are — or why they happen.
The bottom line
Because the CDC seems uniquely qualified for the task, it's disappointing they're not tracking all breakthrough cases. But it's worth noting that the CDC isn't the only option: the NIH, academic medical centers, state and regional health departments, private companies, and a variety of grant funders, as well as researchers in other countries, can decide to support efforts to track breakthrough cases.
In days, weeks, or even months to come, it's possible the CDC will reverse its decision and resume tracking all breakthrough cases. Regardless of how we shine a light on all breakthrough cases, it would seem wise to pay more, not less, attention to them.
Follow me on Twitter @RobShmerling
About the Author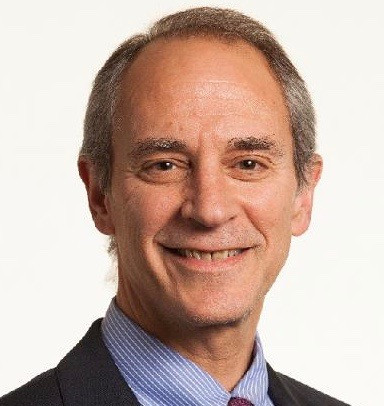 Robert H. Shmerling, MD, Senior Faculty Editor, Harvard Health Publishing; Editorial Advisory Board Member, Harvard Health Publishing
Dr. Robert H. Shmerling is the former clinical chief of the division of rheumatology at Beth Israel Deaconess Medical Center (BIDMC), and is a current member of the corresponding faculty in medicine at Harvard Medical School. …
See Full Bio
View all posts by Robert H. Shmerling, MD
Disclaimer:
As a service to our readers, Harvard Health Publishing provides access to our library of archived content. Please note the date of last review or update on all articles.
No content on this site, regardless of date, should ever be used as a substitute for direct medical advice from your doctor or other qualified clinician.