Harvard Health Blog
Premenstrual dysphoric disorder: When it's more than just PMS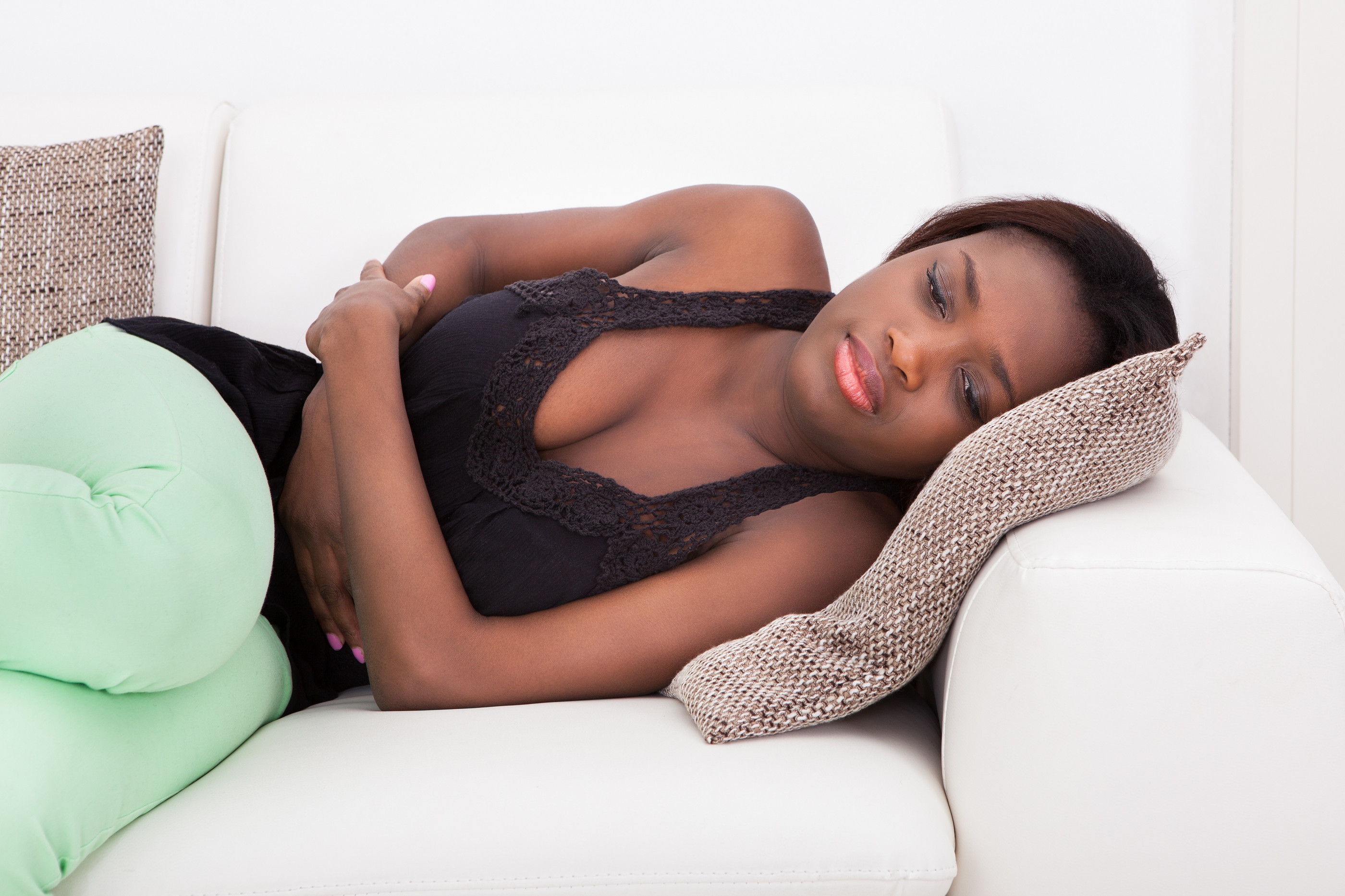 Most women are at least somewhat familiar with the miseries of premenstrual syndrome (PMS). Nearly 75% of women experience symptoms of PMS during the two weeks before their menstrual periods. Premenstrual dysphoric disorder (PMDD) is PMS with a twist.
While the physical symptoms of both PMDD and PMS are the same — fatigue, swollen breasts, backache, headache, food cravings, bloating, constipation, diarrhea — PMDD includes emotional symptoms that are much more severe that the mood swings associated with PMS. It is characterized by extreme moodiness, irritability, depression, and anxiety that appear the week before a woman gets her period and go away a few days after it starts. Severe depression and feelings of hopelessness may occur. In especially severe cases, women may even feel suicidal. For these reasons, PMDD is an official psychiatric diagnosis.
How do you know if you have PMDD or PMS? A symptom diary can help. Keep track of the dates of your period, and note when your symptoms occur and how severe they are. (Start with your next period — don't try to recap the symptoms of your last cycle.) The next step is to meet with your doctor. She or he will review the pattern of your symptoms and try to rule out other causes for them. The good news is that PMDD can be treated. But there is no one-size-fits-all approach. It can take time, as well as trial and error, to find effective relief.
Using "the pill" for PMS and PMDD
My first recommendation for mild PMS is to encourage regular exercise and relaxation techniques. Some women find that cutting back on sodium decreases bloating and swelling. For women with PMS or PMDD who also desire contraception, taking the birth control pill and shortening or eliminating the typical "week off" (in which you get your period) can be very effective.
Several studies suggest the best birth control pills for controlling PMS or PMDD symptoms are those that contain the hormone drospirenone. When I prescribe one of these medications for a woman who wants to control her PMS or PMDD, I usually start with a dosing schedule that includes only a four-day "time-off" interval. If symptoms continue, I recommend a different pill with a higher dose of estrogen. If that still doesn't improve symptoms, I next have the woman take pills with active hormones every day, completely skipping any "time off." (This is also called the continuous method.)
Women who take continuous birth control pills will stop having periods but may experience occasional irregular bleeding. Many find the trade-off well worth it to ease the symptoms of PMS and PMDD. Be aware that birth control pills with drospirenone are slightly more likely to cause blood clots than pills with other types and amounts of hormones. However, the risk is still quite low in healthy women.
Doctors used to prescribe progesterone alone for PMS and PMDD. Newer studies suggest that it doesn't help. Although there is still a great deal of attention given to the use of progesterone, I don't recommend it.
SSRIs: Another option for symptom relief
A class of antidepressants called selective serotonin reuptake inhibitors (SSRIs) is another excellent option for treating PMS and PMDD. In fact, most doctors now consider them first-line therapy for these conditions. There are many SSRIs to choose from, and studies suggest that they are equally effective. There are two ways to take an SSRI for PMS/PMDD. The first is to simply take it every day throughout your cycle. Another way is to take it only after ovulation (which usually occurs about 14 days before your period) and to stop when menstruation starts. This is called luteal-phase-only treatment. The results of a recent study suggest that some women may benefit from taking an SSRI only when they are experiencing PMS/PMDD symptoms. Of course, any woman who continues to have symptoms during her period would benefit more from taking the SSRI throughout her period instead.
It may take several cycles before you see improvement. If the initial dose does not work, your doctor may increase it and give the new dose a few cycles to see if it helps. If you don't find relief from the first SSRI you try, ask your doctor about trying a different one. Some women who do not respond to one SSRI may do better with a different one. Side effects of SSRIs are common and may include nausea, jitteriness, and headache. These drugs can also decrease sexual interest and interfere with the ability to have an orgasm. Taking them only in the luteal phase may ease side effects.
Whether you have PMS or experience the extreme emotional symptoms of PMDD, don't suffer in silence. Pay close attention to the pattern of your symptoms and ask your doctor for help.
Disclaimer:
As a service to our readers, Harvard Health Publishing provides access to our library of archived content. Please note the date of last review or update on all articles.
No content on this site, regardless of date, should ever be used as a substitute for direct medical advice from your doctor or other qualified clinician.
You might also be interested in…
Harvard Women's Health Watch
What's your most important health concern? Chances are, you'll find an article discussing it in a recent issue of Harvard Women's Health Watch. Are you at risk for heart disease? If you eat a balanced diet, are supplements necessary? Will new drugs help prevent breast cancer? Can simple exercises like stretching and walking have a noticeable impact on my health? Subscribe now for answers to questions like these!
Read More
Free Healthbeat Signup
Get the latest in health news delivered to your inbox!