Heart Health
Move over Mediterranean—a vegetarian diet is equally good for health
When you think of the Mediterranean these days, the region's azure waters, rich history, and lively cultures may not come to mind. Instead, you may first think of the Mediterranean diet. This heart- and brain-healthy diet includes olive oil, fruits, vegetables, nuts and fish; occasional red meat; and a moderate amount of cheese and wine. Most doctors and nutrition experts I interview for the Harvard Health Letter tell me that the evidence points to a Mediterranean diet as the very best for our health. But there's another diet that appears to be equally good: a vegetarian diet.
A study published this week in JAMA Internal Medicine found that people who ate a vegetarian diet were 12% less likely to have died over the course of the five-year study than nonvegetarians. The researchers, from Loma Linda University in California, noted that the benefits of a vegetarian diet were especially good for men, who had a significant reduction in heart disease. Keep in mind that the study couldn't prove that a vegetarian diet caused good health—it's possible that it was something else that vegetarians did and nonvegetarians didn't do that made the difference.
The fact that vegetarian diets are good for you isn't new. They have long been linked to reduced risk for hypertension, metabolic syndrome, type 2 diabetes, and heart disease. This one underscores the idea that meat consumption influences long-term health. "A diet with meat in it raises the risk of heart disease and cancer, when compared with a vegetarian diet," says cardiologist Dr. Deepak Bhatt, a Harvard Medical School professor. Red meat and processed meats appear to be the worst offenders as far as boosting the risk of cardiovascular disease or cancer.
Dr. Bhatt told me that he is a vegetarian—meaning that he doesn't eat meat—and he personally feels that a vegetarian diet is the way to go for environmental and ethical reasons. He also feels it's a healthy way to eat.
A personal decision
Should you consider forgetting the Mediterranean diet and becoming a vegetarian instead? There isn't much high-quality data from comparing different types of healthy diets against each other. There is good evidence that following either a Mediterranean diet or a vegetarian diet—which share many common features—can lower cardiovascular risk. "The bottom line is that either type of diet is healthier than the typical American diet," says Dr. Bhatt. So it's really a matter of personal choice.
It's also a matter of determining what kind of vegetarian you want to be. A vegetarian diet can take a number of forms. A vegan diet excludes all animal products (no meat, poultry, fish, eggs, dairy or gelatin). Other more liberal interpretations include a pesco-vegetarian diet, which includes seafood; a lacto-ovo-vegetarian diet, which includes dairy and egg products; a lacto-vegetarian diet, which includes dairy products; and an ovo-vegetarian diet, which includes eggs.
With all of that variety, you'll need to assess your eating style and determine which fits in best with your lifestyle and personal beliefs.
It's also important to consider your nutritional needs, warns Dr. Bhatt. Vegetarian diets that include only raw fruits and vegetables can lead to nutrient deficiencies. Without meat or dairy, you may run the risk of not getting enough protein, calcium or vitamin B12. You can get all the protein you need from plant sources, such as peas, beans, lentils, chickpeas, seeds, nuts, soy products, and whole grains such as wheat, oats, barley, and brown rice. You can get calcium from plant sources, such as bok choy, broccoli, Chinese cabbage, collards, and kale. And you can get vitamin B12 from soy and rice drinks, and fortified breakfast cereals.
It's also important to remember that even with a vegetarian diet, calories still matter and consuming too many—even if they are meat-free—is bad for health.
Becoming a vegetarian will require you to pay more attention to your nutrition, which is a good thing. But it's also a bit of work, so don't hesitate to get some advice from your doctor or a dietitian before proceeding. If you want to go with a Mediterranean diet, that's a good thing, too, and probably easier for many people. Again, it's a personal choice.
Future research on vegetarian, Mediterranean, and other beneficial diets should examine what is it about these diets that makes them good for us. As Dr. Robert Baron, professor of medicine at the University of California, San Francisco wrote in an editorial accompanying the Loma Linda study, "Our debates about the superiority of one diet over another have not served the public well. It is time to acknowledge the common features of diets associated with good clinical outcomes."
About the Author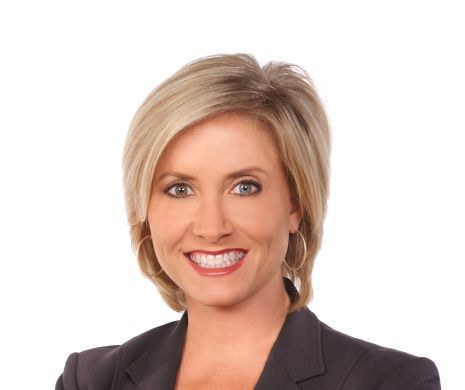 Heidi Godman, Executive Editor, Harvard Health Letter
Heidi Godman is the executive editor of the Harvard Health Letter. Before coming to the Health Letter, she was an award-winning television news anchor and medical reporter for 25 years. Heidi was named a journalism fellow …
See Full Bio
View all posts by Heidi Godman
Disclaimer:
As a service to our readers, Harvard Health Publishing provides access to our library of archived content. Please note the date of last review or update on all articles.
No content on this site, regardless of date, should ever be used as a substitute for direct medical advice from your doctor or other qualified clinician.
Comments
obmediaone
August 2, 2013
A very good and interesting post that i have come across, thanks for sharing the post.
Really appreciable.
obmediaone.com
August 2, 2013
A very good and interesting post that i have come across, thanks for sharing the post.
Really appreciable.
Jerri Seabrooks
July 28, 2013
C'est tellement facile pour vous les gens à faire des commentaires stupides sur un sujet aussi important. Soyez s'il vous plaît graves!
dentist fresno
July 28, 2013
It is true that, we can sell a home on the internet through the Web along with web gives us plenty of home elevators buying and selling home. Easily we can get exact information through internet. It makes as easy as possible. I like this posting. Thank you for sharing with us.
austin tx escorts
July 27, 2013
Many Food manufacturing companies oftenly do not control what we buy, however in todays world with the modern lifestyles, there's a tendency to lean towards the convenience foods over the 'old fashioned'. Lets not forget that we can all help offset the problem by growing our own produce, even on a small scale it'll make a fundamental difference.
nutritionsupplementsonline.org
July 25, 2013
CALCIUM -rich food include milk,cheese, yogurt,anchovies,sardines with bones,high-calcium soya milk,lentils,beancurd,cooked red and yellow beans.
nutritionsupplementsonline.org
July 25, 2013
Calcium supplements,usually in combination with vitamin D has been used routinely for the prevention and treatment of osteoporosis in people who do not achieve recommended dietary intakes.
coloursgaruda
July 19, 2013
Dear Heidi,

Actually, this is very nice article, vegetarian is being a trend cause lot's of people believe it's a good way to start a better living for human and for this earth.

My uncle's family (he, his wife and 2 children) and also my young sister had been vegetarian for several years & they really enjoy to be vegetarian. Hopefully there'll be more & more people realize the benefit to be a vegetarian.

Regards from Indonesia 🙂
Chris
Thanks for this great post, Heidi. It's fascinating to compare all the ways the Mediterranean diet and Vegetarian diet agree. Seems like there's more commonality than differences. As a lifelong vegetarian, I'm always looking for ways to help my husband (a carnivore) incorporate healthy eating and the foods he loves. Thanks again for a great blog post… yours are consistently terrific!

Your fiend Jon Sam
I have heard runners on vegan diet is that something you would recommend to others considering other options.
Debby Sunshine
July 19, 2013
There are many world-famous vegan athletes who thrive on vegan diets, including Olympian Carl Lewis, tennis player Venus Williams, and Pro-Football Player Arian Foster. A vegan diet is not only suitable for runners and athletes, it is excellent for runners and athletes!
web designer los angeles
July 12, 2013
Good food is not restricted to the taste, its visual appeal is equally important. In fact, if the food served to us is a visual treat, we are bound to eat and enjoy it even more. Vegetables come in an array in colours, which makes them more appetising and appealing to our eyes.
Of course eating more vegetables and less red meat and the like is good for you. However, one of the few problems lots of people run into is eating too many carbs during a vegetarian diet because carbohydrates are usually found in easy to prepare food that isn't meat, like pasta and sandwiches. And then there is sometimes a lack of protein and calcium. It's really important to look at all the major nutrients that you need when considering a veggie diet. But I encourage anyone who does! This was a great article.

— Emily
Incredible documentary movie on dietary causes of health and illness came out a couple years ago. It's titled "Forks Over Knives". The official website is http://www.forksoverknives.com. I was just reading a newsletter page from Dr.John McDougall at site, titled The Multiple Sclerosis and Diet Saga, explaining with full references how a plant based diet, no animal products, and no fats or oils has outcomes of MS patients cutting the attacks each year they are on it. They don't have to have the debilitating results that medicine gives them (that also promises death in 10 years). A plant based diet is simply the healthiest way to live. The one who said that we should be warned of the health challenges of animal products is right. Agribusiness and Big pharma make too much money the way things are. And nutrition is still not taught in medical schools. Doctors don't even realize there is no disease of too little protein.
I do want to specifically answer Emily: We have been brainwashed into fear of carbohydrates that have been the mainstay of all peasant populations in the world (check out http://www.theChinaStudy.com). Different populations have lived mostly on rice, potatoes, corn, wheat. Starches fill us up and when we feel full, we don't have to keep eating and eating. And as in the China Study on the peasants of china who eat that way, their incidence of disease graphs end where ours start! A plant based diet also does not lack protein. Plenty is in variety of plant foods. Note how much protein is in mother's milk (8 or 9%). This is the time when a baby is doubling and tripling in size. Humans have the lowest amount of protein of all the mammals. It's tied to the long growth rate to maturity. Re Calcium: when we consume too much protein, it uses calcium to digest it and it leaches it from our bones causing osteoporosis. Low protein (about 28 grams or 7% of 1500calories)is just right for adult mainly using it for maintenance and repair.
Mom Blogs that Accept Guest Posts
July 11, 2013
Nice article about vegetarian food.We can maintain good health by taking vegetarian food.
nutritionalhealthstore@gmail.com
July 10, 2013
Its not necessary that Non Veg food Makes us healthy. We can also maintain our body without eating meat. Vegetarian food is very good for us.
You can definitely live healthy with vegetarian food.
Being vegetarian is believing in non-violence.
I am proud to be a vegetarian.

Regards,
Ashish Jain
Sur Basant Overseas
3/2, Murai Mohalla, Sanyogitaganj,
Indore-452001, MP, India
Ryan Patrick
July 9, 2013
This is very health and wealth information…
This sounds good but where is the evidence that vegetarians live longer than meat eaters?
Christina Morales
July 3, 2013
I agree with you. With eat vegetable, is healthier than eat meat. Thanks for this nice information. Keep sharing and stay healthy.
Best regards
Brenda Llanas
July 2, 2013
Heidi thank you for featuring a vegetarian meal plan. I have been a vegetarian (vegan really) for over a year and a half now. One and a half years ago marked the beginning of no meat, no dairy, and I have never felt better in my 73 years. Another illness cropped up about this time last year-celiac disease. But, these two diets combined are great! There will be no cardiac mishaps since what is eaten has no cholesterol, does not raise blood pressure or triglycerides. It just fits the bill for good, clean eating. Another great benefit is this diet will not increase weight. As I told a friend today I would like for everyone to feel this way. Again, thank you for this meal plan.
I feel horrible when you consider 'typical american diet … are u including native americans, citi folks – atypical americans! or country folks ….. who is that group on Texas Mexican border?

Secondly besides the gene effect on obesity related diseases, you may want to consider not only med and veg diets. You must supply stats plus time, quantity, and state of tranquility, are you watching TV whilst eating!!!!
That is an informative article and I thank you for your effort.
I and my family have been in favor of plant-based diet,for good reason.Thanks to the staple food called Enjera,made of tiny Teff grains ,our daily Caloric,Macro-and Micro-nutrient requirements are fulfilled.This is specially true when served with stews made from varieties of beans & vegetable dishes.
The first man,Adam,was a herbivore when he was a classified resident of Eden.Beef eating came much latter in time.To this date,many people adore it,despite the increasing evidence relating Beef eating with a number of non communicable chronic diseases.
The message is clear:if any one cares for his life ,it is better for her/him to eat the vegetarian way.Of course,this has to be coupled with active life styles.
Corporate Fitness
June 27, 2013
I think vegetarian diet is more perfect than Mediterranean diet.Also for our fitness we need some physical exercise with our diet.It is more helpful for our site.
Michelle Patterson
June 23, 2013
Helpful article as our family has made the decision to eat a mainly vegan diet for health reasons. There is an interesting study and book called 'The China Study' that really spurred us on.

Our two little boys have adjusted quiet well, however we are not strict vegans allowing them to eat meat and dairy. Basically we have way more than halved the amount of meat we eat, and are eating more fruits, vegs – and yes making sure we eat the ones that provide the protein, calcium etc.

I do kids parties (www.balloonaversal.com.au/kids-parties) on the weekends and it would be great to see parents offering more nutritious menu options, even vegetarian.

Great article, thanks Heidi.
SEO Youtube
June 21, 2013
This sounds good but where is the evidence that vegetarians live longer than meat eaters?
One should prefer pseudo vegetarian diet instead of of a vegan diet,people who consider vegan diet will suffer from some essential vitamins and protein deficiency which may lead to some other complications in the long run.Basically a pseudo vegetarian diet include poultry,dairy and lean meats in right proportions.Which will help improve health of anyone looking for switching from non-vegetarian diets.

Tarun
office moving
June 20, 2013
I am a first time visitor an I can say that this post is really great. Very informative and I can really use this on my research on the topic titled "Inside the Internet World". Keep up the good work.
best-anti.info
June 10, 2013
This article helps to understand how vital it is to ease meat out of a person's daily diet. I eat very little beef today; mainly chicken and fish. I have come a long ways, but there is still room for improvement. I think I will strive to eat more vegetables to help me in my desire to live a long and healthy life.
Green Smoothie Recipes
June 9, 2013
I liked this article…Let's encouragement to live healthy by consume foods and natural fibers such as green smoothie
powder and beverages, although it is very expensive. but how precious our health. Go to the herbal!!
how to make candles at home
June 8, 2013
inspiring, I eat junk food, I want to be a vegetarian. thanks for this information
I always think that vegetarian is better than any kind of diet from long ago. With this information, I'm more confident that it is a diet that really fit me 🙂
It is my understanding of our physiology that we have progressed from our cave people days. Not
withstanding the biblical implications, we started
out as predators (note our eyes face forward), and
changed over many many generations until we
arrived where we are now. Even now, we need meat for the protein, not just plants. As we evolved, we also
found berries, roots and other plant based foods were
edible. My big problem with "fad diets"
(Mediterranean, prior to that Chinese, and so on) is
the doctors keep changing their minds. Do you
remember when you were told not to eat eggs because
they are almost entirely cholesterol, and now eggs
are good? Oh yeah, as of last year, eggs were bad,
and now they are good. How about butter, then to margerine, then back to butter, and now back to
watery margerines only. A few years ago, it was
oats; then it was oats were only good because they
filled you up so you didn't eat all the other bad
stuff. A few years ago, testing showed no bad effects
of sugar – now, sugar causes Diabetes, and many other
bad side effects. I am an old guy!! I have heard it
all!!
Yes, but the Mediterranean Diet isn't a fad. It is (or was) the traditional diet of peoples living around the Mediterranean. It's a general, not a specific, diet as the people living in these areas came from slightly different regions eating different foods. It's a general perscription which is simply a healthy lifestyle than an actual diet.
My wife is a diabetic and it is because her liver produces too much sugar at night while she is asleep. She is now trying a vegan diet to help. I on the other hand like my meat, pork,beef,chicken and fish. I prefer to grill my meat and really like to smoke it with an offside heat smoker, meaning no direct heat under the meat. I like all the vegetables and again I prefer to grill them too, but with direct heat. I grill peppers,corn,asparagus,tomato's and fruits I like my lettuce in the Iceberg type.
My family has raised hogs for the slaughterhouse and they are treated better than most children with nutritional feed and all the inoculations. Not all animals are treated badly like you said. Kids today depend on the public to feed them and pretty much care for them because the parents don't want to be bothered with the healthcare, let the government do it, which means us the people. You can be what you want to be but not all animals are mistreated, their value drops if they are not well cared for.
People raise fish and shrimp in farms to help save the wild ones. We have way too many people to feed and care for so what are you planning on doing about the population, not all of us can eat grass our stomachs don't digest it so that leaves us with few options. I would like to hear from real people about real problems and how to solve the problems and not just the same old rhetoric. Do you have any real answers on what to do?
All legitimate experts on nutrition encourage us to include more unprocessed plant foods in our diet. Somehow this advice, as in the case of this article, always comes packaged with some cautionary comment about how we must think hard and consult with experts about meeting our dietary needs if we switch to a plant-based diet. But almost all the actual risk in our dietary choices has to do with the eating of animal products and our failure to eat a variety of unprocessed plants. Meat, dairy and egg consumption contributes to the most common deadly and disabling diseases from which we suffer. Furthermore, these foods are completely lacking in many nutrients that are crucial to our health. So what these articles REALLY should advise is that if we choose to embark on the hazardous practice of eating ANIMAL products, in spite of the vast evidence of the risks they pose, we must consult with a nutrition expert and plan carefully–or our health will surely suffer.
S. Rawal, MD
June 6, 2013
I think the important point of this article is not so much one's dietary label or that certain food groups are either excluded or included, rather it is one's personal awareness that food choices can result in good or bad consequences, that ultimately promotes greater healthfulness. I have unfortunately seen many young people, raised in vegetarian homes, who find themselves at a great disadvantage when in social or academic situations, where vegetarian options are few and heavily based in greasy pastas, cheesy sandwiches, or empty salads. Many of these young people have never been given proper guidance as to balancing the components of their diets, with respect to protein, carbohydrates and fats, and ultimately suffer from the limitations placed on their food options. It is scary how many of these same vegetarian young people have early onset Type 2 diabetes and heart disease, as a result of an imbalanced, high fat, high carbohydrate, low protein diet. More important than promoting one type of "diet" over another is the education of America's youth in overall good health practices, including a balanced diet rich in fresh, natural, whole foods, daily exercise, stress relief and personal accountability.
George Smith, jr.
June 6, 2013
Why is it taking us so long to realize that unprocessed plant based food is best for humans? When it is processed through animals it often adds or substracts things which affect the human body adversely. All energy originates from the sun and the most direct way which it can be utilized is likely to be the most healthy—-in the opinion if this old country physician.
Great article, thank you Ms. Godman. You summarize the different options very well. It can get a bit confusing!

No matter how the food industry spins it, you can't get away from the deluge of news regarding the horrendous quality of meat in the U.S. The sources are not bloggers and hippies. The studies are peer-reviewed with massive study groups. Our own government, the last place you go for unbiased opinions, has recently made overt moves towards a diet less reliant on animals. No amount of lobbying can hold back the stream of research confirming the obvious. Meat is a "killing industry" for everyone involved.

Right off the bat let me identify my agenda. I had quadruple bypass surgery at the age of 40, in 2011. Prior to that day, I ate meat once a day. I have done my research and I directly attribute my heart disease to the Standard American Diet. In the recovery ward, I was fed sausages, eggs, milk and turkey and slowly began to understand the bubble I was living in. By a miracle, I was presented with a very simple solution to my immediate problem.

Animals are a source of protein. They are not the only source of protein.

The animals being eaten today by Americans are in terrible shape, and represent a very poor quality of nutrition. Organic, free range, lean… blah, blah, blah. Six states have made it a crime to film animal suffering because they absolutely don't want you to see beyond the pretty cellophane package in your freezer. The meat is inedible. If you saw the cow or chicken you are about to eat, you wouldn't touch it, much less eat it.

"If slaughterhouses had glass walls, everyone would be vegetarian." – Sir Paul McCartney

Do you honestly feel that an animal raised in a pen/crate, with no exercise, no sunlight, surrounded by feces, eating byproduct feed, injected with growth hormones, antidepressants and massive amounts of antibiotics, then slaughtered, sprayed with chlorine, full of death stress hormones is a good food decision? If so, don't read any further.

Not eating meat is not a casual decision anymore; it's a matter of life or death.

Ian Welch
WholeFed.org
Commenting has been closed for this post.
Free Healthbeat Signup
Get the latest in health news delivered to your inbox!