Men's Health
What men can gain from therapy
Speaking for my gender, there are two qualities that define most men: we seldom like to ask for help, and we do not like to talk about our feelings. Combining the two — asking for help about our feelings — is the ultimate affront to many men's masculinity.
We like to think of ourselves as strong, problem-solver types. But when it comes to emotional and mental issues, men need to quit trying to bottle up their feelings and tough it out, says Dr. Darshan Mehta, medical director of the Benson-Henry Institute for Mind Body Medicine at Harvard-affiliated Massachusetts General Hospital. "Your mental health is equally as important as your physical health. Not addressing negative feelings can carry over to all aspects of your life and have a profound impact."
When to see a therapist
Depression is the most common reason men should seek professional help. Many life situations — jobs, relationships — can trigger its trademark symptoms, such as prolonged sadness, lack of energy, and a constant feeling of stress. For older men, it can also be brought on by financial anxiety about retirement, the death of a spouse or friend, or even the loss of independence, like losing the ability to drive. Left unchecked, these feelings could cause other health problems, such as rapid weight loss, insomnia, declining libido, and changes in memory. They may even lead to destructive behavior like alcohol or opioid dependence.
"While men may recognize these changes when they occur, they may not know the root cause, or if they do, what they can do about it," says Dr. Mehta. This is when a therapist can lend a hand — or ear. "A therapist can help identify the source of your problems and then help resolve them," he adds.
How to find a therapist
First, talk with your doctor about your situation, how you feel, and your symptoms. He or she will no doubt know therapists who can help with your specific issues. There are other places to start besides your primary care doctor, too. For example, many employee health care plans offer confidential help lines where you can ask questions and find therapists in your network. Another source is the National Alliance on Mental Illness Helpline (1-800-950-6264).
There are many kinds of professionals who offer many different types of therapy. Their individual approaches are based on their particular training and experience. The main ones include:
Psychiatrist. A doctor with a medical degree who can prescribe medication. He or she often helps with more severe issues, such as major depression, bipolar disorder, and schizophrenia.
Psychologist. A professional who has a PhD or a PsyD in clinical psychology. He or she can treat a full range of emotional and psychological issues, such as depression, anxiety, and substance abuse, but in most states cannot prescribe medication.
Licensed Professional Counselor (LPC). He or she has a master's degree plus 2,000 hours of supervised psychotherapy experience. This type of mental health professional focuses on the problems of everyday living, like stress and anxiety, relationship conflicts, and mild depression.
Clinician Nurse Specialist. Like psychiatrists, he or she can prescribe medication. This type of professional works either independently or in collaboration with a supervising physician.
Licensed Social Worker/Licensed Clinical Social Worker/Licensed Independent Clinical Social Worker. These mental health professionals assess and treat people living with mental illness and substance abuse issues. By providing group therapy, outreach, crisis intervention programs, and social rehabilitation, social workers help to ease clients back into their communities and daily lives. Clinical social workers provide care through numerous avenues, including hospitals, family service agencies and organizations like the U.S. Veteran's Administration.
What to expect
Your therapist should help you establish goals of care and then outline a strategy to meet them. This may include a combination of therapy during regular sessions as well as "homework" to follow in between visits. Weekly visits are typical. Yours may be more or less frequent than that depending on how you respond to the therapy. After your initial treatment sessions, you might return periodically for "booster" visits to prevent a future relapse.
Do not give up if you do not feel a strong connection with the first therapist you try, says Dr. Mehta. "Try someone else and do not get discouraged. The goal is to find the right person who can guide you." While therapy may feel awkward at first, most men soon recognize its value, he adds. "Once they make that connection with a therapist, they are quite receptive to therapy and welcome what it can offer."
Watch the video below to learn more about depression in men:

About the Author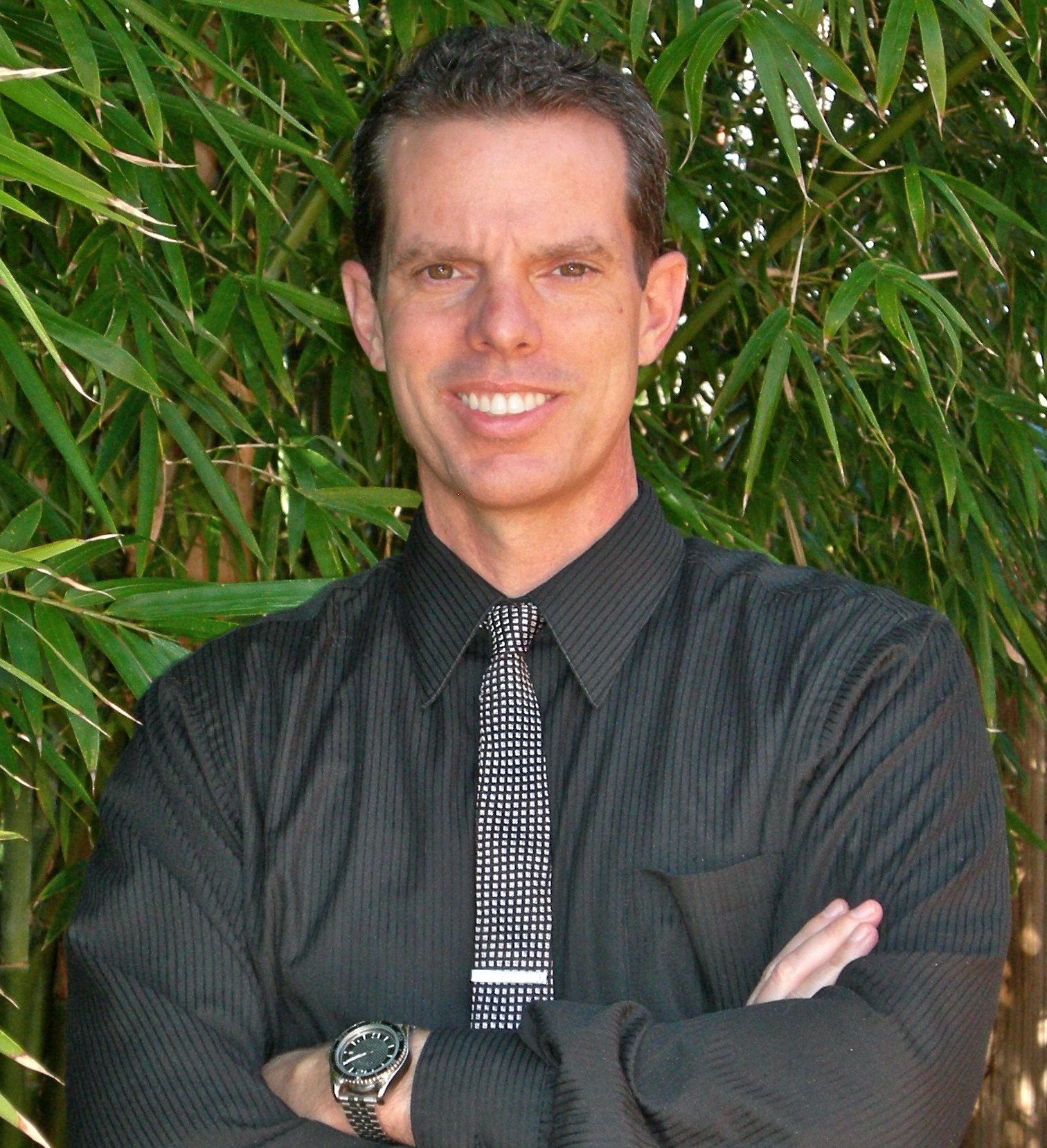 Disclaimer:
As a service to our readers, Harvard Health Publishing provides access to our library of archived content. Please note the date of last review or update on all articles.
No content on this site, regardless of date, should ever be used as a substitute for direct medical advice from your doctor or other qualified clinician.
Comments
Very good article to read, i'd like to thank the writer illustrating to me the difference between psychiatric and psychologist. I just want to mention that people near to patient have a huge impact weather the person needs to visit a doctor and asks him about recommending specialized therapist, since many of people say that aspirin and sleeping(rest) is the medication.
Great Article. I had a good experience filling forms online and happy to share it with you. I am sure at least once in your life you had to fill out a form. I use a simple service http://goo.gl/6zJ9J6 for forms filling. It definitely makes my life easier!
Alison zambon
May 27, 2016
We (LCSWs) can diagnose and receive reimbursement from 3rd party payers (commercial as well as Medicare) for our clinical services.
Patrick Dougherty, M.A.,L.P.
May 26, 2016
Wow, this article, for so many reasons, seems like it was written 30 years ago. Very disappointing. A very shallow look at what gets in the way of men getting into therapy and a very erroneous view of social workers and marriage and family therapists. As a male psychologist it left me embarrassed. Please do your homework next time.

Patrick Dougherty
Kim Reynolds
May 26, 2016
As for LCSW, you got it wrong. We provide psychotherapy in a variety of settings, often along side psychiatrists. We diagnose, assess and may connect clients to resources. Please research and correct this post. Thank you.
It's interesting to me that social work is a field dominated by woman, and psychology until recently mostly men.

I add to this — as an lcsw-r I have a psychoanalytic degree and practice therapy. But I honor my years as a discharge planner in a hospital setting as it heightened my awareness to needs and deficits in the city where I work. Many of my lcsw colleagues are behaviorally or analytically trained therapists.
Jillian Szilagyi
May 26, 2016
Dear Mr. Solan,

Your description of social worker misrepresents the clinical supports available to members of your audience looking for appropriate guidance. In my state of practice, Licensed Clinical Social Workers (LCSW) have earned the two-year MSW which includes 1000 practice hours, have passed the Board of Social Work practice exam, have passed a Rules and Laws exam, and have completed 3,000 hours of clinical, supervised work with individuals, families, and/or groups. Many LCSWs and CSWAs (clinical social work associate – those working toward the LCSW) are employed in hospitals and behavioral health clinics to provide clinical assessments. LCSWs working in private practice can diagnose mental disorders and provide psychotherapy and/or non-pharmeceutical, behavioral interventions. Please revise your description to best inform your audience. Social workers don't just connect people to resources, they ARE a resource for individuals. Thank you.
Please revise your definition of a Clinical Social Worker. What you have printed is woefully lacking in precision, and does come close to describing the skills and training of a Social Worker. Contrary to popular belief, our training is very different from a counselor.
Please correct your erroneous definition of clinical social worker. Thank you
That's a very limited definition of "social worker." What you describe sounds like a case manager, who is a very helpful resource for those in crisis. However that position is open to people with a wide variety of educational and work experiences. Social workers have degrees, some obtain licensure, some provide direct counseling on a variety of issues (not limited to "social problems" whatever that means), some are researchers, some are policy advocates, some are case managers, and so on. If you are trying to direct people to mental health treatment, Licensed Clinical Social Workers are an excellent resource but please make sure you clarify your definition.
I am disappointed in the very limited definition of clinical social worker provided in this article. Clinical social workers make up the largest professional group of mental health practitioners in the United States, occupying roles such as those mentioned in the article, but also working as therapists, counselors, etc. This article perpetuates a stereotype of the social work profession that limits the way in which affiliated professionals view our work, and also pigeon-holes social workers into a role as only being "resource navigators." Our training is extensive and broad, and stretches into professional arenas not even mentioned in the above definitions such as policy professionals, health administration, non-profit CEOs, social entrepreneurs, etc. Please consider revising your article.
Gregory Wright, NASW Public Relations Manager
May 26, 2016
Mr. Solan:

The National Association of Social Workers (NASW) respectfully requests you correct the definition of social workers in this article. Your definition of clinical social workers is inaccurate and does not convey the full scope of services social workers provide.

Clinical social workers are the largest group of mental health care providers in the United States. They do far more than "solving social problems, connecting clients with appropriate resources, and helping with referrals to other professionals, if needed," as your article states.

Social workers also follow educational and licensing requirements and an NASW Code of Ethics that sets them apart from other mental health professionals, including counselors. Part of the Code of Ethics calls on social workers to provide services to all, no matter their income, ethnicity, religion, sexuality or gender expression.

Mental health social workers assess and treat people living with mental illness and substance abuse issues. Such services include individual and group therapy, outreach, crisis intervention, social rehabilitation, and teaching them skills needed for everyday living.

They also plan supportive services to help clients ease back into society.

Mental health social workers, who may be known as clinical social workers, work in various sectors. These include the U.S. Veterans Administration, in hospitals, family service agencies and local governments.

Please change the definition of social workers in your article to reflect this information.
Very inspiring message, especially for Asian men brought up to be "manly".
One of the larger problems to why "Men" are not as inclined to seek "help". There are several and I will try to detail some so that if any professional in the field may look to these as barriers to potential clients.
The first would be the old phrase, "time is money". What I mean by this is that in most cases it is still men predominantly who are working. Either full time and unmarried, or married and working overtime. The cost to a male is double, for any time he takes off. To seek help. He is not getting paid, and then his wallet gets thinner by the hour, talking to you. This double whammy sets in practical terms why any logical person who is may be outwardly functional ,will not seek help till broken.
The second, would be the hard stigma attached to such things. Despite efforts to decrease this they have not filtered down to change personal views. The most notable is in the military. Where it has been identified to be such an issue that they do Advertise help on a regular basis. But why is it having such a lag? See my first point above.
The final issue could be methodology. From what I have read about talk therapy specifically, is it was based upon how well it works. However, when this was being crafted as a practice, the most frequent clients were and still are, predominantly women. How men respond work through and respond and recover in ways not included in such methods is something I have not been able to find research into. If you have any references, I would love to see them put to the public view.
Your description of social workers is very limited. Some social workers work in agencies where they focus on solving social problems. Other social workers practice in settings such as hospitals, where they connect clients with appropriate resources and help with referrals to other professionals in addition to providing short-term individual and family treatment during the hospitalization. Many social workers provide individual and/or group therapy for all the same issues that psychiatrists and psychologists treat. Psychiatrists, nurse practitioners, and clinical nurse specialists can prescribe medication. Psychologists have been trained in providing psychological testing and have a research focus in their training. Social workers can work on social problems on a macro level, and they can perform case management functions. All of these disciplines can provide psychotherapy to clients. Many go on for additional training at institutes in order to do so.
I live this addendum. Thanks for adding it.
Thanks for your comment- I agree! I was going to post/share the blog to inform about men and therapy, however being a licensed clinical social worker and psychotherapist with 1,500 post grad school hours of professional supervision, I cannot share this blog. I do hope the author educates himself on the field of social work- the largest group of mental health providers in the country.
As a Licensed Marriage and Family Therapist (LMFT) who sees many men in my practice, I was disappointed that LMFT is not listed as one of the recommended therapists.
It is very interesting to me, having crashed (as a woman, mid-life) with severe depression and anxiety, and having experienced the social isolation of judgment that comes with asking for more 'balance' in family life that is dominated by a spouse's work and the demands of raising a large family, that one of the 'tips' that helps with depression, namely exercise, can actually act as an anti-depressant, meaning the person involved may continue to be in denial about their depression because their 'exercise' makes them feel good and keeps them from taking medication. Their family life may be falling apart because it is 'out of balance' and yet there is no problem because the 'breadwinner' is strong enough to 'keep marching on'… How this issue gets overcome is baffling to me because both exercise and a strong work ethic of 'excellence' are highly praised in men. These two things become 'crucial' to their sense of worth and yet these two things also, ironically have the capacity to undermine the very family life that they are supposedly working for. My deep feeling is that questions of 'deeply held values' need to be at the forefront of 'flagging' for men whether they might need to take a mental health checkup…and that 'anger' (especially passive anger which is suppressed) should reclaim its label of just being an emotion that flags that something that needs to be addressed. Focusing on 'violent' anger for men does men a disservice by not allowing them to explore what is at the heart of who they are and who they long to be…Positive and negative are just human labels that we apply to make our emotional world feel tidy….but it's not that black and white…as anyone whose experienced rage or anger during depression, knows all too well… Thank you for posting this article. It is important, especially for men to take the lead and show other men, that there is no shame in being human…whether male or female…
This is a good one.the ego in men is a very difficult thing to counsel.but my question is : Can a very poor man get this services.is it also useful for the feminine too?pls here in BLACK WEST AFRICA.We hardly do this.How can we get this beautiful knowledge downloaded for better understanding to us
.thank you 😊
Carol Corpuel
May 23, 2016
This is an excellent article, succinct and informative. Although some might say it's "an unfair stereotype of the male gender" the message will no doubt ring true for many. As a Psych CNS I praise the author for his logical and friendly approach to a subject that may oftentimes be avoided. Kudos and thanks to you for posting it.
Commenting has been closed for this post.
Free Healthbeat Signup
Get the latest in health news delivered to your inbox!