Child & Teen Health
Keeping children safe around cosmetics
When we think about household products that need to be kept out of the reach of small children, we usually think about medications and cleaning products. We don't usually think about cosmetics. But a study published in the journal Clinical Pediatrics shows that we need to think about cosmetics too.
How many childhood injuries are due to cosmetics?
Researchers used the National Electronic Injury Surveillance System to look at data about children younger than 5 who were treated in US emergency departments for cosmetics-related injuries between 2002 and 2016.
They found that in that time period, almost 65,000 children went to the emergency department because of a cosmetics-related injury. That's a little more than 4,000 every year. About 60% of children injured were younger than 2, and 40% were ages 2 to 4. The vast majority suffered minor injuries. Only 6.4% (about 1 in 15) needed to be hospitalized. Not surprisingly, children younger than 2 were most likely to be hospitalized. There were no fatalities.
Which cosmetics are often involved?
When looking at the injuries, the researchers found:
28% were from nail care products
27% from hair care products (including things like hair dye, or chemicals used for straightening or permanent waves)
25% from skin care products (including sunscreen)
13% were from fragrances.
Almost all — 99% — of the injuries occurred at home.
The injuries were most often poisonings or chemical burns. Here are the products that were the biggest offenders:
nail polish remover (contains acetone, which can be poisonous)
fragrance (the most common cause of eye injuries)
hair relaxer and permanent wave solutions (the most common cause of hospitalization).
The authors point out that cosmetics are often "colorful, visually appealing, easy to open and use." They also often smell good, even like food. Obviously, with curious toddlers and preschoolers, this is a recipe for disaster. Add that to the fact that children see their parents using them all the time — and love to imitate what their parents do.
How can parents and caregivers prevent injuries from cosmetics?
So, what can parents and caregivers do?
Keep cosmetic products out of reach. This is the simplest and most important thing to do. Think of them the same way you'd think of medications or cleaning fluids, and keep them either up high or in a secured container.
Make thoughtful purchases. Only buy the cosmetic products you really need and use — and if possible, avoid buying products that might be particularly appealing and interesting to toddlers (or that look like food, as many do).
Throw out any cosmetic products you aren't using. Keep your supply as lean as possible.
Have the Poison Control Center phone number handy: 800-222-1222. They have a database that has information on literally anything your child might get into. Have the product with you when you call.
If your child gets anything in his or her eyes, flush the eyes immediately with lots of cold water while you are calling for help.
While you should always call in an emergency, the Poison Control Center also has a website that can give you information on whether something is poisonous — and what to do.
Follow me on Twitter @drClaire
About the Author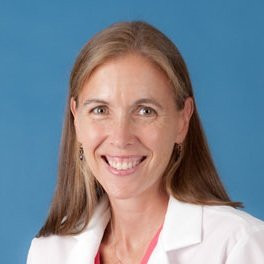 Claire McCarthy, MD, Senior Faculty Editor, Harvard Health Publishing
Claire McCarthy, MD, is a primary care pediatrician at Boston Children's Hospital, and an assistant professor of pediatrics at Harvard Medical School. In addition to being a senior faculty editor for Harvard Health Publishing, Dr. McCarthy …
See Full Bio
View all posts by Claire McCarthy, MD
Disclaimer:
As a service to our readers, Harvard Health Publishing provides access to our library of archived content. Please note the date of last review or update on all articles.
No content on this site, regardless of date, should ever be used as a substitute for direct medical advice from your doctor or other qualified clinician.
You might also be interested in…
Harvard Women's Health Watch
What's your most important health concern? Chances are, you'll find an article discussing it in a recent issue of Harvard Women's Health Watch. Are you at risk for heart disease? If you eat a balanced diet, are supplements necessary? Will new drugs help prevent breast cancer? Can simple exercises like stretching and walking have a noticeable impact on my health? Subscribe now for answers to questions like these!
Read More
Free Healthbeat Signup
Get the latest in health news delivered to your inbox!