Staying Healthy
Is snuff really safer than smoking?
The FDA says yes, but only in regard to the risk of lung cancer.
By

Robert H. Shmerling, MD, Senior Faculty Editor, Harvard Health Publishing; Editorial Advisory Board Member, Harvard Health Publishing
Snuff is a smokeless tobacco similar to chewing tobacco. It rarely makes headlines. But it certainly did when the FDA authorized a brand of snuff to market its products as having a major health advantage over cigarettes. Could this be true? Is it safe to use snuff?
What did the FDA authorize as a health claim?
Here's the approved language for Copenhagen Classic Snuff:
If you smoke, consider this: switching completely to this product from cigarettes reduces risk of lung cancer.
While the statement is true, this FDA action — and the marketing that's likely to follow — might suggest snuff is a safe product. It's not. Let's talk about the rest of the story.
What is snuff, anyway?
Snuff is a form of tobacco that's finely ground. There are two types:
Moist snuff. Users place a pinch or a pouch of tobacco behind their upper or lower lips or between their cheek and gum. They must repeatedly spit out or swallow the tobacco juice that accumulates. After a few minutes, they remove or spit out the tobacco as well. This recent FDA action applies to a brand of moist snuff.
Dry snuff. This type is snorted (inhaled through the nose) and is less common in the US.
Both types are available in an array of scents and flavors. Users absorb nicotine and other chemicals into the bloodstream through the lining of the mouth. Blood levels of nicotine are similar between smokers and snuff users. But nicotine stays in the blood for a longer time with snuff users.
Why is snuff popular?
According to CDC statistics, 5.7 million adults in the US regularly use smokeless tobacco products — that's about 2% of the adult population. A similar percentage (1.6%) of high school students use it as well. That's despite restrictions on youth marketing and sales.
What accounts for its popularity?
Snuff may be allowed in places that prohibit smoking.
It tends to cost less than cigarettes: $300 to $1,000 a year versus several thousand dollars a year paid by some smokers.
It doesn't require inhaling smoke into the lungs, or exposing others to secondhand smoke.
Snuff is safer than cigarettes in at least one way — it is less likely to cause lung cancer.
It may help some cigarette smokers quit.
The serious health risks of snuff
While the risk of lung cancer is lower compared with cigarettes, snuff has plenty of other health risks, including
higher risk of cancers of the mouth (such as the tongue, gums, and cheek), esophagus, and pancreas
higher risk of heart disease and stroke
harm to the developing teenage brain
dental problems, such as discoloration of teeth, gum disease, tooth damage, bone loss around the teeth, tooth loosening or loss
higher risk of premature birth and stillbirth among pregnant users.
And because nicotine is addictive, using any tobacco product can quickly become a habit that's hard to break.
There are also the "ick" factors: bad breath and having to repeatedly spit out tobacco juice.
Could this new marketing message about snuff save lives?
Perhaps, if many smokers switch to snuff and give up smoking. That could reduce the number of people who develop smoking-related lung cancer. It might even reduce harms related to secondhand smoke.
But it's also possible the new marketing message will attract nonsmokers, including teens, who weren't previously using snuff. A bigger market for snuff products might boost health risks for many people, rather than lowering them.
The new FDA action is approved for a five-year period, and the company must monitor its impact. Is snuff an effective way to help smokers quit? Is a lower rate of lung cancer canceled out by a rise in other health risks? We don't know yet. If the new evidence shows more overall health risks than benefits for snuff users compared with smokers, this new marketing authorization may be reversed.
The bottom line
If you smoke, concerns you have about lung cancer or other smoking-related health problems are justified. But snuff should not be the first choice to help break the smoking habit. Commit to quit using safer options that don't involve tobacco, such as nicotine gum or patches, counseling, and medications.
While the FDA's decision generated news headlines that framed snuff as safer than smoking, it's important to note that the FDA did not endorse the use of snuff — or even suggest that snuff is a safe product. Whether smoked or smokeless, tobacco creates enormous health burdens and suffering. Clearly, it's best not to use any tobacco product.
Until we have a better understanding of its impact, I think any new marketing of this sort should also make clear that using snuff comes with other important health risks — even if lung cancer isn't the biggest one.
Follow me on Twitter @RobShmerling
About the Author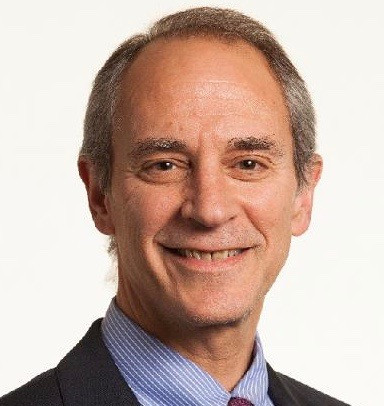 Robert H. Shmerling, MD, Senior Faculty Editor, Harvard Health Publishing; Editorial Advisory Board Member, Harvard Health Publishing
Dr. Robert H. Shmerling is the former clinical chief of the division of rheumatology at Beth Israel Deaconess Medical Center (BIDMC), and is a current member of the corresponding faculty in medicine at Harvard Medical School. …
See Full Bio
View all posts by Robert H. Shmerling, MD
Disclaimer:
As a service to our readers, Harvard Health Publishing provides access to our library of archived content. Please note the date of last review or update on all articles.
No content on this site, regardless of date, should ever be used as a substitute for direct medical advice from your doctor or other qualified clinician.