By

Patrick J. Skerrett

, Former Executive Editor, Harvard Health Publishing
My fingers hate diabetes. Several times a day they get poked with a sharp, needle-like lancet. The drops of blood they give up tell me how my blood sugar roller coaster is doing. That's really important information I need to determine whether to eat, exercise, or give myself some insulin.
It would be such a treat to check my blood sugar (glucose) without pricking a finger, squeezing out a drop of blood, and placing it on a small test strip attached to a meter. Help may be on the way—though I'm not expecting any big breakthroughs for another few years—as researchers across the country explore prick-free ways to measure blood sugar.
Here are three interesting approaches.
An implantable sensor. University of California, San Diego researchers have developed a titanium sensor the diameter of a quarter that is implanted under the skin. "It takes about a minute to place the sensor in the abdomen or under the collarbone," says lead developer David A. Gough. It continuously measures blood glucose and wirelessly sends the information to a data receiver worn on a belt or carried in a pocket. In tests in pigs, the sensor worked for more than a year. The technology is now being tested in a small clinical trial in humans. If it turns out to be safe, a larger trial will test if it's an effective alternative to current blood-sugar monitors.
A glucose-sensing tattoo. Ultra-tiny beads originally designed to detect glucose in cell cultures could someday do the same thing in humans. Heather A. Clark and her colleagues at Northeastern University are experimenting with injecting glucose-detecting nanosensors under the skin. Shining light of a particular wavelength on this functional tattoo makes it light up. The amount of light the tattoo gives off corresponds to the amount of glucose in the fluid surrounding the sensors. The group has already developed a light and optical filter that work with an iPhone, and are in the process of creating a data-processing app that would turn an iPhone into a blood sugar meter. MIT researchers are working on a similar type of tattoo using tiny tubes of carbon wrapped around a glucose-sensitive material.
Testing tears. The eyes, the say, are windows to the soul. If Arizona State University researchers successfully develop their TOUCH Tears device, the eyes will also be windows to blood sugar. The device has a wick made of highly absorbent gel that you touch to the white of an eye for a second. It captures a small amount of tear fluid and routes it to a sensor that measures the concentration of glucose. Lead researcher Jeffrey T. LaBelle and his colleagues have teamed up with the Mayo Clinic to develop and test tear glucose monitoring technology. University of Michigan researchers are also working on ways to detect glucose in tears.
For many people with diabetes, especially those who take insulin, accurate blood sugar readings are absolutely essential to safely controlling the disease. Any new methods must be at least as precise and reliable as measuring glucose in a drop of blood. All of the researchers I talked with cautioned that it will take several years of development and testing for their approaches to hit that standard. I'm keeping my fingers crossed that one or all of them succeed.
About the Author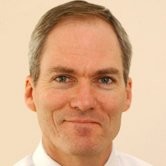 Patrick J. Skerrett, Former Executive Editor, Harvard Health Publishing
Pat Skerrett is the editor of STAT's First Opinion and host of the First Opinion podcast. He is the former editor of the Harvard Health Blog and former Executive Editor of Harvard Health Publishing. Before that, he was editor of …
See Full Bio
View all posts by Patrick J. Skerrett
Disclaimer:
As a service to our readers, Harvard Health Publishing provides access to our library of archived content. Please note the date of last review or update on all articles.
No content on this site, regardless of date, should ever be used as a substitute for direct medical advice from your doctor or other qualified clinician.