Child & Teen Health
HPV vaccine: A vaccine that works, and one all children should get
Human papillomavirus, or HPV, is the most common sexually transmitted infection. Most of the time, the body clears it without problems. But when it doesn't, it can lead to cancer. HPV is the leading cause of cervical cancer, and it can also lead to cancers of the vagina, vulva, penis, anus, and mouth. Every year, there are more than 40,000 cases of cancer caused by HPV.
The HPV vaccine can prevent most of them.
Research shows the HPV vaccine is effective
A study published in the journal Pediatrics underlined just how effective the vaccine is. Researchers studied women ages 13 to 26 between 2006 and 2017, looking at their protection against different strains of HPV. They studied women because initially the vaccine was given only to women, so we have the longest data about its effects in women. What they found was really encouraging. Not only did the vaccine seem to protect against the strains covered by the vaccine, but women who got it were less likely to be infected by other strains, showing that the vaccine has cross-reactivity against other strains of HPV.
What was even more encouraging was that over the 10-year period, even women who didn't get the vaccine became less likely to be infected with HPV. This is called herd immunity. By making the infection less common, those who are vaccinated help protect other people.
All of this is great news — and yet only about half of US teens are fully vaccinated against HPV. For comparison, 94% of US children have had both doses of MMR when they start kindergarten.
What makes some families hesitate about the HPV vaccine?
For some families, the fact that the vaccine prevents a sexually transmitted infection makes parents squeamish. While it's understandable that parents of 11- and 12-year-olds (when vaccination usually begins, although it can be given as early as 9) might not think that their child needs to be protected against a sexually transmitted infection, vaccinating early makes sense. The vaccine works best if vaccination is complete well before they start having sex — and being realistic, not only is it hard to predict exactly when that will happen, but once teens get older it's not always as easy to be sure they go to the doctor and get vaccinated. Doing it early ensures their protection.
And for parents who worry that giving the vaccine could somehow be perceived as permission to have sex, and might make teens more likely to do so, research shows that this doesn't happen.
Parents also worry about the safety of the HPV vaccine. We have now had many years of experience with the vaccine, with many thousands of doses. The vast majority of side effects are mild, such as fever or muscle pain, and last only a day or two. Some teens feel faint after getting it, which is why it's recommended that they sit or lie down for about 15 minutes afterward. While unexpected allergic reactions can always occur, lots of very careful research has not shown any serious side effects from the vaccine.
The bottom line
The bottom line: the HPV is a safe, effective vaccine that helps to prevent cancer. Whenever we are given a chance to prevent cancer, we should take it.
Follow me on Twitter@drClaire
About the Author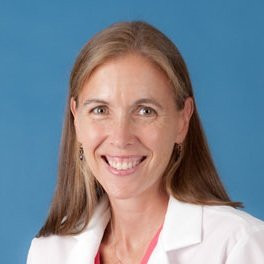 Claire McCarthy, MD, Senior Faculty Editor, Harvard Health Publishing
Claire McCarthy, MD, is a primary care pediatrician at Boston Children's Hospital, and an assistant professor of pediatrics at Harvard Medical School. In addition to being a senior faculty editor for Harvard Health Publishing, Dr. McCarthy …
See Full Bio
View all posts by Claire McCarthy, MD
Disclaimer:
As a service to our readers, Harvard Health Publishing provides access to our library of archived content. Please note the date of last review or update on all articles.
No content on this site, regardless of date, should ever be used as a substitute for direct medical advice from your doctor or other qualified clinician.
You might also be interested in…
Harvard Health Letter
Want to reduce pain in your knees and be more active? Eat smarter and reduce your risk for a heart attack? Improve your flexibility and balance so you don't fall? Sleep the entire night so you have more energy during the day? Take control of your health right now! In Harvard Health Letter, you'll find easy remedies and solutions to these common challenges and more.
Read More
Free Healthbeat Signup
Get the latest in health news delivered to your inbox!