Harvard Health Blog
Can the weather really worsen arthritis pain?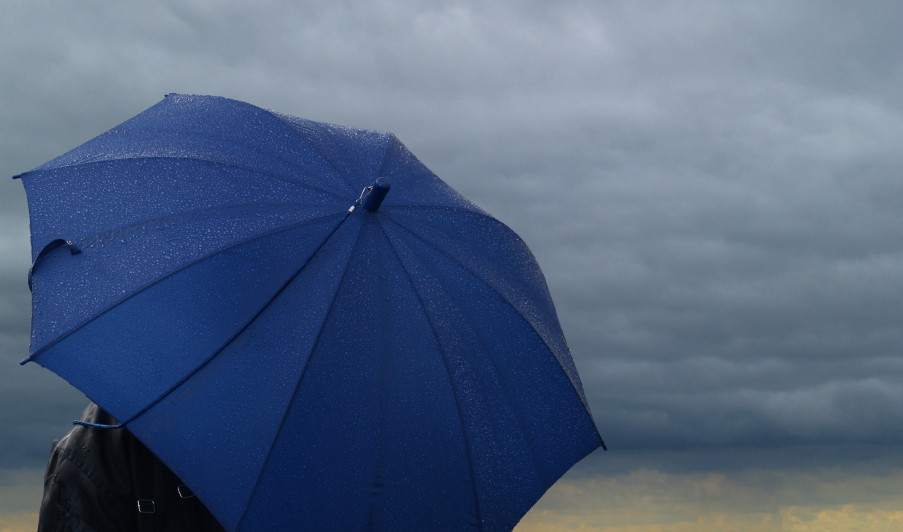 If you have arthritis, you may have noticed that the weather affects your symptoms. I hear it from my patients all the time.
If it's true that the weather can worsen arthritis pain, how does that work? Is there any scientific evidence to explain it? People have been asking these questions for many years without finding good answers. But that's not keeping researchers from trying to understand it better.
What we (think we) know
Past studies examining the effect of rain, humidity, and other weather-related factors on symptoms of arthritis have been inconclusive, and in some cases, contradictory. Some suggest that the key variable is rising barometric pressure. Other studies found just the opposite — that falling pressure could provoke joint pain or stiffness. There have even been attempts to artificially vary environmental conditions to mimic weather changes, such as placing arthritis sufferers in barometric chambers and varying the pressure up and down.
Despite this, we still don't know whether it is one particular feature of the weather or a combination of features that matters. There are many potential factors — humidity, temperature, precipitation, and barometric pressure among them. Even if we could precisely identify what about weather affects arthritis pain and stiffness, we're still not sure why — biologically speaking — weather should have any impact on joint symptoms.
Having reviewed the studies, I find myself not knowing how to answer my patients who ask me why their symptoms reliably worsen when the weather is damp or rain is coming, or when some other weather event happens. I usually tell them that, first, I believe there is a connection between weather and joint symptoms, and second, researchers have been unable to figure out just what matters most about the weather and arthritis symptoms or why there should be a connection.
The newest studies
In recent years, several new studies have weighed in on the question of whether weather has an impact on arthritis symptoms. And all 3 found that yes, indeed, weather matters!
In the first study, Dutch researchers enrolled 222 people with osteoarthritis of the hip — the most common, "wear-and-tear" type of arthritis — and compared their reported symptoms with a variety of weather variables. They found that over a two-year period, pain and stiffness were slightly worse with rising barometric pressure and humidity, although the overall average impact was small.
The second study included more than 800 adults living in one of six European countries and who had osteoarthritis of the hip, knee, or hands. Although changes in weather did not seem to affect symptoms, higher humidity was linked with increasing pain and stiffness, especially in colder weather.
A third study recruited more than 2600 "citizen scientists" with chronic pain (mostly due to various types of arthritis) to report daily symptoms through their cell phones. Researchers compared symptom reports for more than a year with data regarding local weather and found "modest relationships" between pain and higher humidity, lower atmospheric pressure and higher wind speed. (Yes, higher wind speed correlated with pain – that's a new one to me!)
So, while these studies varied in the specifics, we now have a bit more evidence linking weather to joint symptoms.
So what?
It's a fair question. After all, even if we could prove a clear and powerful impact of weather on symptoms of arthritis, how is that helpful to know? It's not as if doctors are likely to suggest that a patient move to a more arthritis-friendly climate. It's even less likely that patients would follow such a recommendation. Until we can control the weather or our internal environments with precision, these new studies probably have little impact for the individual arthritis sufferer.
However, identifying a link between a particular type of weather and joint symptoms might help us understand the causes and mechanisms of arthritis symptoms. And that might lead to better treatments or even preventive strategies. In addition, figuring out why some people seem to feel worse in certain circumstances while others notice no change (or even feel better) in those same environments could help us understand subtle differences between types of arthritis or the ways individuals respond to them.
"Everyone keeps talking about the weather…
…but no one is doing anything about it." That's an old line but, of course, there's truth to it. But even if weather does affect the symptoms of arthritis and there's nothing that can be done about the weather, that doesn't mean there's nothing to be done about the arthritis! There are more treatment options than ever before, with and without the use of medications. If you have significant and persistent joint pain, stiffness, or swelling, see your doctor — rain or shine.
About the Author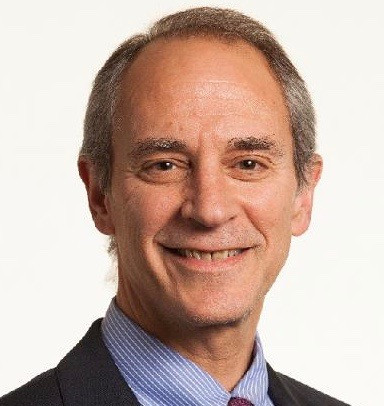 Robert H. Shmerling, MD, Senior Faculty Editor, Harvard Health Publishing
Dr. Robert H. Shmerling is the former clinical chief of the division of rheumatology at Beth Israel Deaconess Medical Center (BIDMC), and is a current member of the corresponding faculty in medicine at Harvard Medical School. …
See Full Bio
View all posts by Robert H. Shmerling, MD
Disclaimer:
As a service to our readers, Harvard Health Publishing provides access to our library of archived content. Please note the date of last review or update on all articles.
No content on this site, regardless of date, should ever be used as a substitute for direct medical advice from your doctor or other qualified clinician.
Comments
Chris greene
December 26, 2015
Common risk factors for OA of the knee are genetics, being overweight, joint injury, overuse of the joint, and having other forms of arthritis, the pains are horrible during winter.
There are different opoitns and though they all have side effects, he should look into radioactive implants. They are tiny seeds which do not harm those around him and seem to be better than the surgical resection and/ or radiation. He just needs to have a explanation of all the opoitns and statistics. If he is older like 70 it progresses less quickly.
richard carr
November 30, 2015
As I understand it the information transferred in our nerves is an electro chemical communication system which would be very susceptible in our bodies as it is in our environment I would look at our Alpha Beta Theta waves. Most likely barometric, temperature and humidity
Winter is horrible for arthritis patients. The joint pains severity is more. Having good diet and slight excercise helps in getting over the problem.
Laila Durrani
November 22, 2015
This is exactly what i was thinking about!
Arthritis and Osteoarthritis are some of the greatest issues, special in winters. I'm going to share some info of your's on my blog too. Thanks
Commenting has been closed for this post.
Free Healthbeat Signup
Get the latest in health news delivered to your inbox!