By

Wynne Armand, MD, Contributor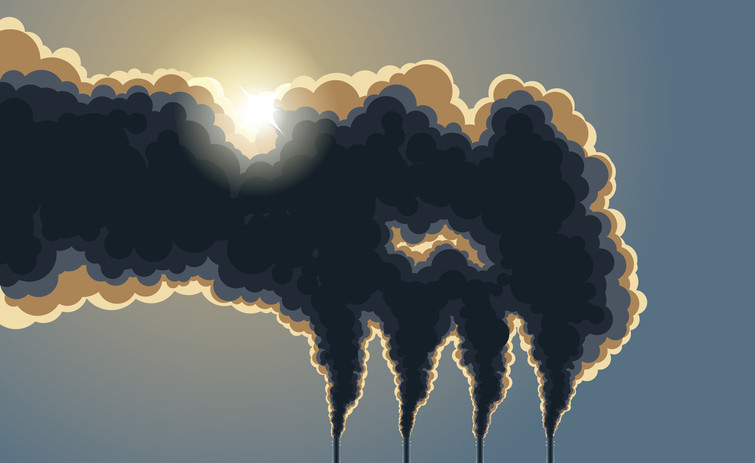 Eat plenty of fruits and vegetables. Get regular exercise. Don't smoke. Control high blood pressure, diabetes, and cholesterol. These are age-old words of wisdom for a healthful life. But when was the last time your doctors told you to avoid exposure to pollution? Accumulating evidence about the impact of pollution on our health suggests that this should be another recommendation — though it wouldn't be easy to follow.
What is pollution?
A simple description of pollution is anything introduced into the environment by humans and that harms human health or ecosystems. As such, there are many kinds of pollution — in the air, water, and soil — which can take the form of gases, heavy metals, chemicals, bacteria, and even noise.
Let's focus here on air pollution. Outdoor air pollution includes the burning of fossil fuels (coal, gas, oil) and wildfires. These generate noxious gases, smog (created by ground-level ozone), and soot (fine particles) that are harmful to breathe. Among the contributors to indoor air pollution are fireplaces and home cookstoves that use gas, coal, or biomass fuels such as wood or crop waste that are sometimes used in low-income countries.
Air pollution is a complex and vicious cycle. Its toxic effects are worsened by increased temperatures. Higher temperatures in turn increase the risk of uncontrolled wildfires and the use of energy (think of air conditioners). Both can release greenhouse gases that further drive climate change, which in turn raises temperatures and feeds other extreme weather around the globe, an ever-worsening cycle that continues to repeat.
In the United States, air pollution has improved quite a bit since the passage of the Clean Air Act in 1970. However, some air pollutant levels have risen in the last few years, and air pollution continues to have serious ongoing health impacts, both nationally and globally.
How does air pollution affect your health?
Numerous studies over the years have repeatedly shown that increased outdoor air levels of fine particulate matter correspond to increased hospitalizations for heart disease,stroke, diabetes, pneumonia, chronic obstructive pulmonary disease exacerbation, and other serious health problems. Both long-term exposure and short-term exposure seem to matter.
A study published this year looked at global models of pollution levels and risk assessments of the world population over 14 years. It ties fossil fuel combustion alone to nearly nine million premature deaths worldwide in 2018 — that's one in five deaths — including more than 350,000 in the US. Most of these deaths are due to heart attacks and strokes.
Who is especially vulnerable to the potential effects of air pollution? Anyone who is elderly, young, or pregnant, and anyone with underlying diseases such as a heart or a lung condition. Additionally, people living in low-income communities, which are often situated near industrial plants or high-traffic areas, are disproportionately affected.
What can you do to reduce the harms of pollution?
Use the air quality index (AQI) as a guide to help you. The EPA developed the AQI to measure the air quality. You can track it specifically for where you live at AirNow. When the AQI is in the unhealthy zones, try to avoid outdoor activities, especially near traffic-congested areas. Stay indoors and close the windows while using air conditioners and fans when it's hot, if possible, to keep you from getting overheated. Or, when you go outside, wear a mask: cloth masks and surgical masks may help with larger particles, but only certain masks like N95s will filter fine particles. It also helps to change your clothes upon your return home.
Be thoughtful about transportation. Think about healthier alternatives to driving whenever you can. Buy local produce, if this is an option for you, to further cut down on global shipping and transportation that contribute to air pollution. And when driving, don't idle your car (note: automatic download), which is estimated to waste three billion gallons of fuel and generate 30 million tons of the major greenhouse gas carbon dioxide per year in the US.
Change out your gas stove. When it is time for a new stove, choose induction or electric stoves over gas stoves. Induction cooktops not only avert indoor pollution, but also use the least amount of energy.
Consider using air purifiers. Although they do not remove all pollutants, they can improve indoor air quality. Choose an air purifier that has a high clean air delivery rate (CADR) matched for the size of your room.
Replace filters. Changing your air conditioner and air purifier filters regularly will improve your air quality and reduce energy use.
Promote clean, renewable energy. Whether it's opting for a 100% renewable energy plan or voting for leaders that prioritize renewable energy, taking steps to decrease fossil fuel use has the double benefit of combatting climate change and air pollution, ultimately working toward a sustainable future with a healthier planet and a healthier you.
Follow me on Twitter @wynnearmand
About the Author
Wynne Armand, MD, Contributor
Dr. Wynne Armand is a physician at Massachusetts General Hospital (MGH), where she provides primary care; an assistant professor in medicine at Harvard Medical School; and associate director of the MGH Center for the Environment and …
See Full Bio
View all posts by Wynne Armand, MD
Disclaimer:
As a service to our readers, Harvard Health Publishing provides access to our library of archived content. Please note the date of last review or update on all articles.
No content on this site, regardless of date, should ever be used as a substitute for direct medical advice from your doctor or other qualified clinician.